Whether you are new to vacations in Central America or have traveled with us before, when planning your next bird watching trip to Costa Rica, consider the lovely town of Turrialba. This picturesque town is located just two hours east of the city of San Jose, and is not only home to the very active Turrialba Volcano, but also the base for many adventure activities. If you want to combine birding and adventure on your vacation, you'll find rafting, mountain biking, hiking, kayaking and more available in the area. If you want to find the only archaeological site in Costa Rica, you'll find it in Turrialba. As it happens, Guayabo (said archaeological site) is also a great place for birdwatching. In this article, we'll give you insight on including this location into your birding tour in Costa Rica.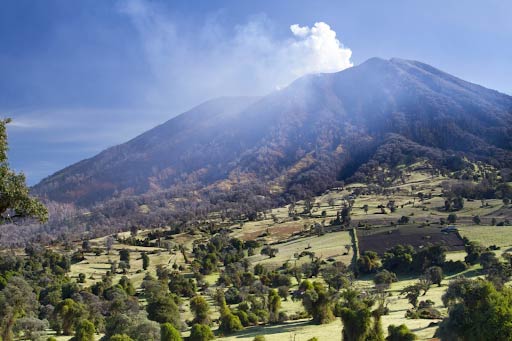 Lodges for Birdwatching
Rancho Naturalista
No birdwatching trip to Costa Rica would be complete without a visit to this fine hotel. "Rancho" as the hotel is affectionately called is the top lodge in the zone and only 2.5 hours from San Jose. For bird lovers it is the number one pick of hotels. The reviews of the lodge are not only about the amazing bird watching, but also about the fantastic food, and warm family ambiance. One of the top species in the area is the Snow Capped Hummingbird, and this is one of the best places to see it. A private reserve surrounds Rancho Naturalista so bird lovers can spend hours, even days roaming through the gardens and forests. Two of the highlights are early mornings on the terrace, watching all the visitors to the fruit feeders, and late afternoons, watching the hummingbirds bathe in the forest pools each day. Choose a room with a private balcony for wonderful views.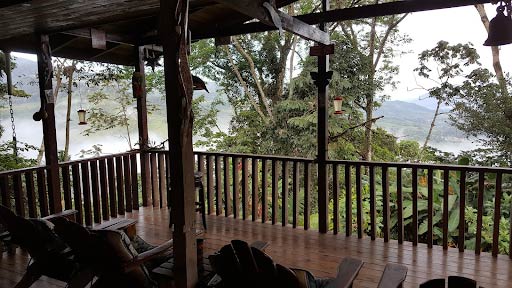 Villas Florencia
Villas Florencia is a simple hotel located about 10 minutes from town. It is surrounded by sugarcane fields and secondary forest, both good habitats for bird enthusiasts. The location of the hotel is perfect for visiting the private reserve at Rancho for a day tour, and enjoying adventure tours in the vicinity. For vacations that combine birding and other activities, villas Florencia is an excellent option.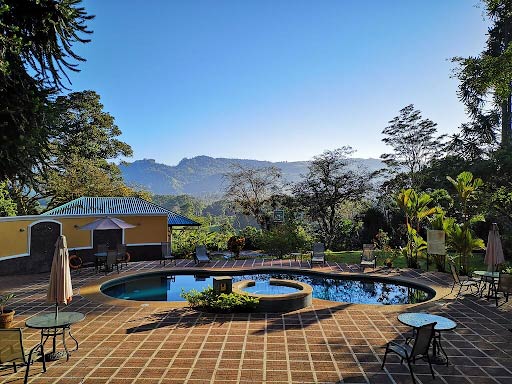 Hotel Casa Turire
This small distinctive hotel takes visitors back to a time of colonial life. The original plantation home is now the charming Casa Turire. Though the hotel sits within an agricultural zone, bird watching is still exceptional here. From the palm lined road that leads to the hotel, to the quiet pond, and the farmland and forest surrounding the property, birders will enjoy seeing many types of birds. Oropendola nests hang from the trees, and Parrots and Toucans are frequent visitors to the gardens. Each room at the hotel is decorated in a different style adding to the colonial charm.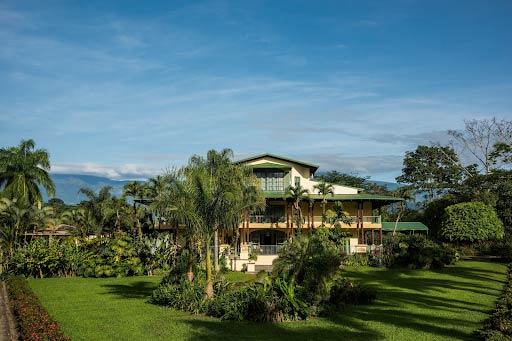 Top Birding Locations
Private Reserve at Rancho Naturalista
On the balcony at the hotel the feeders are renowned for attracting many species. Some of the species possible are; Violet-crowned Woodnymph, White-necked Jacobin, Green Hermit, Green Thorntail, Violet Sabrewing, Bronze-tailed Plumeleteer and Green-crowned Brilliant. On the Verbena Hedges at Rancho Naturalista the Snowcap is a frequent visitor along with the Black-crested Coquette, the Violet-headed and possibly the Garden Emerald. With a combination of trails and gardens, this reserve is an exceptional location for birding in Costa Rica. Guests can travel with their private guide or hire one of the excellent guides from the lodge.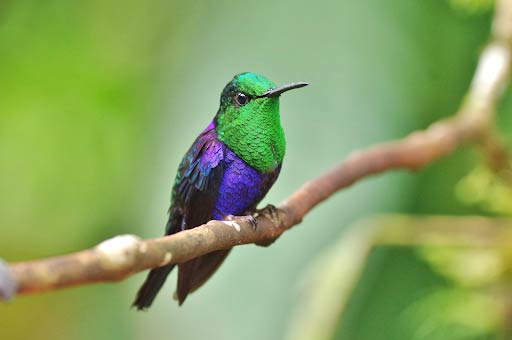 Cerro El Silencio – Tuis River Valley – La Mina
Cerro El Silencio is a lovely, lush primary forest. It's an excellent place to see and photograph Tanager flocks, the Red-Fronted Parrotlets, Black Hawk Eagle, Ornate Hawk Eagle, Strong-Billed Woodcreeper, Black-Banded Woodcreeper, Rufous-breasted Antthrush, Sharpbill, Green-Fronted Lancebill, and possibly the Lovely Cotinga. Tuis River Valley has a small trail that allows visitors direct access to forest and some semi-open fields This habitat is excellent for seeing and getting your top shots of the Ashy-throated Chlorospingus, Emerald Tanager, Speckled Tanager, Black and Yellow Tanager, Torrent Tyrannulet, Sunbittern, Lanceolated Monklet, and the Azure-Hooded Jay. La Mina is a thick forest with a lovely river. You'll access it via a dirt road, and have a chance to get to the river's edge and see and photograph several great birds, in a beautiful natural setting. Be on the lookout for the Sunbittern, Buff-rumped Warbler, American Dipper, Torrent Tyrannulet, Green Kingfisher, and Amazon Kingfisher.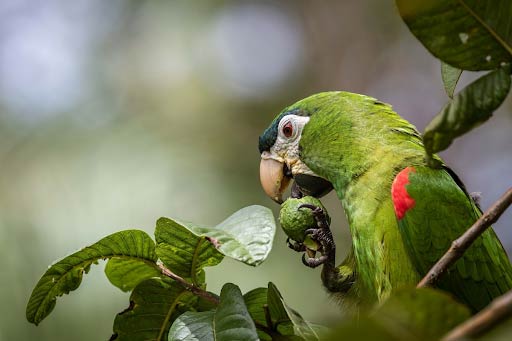 Guayabo National Monument
Guayabo, as mentioned before, is the only true archaeological site in Costa Rica. Birding here can be combined with a journey into history. There are two paths in Guayabo that wind through the forest. This is a great place to look for Antbirds. Just outside the park, on the entrance road and in the picnic grounds across the street, bird enthusiasts should have good luck with mixed flocks of tanagers. The Speckled, Bay Headed, and Emerald Tanagers are routinely spotted here.
When planning a bird or bird photography journey to Costa Rica, think about including Turrialba. Read the reviews and you'll see it is a must see location.
Inquire below to reach us at Costa Rica Focus. Let's talk about your next (or first) Costa Rica trip.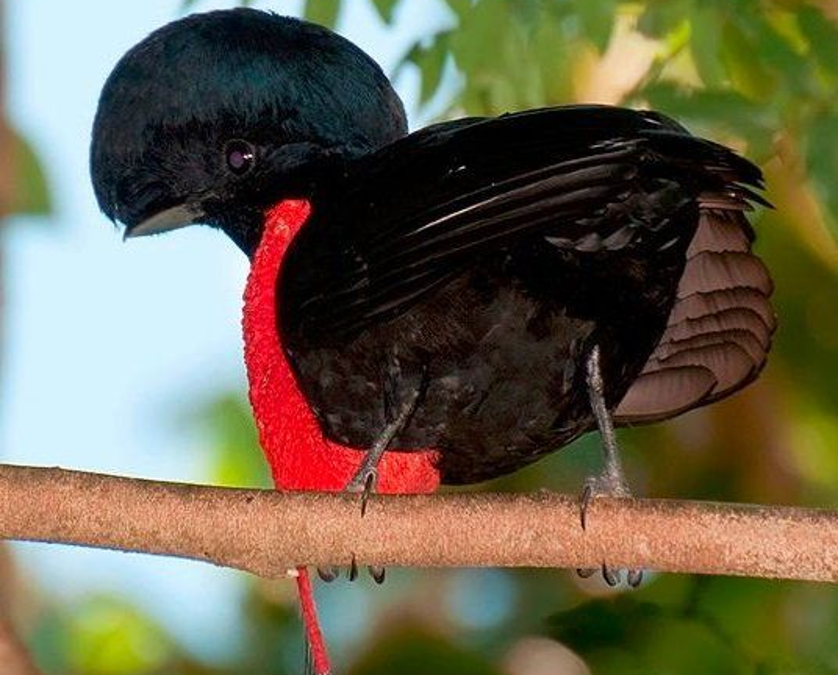 With iconic locations in Costa Rica such as San Gerardo de Dota, Monteverde, Arenal, and...
read more
Get a Free Quote for Your Birding Tour