The Top Costa Rica Birding Spots
Do you know the best Costa Rica birding spots?  Costa Rica is a small country that is just 288 miles long and 170 miles wide but  imagine seeing 300 plus birds in a  seven nights birding excursion.  This is birding in Costa Rica.
With twelve climate zones and a wide array of regions that include mountains, paramo, tropical rainforest, tropical dry forest, cloud forest, beaches and rivers, Costa Rica is home to over 900 species of birds. Whether with an experienced birding guide in Costa Rica or on a self-drive adventure, visitors can be assured of adding many new species to their life lists.  Here is a list of our top birding hotspots in Costa Rica.
#1. Costa Rica Birding Spot: Caribbean Lowlands
The Caribbean Lowlands encompass a huge ecozone that includes everything (foothills and lowlands)  east of the Central Mountains.  With consistent rainfall all year, this is a vibrant lush area that constantly produces an ample food source to support a wide array of bird species.
Protected areas include the La Selva Biological Station, Braulio Carillo National Park, Arenal Volcano National Park, Tapanti, Cano Negro, Tortuguero National Park, Parque Nacional la Amistad and Cahuita National Park.
The Caribbean Lowlands hold the most diverse avifauna found in Costa Rica.  Some of the top bird species include toucans, puffbirds, parrots, jacamars, antbirds, cotingas, eagles, hawks, kingfishers, tanagers, and hummingbirds.  Visitors should consider stays in Arenal, Turrialba, Sarapiqui, and Tortuguero to see the best species of the area.
#2. Costa Rica Birding Spot: Talamanca Highlands
The Talamanca Highlands parallel the Continental Divide and are covered by montane forest and at the highest levels a treeless paramo. This area is rich with high elevation bird species like the Resplendent Quetzal, the Volcano Junco, and the Yellow-thighed finch.
Following the main road, Cerro de la Muerte, visitors can follow a utility access road to a flat area where they will find several radio towers. This is a great spot to stop and search out the unique species of the area. Most guests stay in the town of San Gerardo de Dota.
San Gerardo de Dota is a small town positioned in a valley enclosed by Talamanca Mountains. This area has wide-range of birds like hummingbirds, Resplendent Quetzal, Long-tailed Silky Flycatcher, and many other endemic species. . San Gerardo is popular for anyone looking for an exclusive bird watching experience.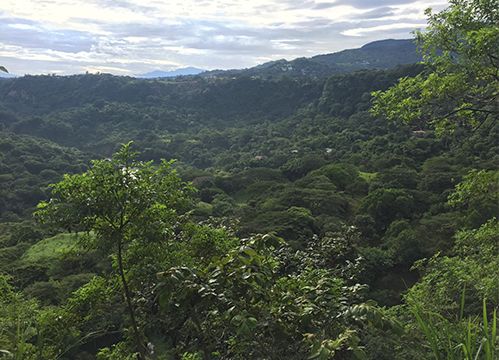 #3. Costa Rica Birding Hotspot: Central Pacific
The Central Pacific area,  which is located just 90 minutes from San Jose,  has great opportunities for bird watching. The Carara National Park is a "must visit" for bird enthusiasts and nature lovers. This park has one of the highest diversity of trees in the world, and its native trees are the favorite nesting spot of the beautiful Scarlet Macaw. Visitors will want to be on the lookout for antbirds, hummingbirds, warblers, raptors and much more. The system of trails takes guests along ponds as well, a great place to see herons, kingfishers, and rales.
Birders visiting this area will also want to do a boat trip on the Tarcoles River.  Although the big attraction is the huge Central American Crocodiles, birding along the river is excellent.  Guests can expect to see Roseate Spoonbills, Motmots, Kingfishers, Raptors, Mangrove Hummingbirds, Wood Storks, and much more.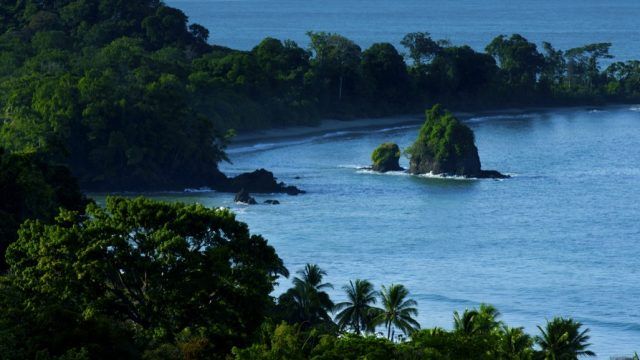 #4. Costa Rica Birding Spot: Corcovado National Park
Ranked by National Geographic as one of the top three National Parks of the world, Corcovado is a nature lovers paradise. The park is comprised of an enormous 103,290 acres (41,800 hectares) that fill up nearly a third of the Osa Peninsula. Understandably, it's one of Costa Rica's premier wildlife viewing destinations, as its rain forests host an unbelievable amount of biodiversity – over 140 species of mammals, including the jaguar and endangered Baird's tapir, 400 species of birds and 116 species of reptiles. It is one of the few places to see all four species of monkeys that inhabit Costa Rica.
Corcovado National Park is described as one of the planet's most biologically intense regions on the planet. With an excellent trail system and several different ranger stations available to access the park, bird watchers and nature lovers can easily spend 3 days exploring this gem of Costa Rica.
.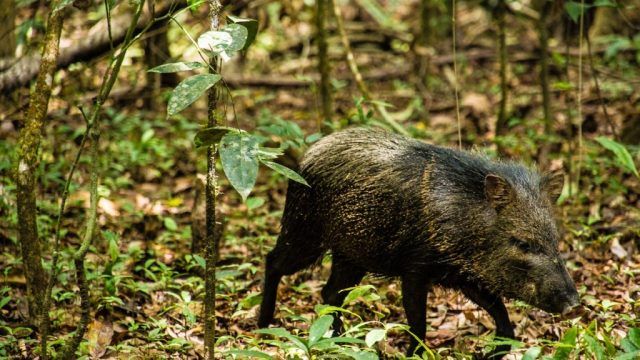 #5. Costa Rica Birding Spot: Monteverde
Founded in 1972, the Monteverde Cloud Forest Biological Reserve is among the most famous reserves in the world for its biodiversity, conservation, contributions, and scientific researches. This 3,500 hectare of land holds 2.5% of the world's biodiversity, and it is one of the most important private reserves in Costa Rica. The Monteverde Cloud Forest is set at an elevation of 4724 ft (1440 m) above sea level, this makes it attract a range of tropical avian species.
The resplendent Quetzal, a bird that migrates to lower areas of the reserve during the mating season is one of the many birds that can be spotted here. 30 of the 400 species that can be found here are hummingbirds and the endangered Three-wattled Bellbird, can be found here as well. The Monteverde Cloud Forest has more than 25.730 acres (10.400 ha) of forest and a lot of well-maintained trails. Your naturalist guide will also take you to the ranger station because the hummingbird feeders there draw 14 different species. You'll be amazed how they zoom past your heads from feeders to gardens and back again.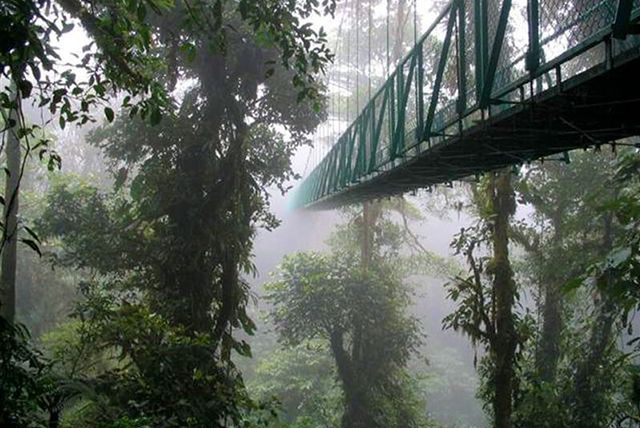 #6. Costa Rica Birding Spot: La Selva Biological Station
La Selva's influence on tropical ecology is unmeasurable and of great cultural significance, having served as a key training and research site for numerous professional scientists. La Selva Research Station pioneered private forest conservation in Costa Rica, as it was the first of what is now a large network of private forest reserves in the country.
The species richness of La Selva is outstanding, with more than 2,077 species of plants; 125 species of mammals (72 of them bats); 470 species of birds; 48 amphibian species; 87 species of reptiles; 45 species of freshwater fish; and tens of thousands of insects, arachnids and other arthropods. With an excellent trail system, birders can access even the deepest reaches of this reserve.  Top species include the Tiny Hawk, red-legged Honeycreeper, Ornate Hawk Eagle, Yellow-billed Cotinga, and the Pied-Puff bird.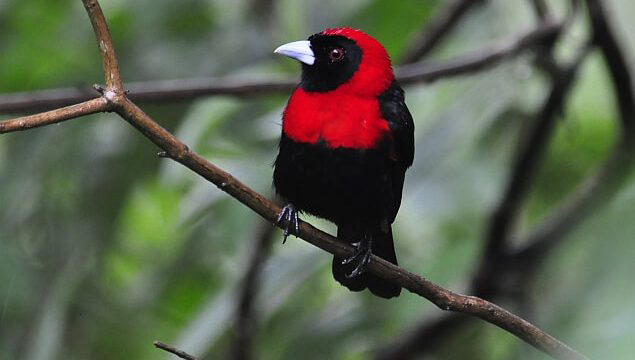 #7. Costa Rica Birding Spot: Turrialba
Turrialba is home to several exceptional birding lodges; our favorite is Rancho Naturalista. It is a must visit location  for any avid birder or bird photographer.   A typical day starts on the balcony to check  the feeders. The hummingbird feeders are renowned for attracting many species of hummingbirds. Some of the species possible are; Violet-crowned Woodnymph, White-necked Jacobin, Green Hermit, Green Thorntail, Violet Sabrewing, Bronze-tailed Plumleteer and Green-crowned Brilliant. Even Aracaris and Curassows have been known to arrive for some fresh papaya.
On the Verbena Hedges at Rancho Naturalista the Snowcap Hummingbird is a frequent visitor along with the Black-crested Coquette, the Violet-headed hummingbird and possibly the Garden Emerald. We also recommend a visit to the insect light to see some of the insect feeding species like the Red-throated Ant Tanager.
After breakfast, head out on the trails in the private forest reserve to look for mixed species flocks. Several different species can be seen foraging together in the canopy and understory of the forest. You will probably spend all morning in the forest moving quietly along a trail to watch and listen for the birds.
During the late afternoon, take a short walk to the Hummingbird Pools where hummingbirds arrive to dip in the fresh spring water of the stream each evening. Turrialba is a magical area, with over 450 species of birds waiting to be seen.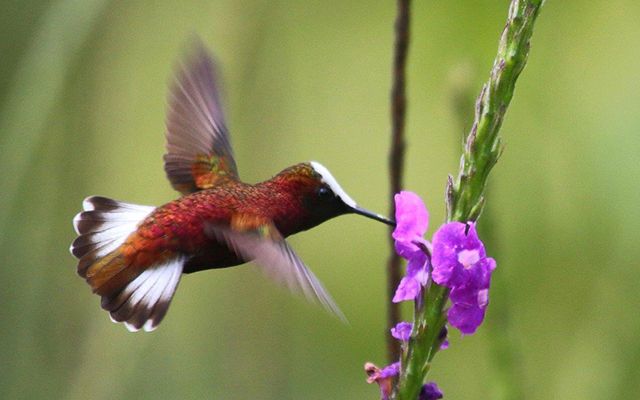 We hope the knowledge we shared above will be helpful to you while planning a birdwatching trip to Costa Rica. For more details, you can contact us.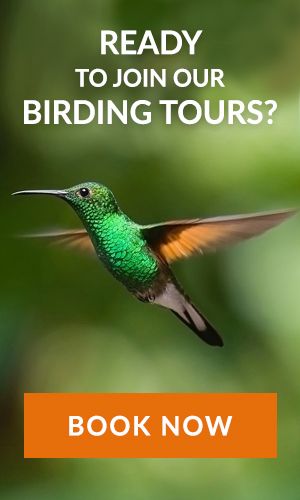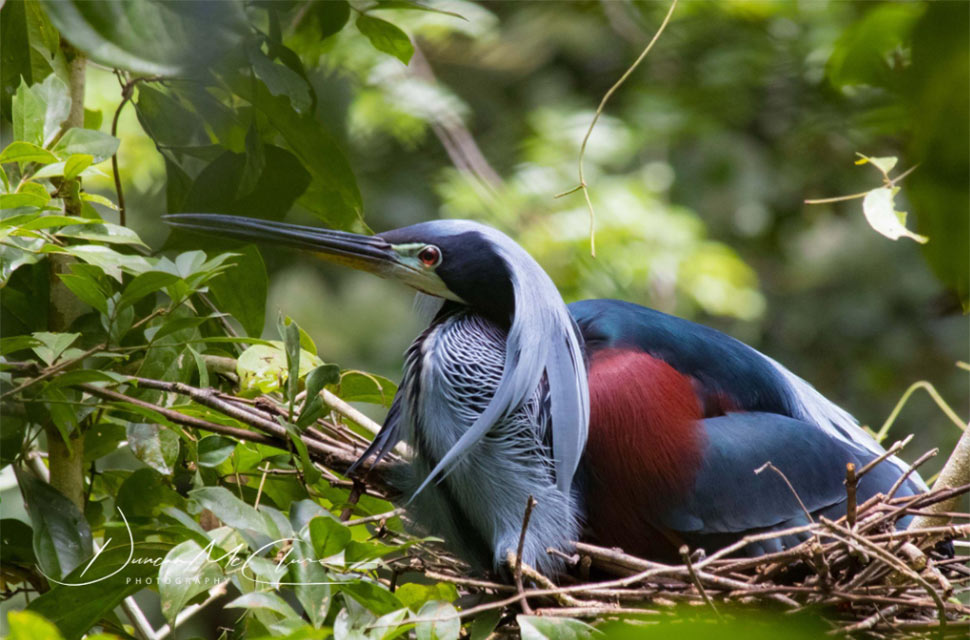 Limon, a province located on Costa Rica's Caribbean coast, offers bird watchers an...
read more
Get a Free Quote for Your Birding Tour