Imagine a secluded wonderland. A place created two million years ago, as a land bridge between the hemispheres, allowing for innumerable species of birds, insects, mammals, reptiles and amphibians to expand their reaches into the world. This is the
Osa Peninsula
; an area of just 700 square miles, at the southernmost Pacific point in Costa Rica.
National Geographic has called The Osa Peninsula "the most biologically intense place on earth," and they are right. This vibrant green paradise is home to about 3% of the biodiversity of the entire world. This is amazing when one considers that the total landmass of the peninsula makes up less than a thousandth of the earth's surface area.
As birders and bird photographers can well imagine, a visit to this gem of Central America will yield some of the most incredible bird and animal species possible to see or photograph.

Being almost completely covered in lush primary rainforest, the Osa Peninsula boasts an incredible array of plants and animals. Thanks to the conservation efforts of Costa Rica the area remains pristine.
On wildlife tours guests can partake in activities that offer the opportunity to see almost 500 species of birds, and 140 species of mammals.

There are plenty of activities in the area and great choices of accommodations too. Visitors can choose a simple cabin, an ecolodge, or even a luxury boutique hotel.
With two National Parks, hidden beaches, and miles of hiking trails, visitors will have many adventures to choose from. Top activities include birding tours, snorkeling, scuba diving, fishing, and wildlife viewing.
Guests can fly into Drake Bay or Puerto Jimenez to have access to the best birdwatching in the area.
When planning a trip to the Osa Peninsula for bird watching, it is important to know that Costa Rica has two main climate zones, the Pacific and the Caribbean.
The Caribbean side of the country follows the same weather pattern 12 months of the year. There are increases and decreases in rainfall by month, but generally the Caribbean side of Costa Rica receives the same amount of rainfall each month.
The Pacific side of Costa Rica is characterized by seasons that are usually referred to as Dry Season and Green Season.
The northern regions of the Pacific coast receive the least rainfall and the southern regions receive the most rainfall.
The Osa Peninsula is the most southern region on the Pacific side of Costa Rica, so during some months of the year, the area gets a huge amount of rain.
Here are the best months for birders to travel and the least desirable months to travel, based on weather patterns:
| | | | |
| --- | --- | --- | --- |
| Months | Rainfall Amounts | Pros | Cons |
| December, January, February, March, April | Least Amount of rain per month | North America migrants | Tourist season. More visitors in the parks and lodges. |
| May, June, July, August | Afternoon showers possible. Rarely all day rain events. | Low Season -better hotel availability and less general visitors. | North American migrants are gone |
| September, October, November | Showers daily | Prices are low | Many lodges close, too much rain |
Birding is good every day of the year in the Osa. To optimize the amount of time you can spend in the field and increase the numbers of species you can see, it's best to travel December through August.

To talk more about the incredible birding in the Osa Peninsula, I sat down with a true expert, Rudy Zamora, Costa Rica Birding Guide.
Rudy has been birdwatching since childhood and has more than 30 years experience guiding in the field. Corcovado remains his favorite place in Costa Rica and even after hundreds of visits to this area, he still has new experiences on each of his tours.
Q. Rudy, what can birders and bird photographers expect on their first visit to the Osa?
A. The first impression that most people have when they visit is the size of the trees. Being that Corcovado National Park is primary rainforest, guests are literally seeing the same trees that the first explorers from Europe saw hundreds of years ago. There are enormous trees that stretch 200 feet into the sky. It's so impressive and every guest who tours with me comments on the trees. This peninsula is one of the healthiest ecosystems in Central America.

Q. Once you get inside the forest, what are the main target birds you are looking to find?
A. While birding, I always have my eyes on the forest floor looking for Tinamous, Antpittas and Wood Quails. In the low branches and brush I'm looking for Ant Tanagers, Manakins, and Wrens. Of course, one of the most exciting things to find is a swarm of Army Ants. Finding a swarm means we have a chance to find many elusive species like the Black Cheeked Ant Tanager, the symbol of the Osa Peninsula, as it's only found there on the peninsula, Ant Tanagers, Ant Thrushes, Antwrens, and Ant Vireos. We also have a good chance to see Gnatcatchers and Antbirds. Looking up into the canopy, I'm looking for Woodcreepers and Woodpeckers and any raptors that might be perched inside the forest. There are some very difficult birds like the White Throated Shrike Tanager, that we search for in the canopy and of course the Turquoise and Yellow Billed Cotingas. Cotingas are always on everyone's target list, and they are difficult, but we have excellent chances in Corcovado. Another great bird is Baird's Trogon, which is only found on the Osa and we'll be on the lookout for many species of parrots and toucans too.

Q. There are two national parks in the region, do you think there is an advantage to birding in either of these parks?
A. Piedras Blancas is a very small protected area and it is disconnected from Corcovado so the wildlife corridor is interrupted. While it is easier to get to, being smaller it has less species. One of the nicest features of Corcovado is that most of the trails are located just a few yards from the Pacific coastline. This opens up opportunities for seeing Scarlet Macaws and Cotingas around the forest edge while also observing the sea birds. I like to walk along the beach as part of the hike. It's really special to be able to look out and see Pelicans, Frigate Birds, Cormorants, Boobies, Gulls, and Terns. Cano Island is also a testament to conservation in the area, and it's wonderful to take a boat tour to Cano and visit some of the small islands along the way. Many different species of birds winter in these islands. It's nice to visit the beach at Cano too.

Q. Corcovado N.P. is well known for its vibrant wildlife, not just birds. What can visitors expect to see while hiking in the park?
A. On my last tour to Corcovado, over 3 days, we saw 18 species of mammals. We saw a tapir, peccaries, agoutis, 4 species of monkeys, anteaters, sloths, and an ocelot. We are always on the watch for the bigger cats too, the puma and the jaguar. We didn't see them this time, but everything else was very exciting. On most tours, we see more animals here than anywhere else in the country.

Q. Rudy, any final thoughts about a visit to the Osa?
A. When I read the reviews on our trips, consistently, a visit to Puerto Jimenez, Matapalo, and Drake Bay (the top spots on the Osa) receive the highest reviews. Whether we stay in a cabin or a lodge, the interest is birding or conservation, these tours to the Osa really make a deep impression on our guests. I think that anyone who really loves nature should add this remarkable destination to their tour and if they do, I hope I have the opportunity to be their guide.
At Costa Rica Focus, we love all nature so we also wanted to include some information about another popular tour in the area; Whale Watching. (Note – there is a small resident population near Puerto Jimenez, in the Golfo Dulce, year round).
| | | |
| --- | --- | --- |
| Months | North American Whales | South American Whales |
| January, February March | Yes | No |
| April, May | Maybe | Maybe |
| June, July, August, September | No | Yes |
| October | Maybe | No |
| November, December | Yes | No |
Ready to start planning your trip to Costa Rica? Inquire below to reach us at Costa Rica Focus. Let's talk about your next big bird watching adventure.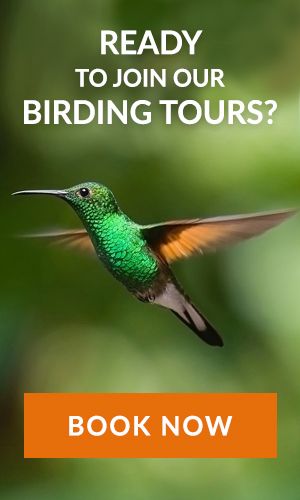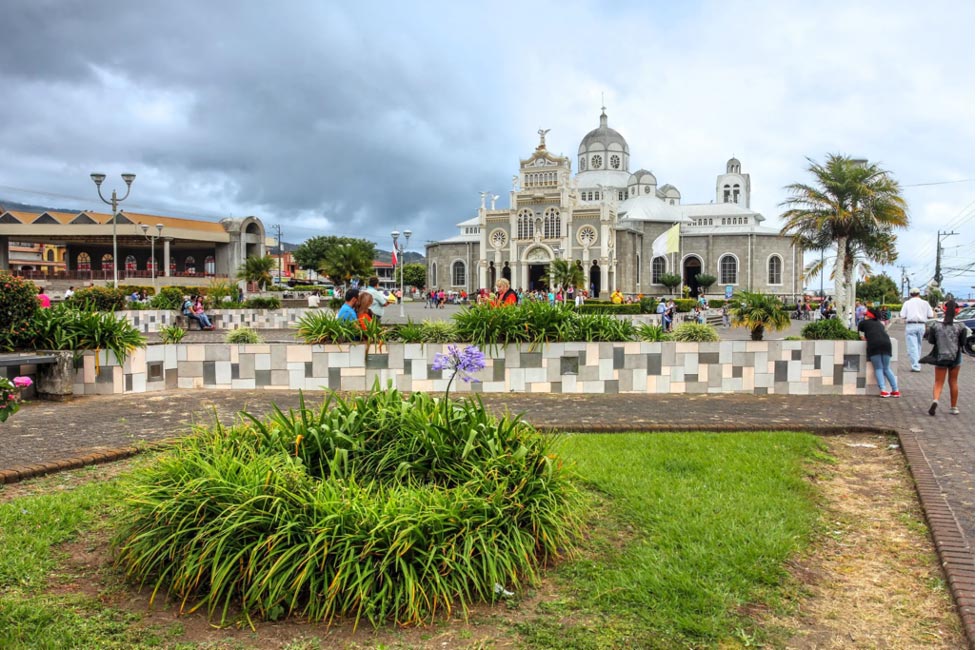 Nestled in the heart of Central America, Costa Rica is a natural wonderland that beckons...
read more
Get a Free Quote for Your Birding Tour