Costa Rica Birdwatching Guide: The Superb Birding Experience in Costa Rica
Costa Rica birdwatching tours are unique and very enjoyable because, with the highest segment of protected land across the planet, Costa Rica is the most popular biological station. It offers most productive and classic places for bird watching to its travelers. Our Costa Rica Birdwatching Guide for beginners features four most popular (and attractive) species that are found in this tropical country.
The country is the home to a variety of bird species. Every birder gets spoiled here with colorful birds like Great Kiskadee, Blue-crowned Motmot and lot more. Visitors also get access to the great trails in Costa Rica. It gives an insightful of virgin rainforests and beautiful lowlands. Upriver searching is also a fabulous option for these trails. And if you are escorted by a competent bird guide in Costa Rica, then the experience is going to be stupendous.
Here is our visual infographics–Costa Rica birdwatching guide with all the basic details you need to know when planning a birding trip to Costa Rica:
If you'd like a printable PDF version, click here to download this handy guide for birders.
With birding binoculars in one hand and birding booklet or a birds of Costa Rica app in another, the searching process itself is a remarkable adventure. Caño Negro Wildlife Reserve, Guápiles, and Monteverde are some of the fantastic places to check out the hundreds of stunning bird species in the country.
An absolute heavenly place for bird-watchers, Costa Rica, has more than 800 species of birds. Other than these, 200 more species migrate to the country every year. They make it a temporary nesting place when the summer sets in their respective regions.
Costa Rica is the best place for first-time birders. It is easy to spot hundreds of these avian friends flying in the sky glowing with magnificent colors.
Few of these wonderful birds that you can watch in our Costa Rica bird watching tours are:
Quetzal
Quetzal is one of the loveliest birds on the planet. Quetzal is an Aztec word that means "beautiful." During the mating season, the male bird grows a magnificent tail, which grows up to half a meter in length. With its green body, ridged crest and red breast, the bird looks so pretty that it pleases you instantly.
Maya people revered Quetzal and harming one used to be a sin. This shy and graceful bird is the national bird of Guatemala. Unfortunately, the world's most striking bird is becoming an endangered species. Hence, spotting it has become a little challenging these days.
However, many visitors get to see him at one of the best Costa Rica birding hotspots: the cloud forests of Monteverde.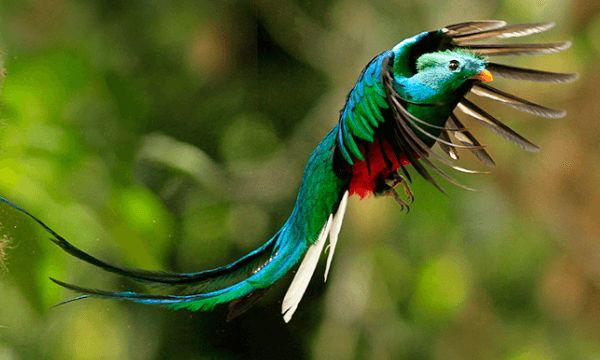 Hummingbird
The hummingbird is one of the beautiful birds you can observe with no problem. They attract the birders with their iridescent coloring, daredevil maneuvers and tiny size.
There are over 300 species of hummingbirds known to humankind. About 50 distinctive varieties of these noisy birds capture the heart of birdwatchers in Costa Rica only. These fairy-like feather dynamos are easy to spot in many locations in the country.
Four species of the hummingbird come under endangered species of birds. These birds feed only on nectars from the flowers and help them bloom. Hummingbirds play a vital role in creating a balance in the environment by pollination process.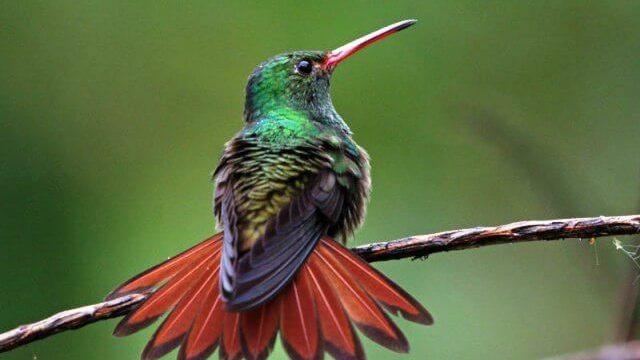 Toucan
Toucans are little birds with a short neck and large bills. Almost every habitat in Costa Rica has six species of this bird.
Chestnut-Mandibled Toucan, Keel-billed Toucan, Yellow-eared Toucan, Fiery-billed Aracari, Collared Aracari, and Emerald Toucanet are the six species you can find in Costa Rica.
They are the most exotic and strangest bird on earth. With their huge colorful bills, they look like flying bananas.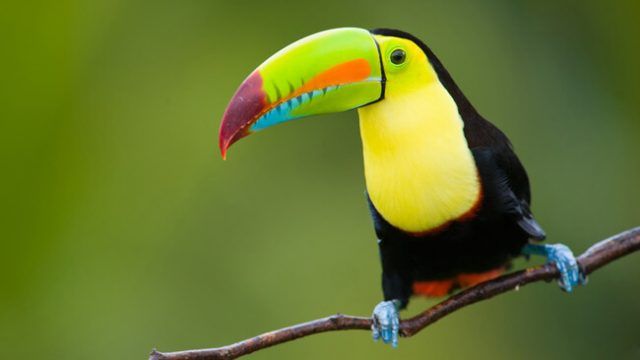 Scarlet Macaw
Scarlet Macaws are the brilliantly colored beautiful birds that are impossible to miss in Costa Rica sky. It is a big red, yellow, and blue colored South American parrot. Macaws are mainly found on the Pacific coasts of Costa Rica.
These macaws can communicate vocally, which is highly variable. They are gifted to imitate human speech sounds. So, if you are a nature enthusiast, birding trip in Costa Rica is going to be an unforgettable experience for you.
With a camera and a binocular, you can capture the images of these spectacular creatures in your device as well as your heart. Contact us to know more about Costa Rica birding tours 2019/2020 and save a spot for our next birding tour.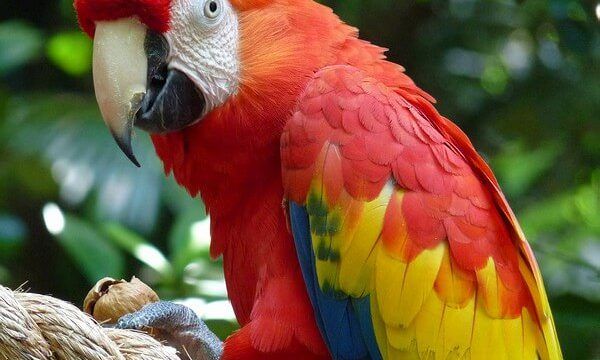 Hunt for the Harpy Eagle Darien Jungle, Panama March 2018 Most bird watchers...
read more
Get a Free Quote for Your Costa Rica Birding Tour