Birding in Costa Rica: Take a Break from Monotonous Life
Are you a nature lover? looking for the best birding in Costa Rica?  Do you like gazing at the endless sky and spot different kinds of birds all around you?
Well, in that case, you must visit Costa Rica for an unforgettable birding experience.
How to go about the best birding in Costa Rica?
You can find the best birding in Costa Rica. All that you need to do is reach your destination and pay a visit to the Costa Rica birding hotspots. There are core sites that give you the perfect opportunity to discover the birds of Costa Rica.
There are 4 great birding provinces or eco-regions that provide a home to around 5% of the biodiversity of the planet and 10% of the birds of the world. You can expect a good break from the boring city life.
It will take you around 10 to 20 nights to visit all the core sites and birding hotspots. This much of time period will suffice to explore the significant ecosystems, 4 regions, national parks and some of the other protected areas. You get to enjoy spotting the birdlife in a remarkable manner and it will be once in a lifetime experience.
Although you can visit the areas as per your target birds, budget, available, or favorite Costa Rica birding lodges.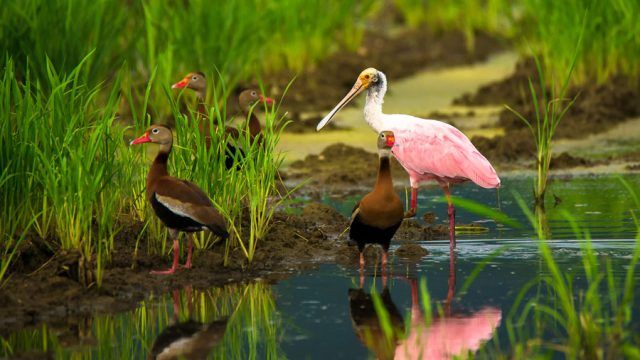 What Are Birding Hotspots?
If you are interested in spotting the best of birdlife in the country, then this is where you should be. The hotspots give you the perfect opportunity to enjoy the best birding in Costa Rica in the best ecosystems of the country.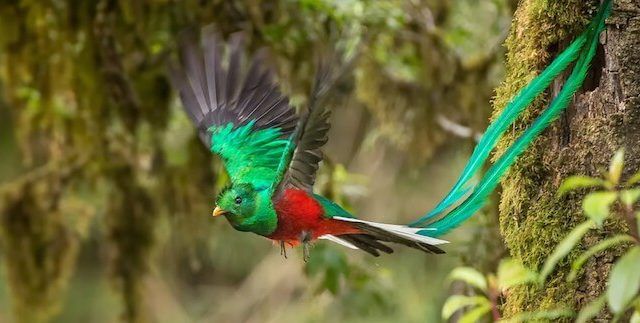 Jabiru Stork at Caño Negro National Wildlife Refuge
The Caño Negro Lake and the Río Frío are extremely rich in the exotic wildlife and are popular nesting as well as a gathering site for some of the stunning aquatic birds. Some of these massive birds are not that common anymore in the country, but still, the chances to spot them are very high in these areas.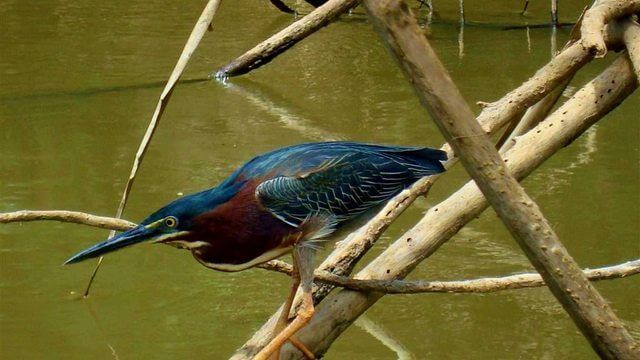 Scarlet Macaw in Flight over Carara National Park
These noisy and vibrant birds choose to roost in the areas near the coasts in the evening and love to spend their days in the park but choose to roost in the evenings near the coast. Every morning you can spot them here. So you get the perfect opportunity to spot them in flight during the migration period.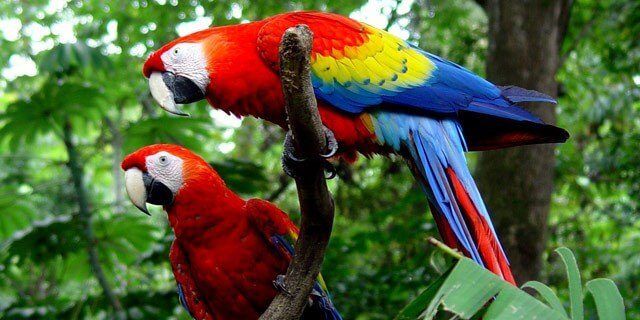 Caribbean's Best Birding at Aviarios Sloth Sanctuary
If these beautiful creatures are in flight along the coat, then the chances are that you will get to see them. At noon, several heron flocks are spotted here.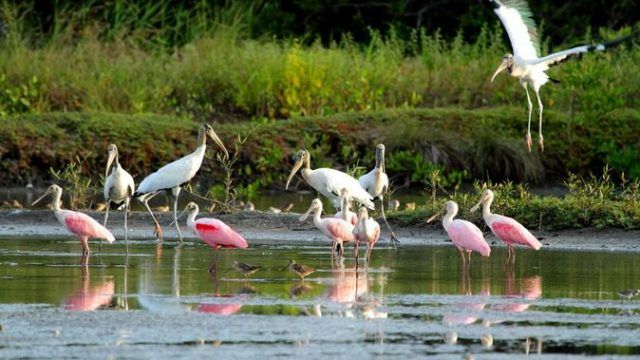 Marsh & Stream Birds along the Río Tempisque Basin
This seems to be a major breeding ground for jacanas, gallinules, and limpkins. Also, it is a preferred habitat for kingfisher and heron species. Some of the options include visits to Rancho Humo, Palo Verde National Park, and El Viejo Wetlands.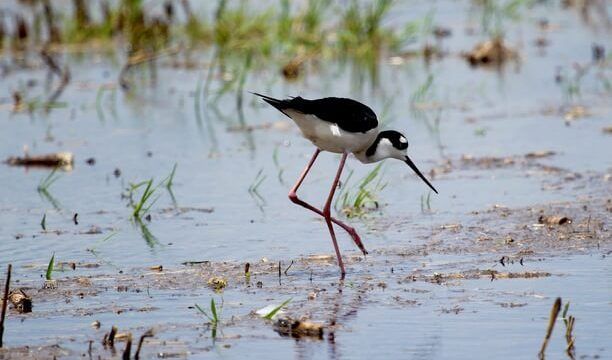 Resplendent Quetzal in the Cerro de la Muerte
This place is great for the serious bird-watchers and is indeed an iridescent green wonder.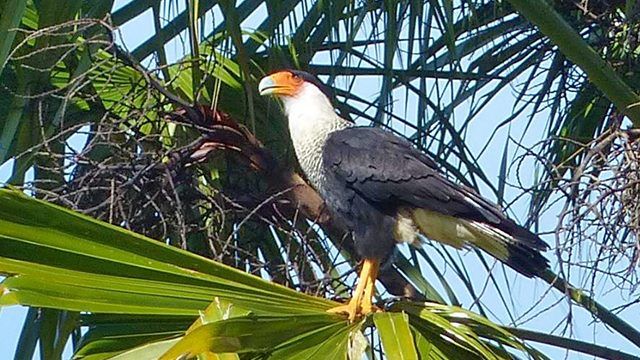 300-Plus Birds Species in La Selva Biological Station
It boasts of an amazing trail system and dense primary rainforest. These will give you access to cacao plantations and open pasturelands. You can enjoy bird watching as more than 300 species have been spotted here till date.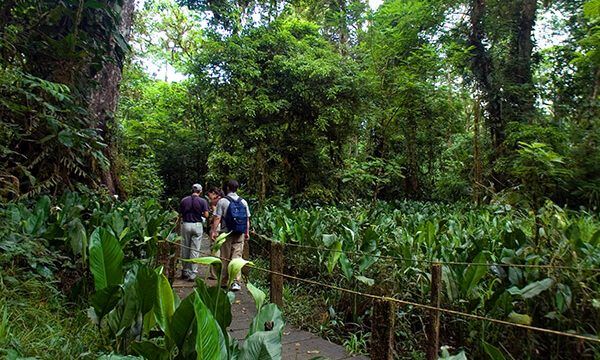 Several Species at Wilson Botanical Gardens
This research facility is wonderful for bird lovers. You get to spot hummingbirds, tanagers and more than 360 species of birds here.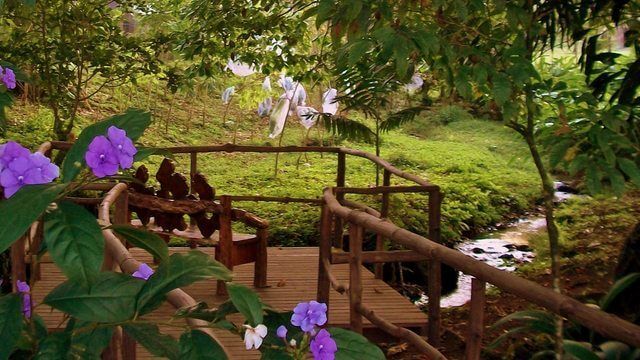 So what are you waiting for?
Contact Costa Rica Focus for a customized birding tour and a remarkable birding experience.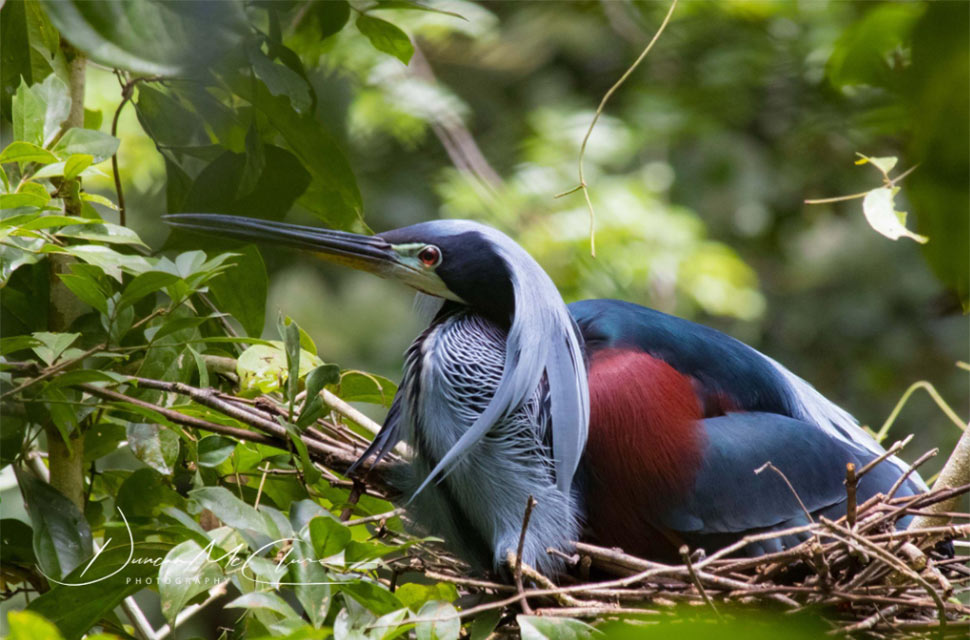 Limon, a province located on Costa Rica's Caribbean coast, offers bird watchers an...
read more
Get a Free Quote for Your Birding Tour