At Costa Rica Focus we specialize in custom bird watching and bird photography tours throughout Costa Rica, and Central and South America. We are avid bird watchers and nature lovers ourselves and our goal is to bring travelers who are interested in birds, nature, and photography to the most fascinating and pristine locations possible.

We have lived in Costa Rica for more than 16 years and have explored the entire country, coast to coast, learning about all the top spots for birding. Our passion goes into every itinerary we create as we want our guests to experience Costa Rica and all our destinations with wonder and excitement.

Travelers can consider us their personal guides, helping them to maneuver through all the information and choices that come their way during the vacation planning process. With advanced local knowledge, we can make sure that every guest receives the birding or photography adventure that is perfect for them.

We only use local, professional, expert birding guides with 20+ years' experience in the field. We pride ourselves on being part of sustainable tourism, focusing on using locally owned and operated lodges and hotels. Every guest who travels with us will experience our highly personalized service while planning their trip, while in-country, and after they return home. We are here for you, every step of the way.

Wanda De Vries
wanda@costaricafocus.com
Wanda de Vries, co-founder of Costa Rica Focus, was born and raised in the Netherlands. After she finished her international management and tourism degree, her goal was to live and work in as many countries as possible. She worked for different travel companies in Italy, France, Germany, Spain, Surinam and Panama but it was Costa Rica that stole her heart. In March 2006 she moved to Costa Rica and made it her headquarters.
She loves her cat Poppie, her dog Nela and her horse Aquiles who she rides every day. Wanda likes to travel a lot and enjoys being able to share that excitement with others. She loves the incredible nature and wildlife Latin America has to offer and she feels very fortunate to have been able to combine her passion for travel, nature and animals into her professional life.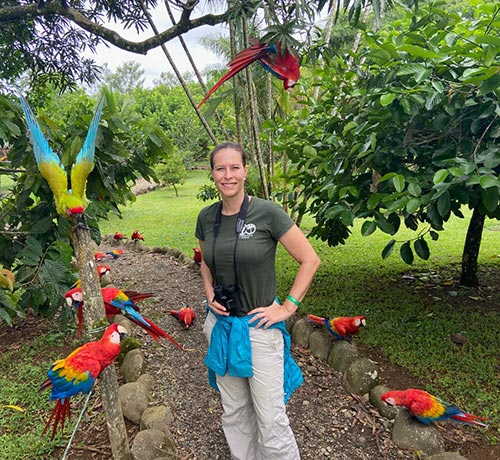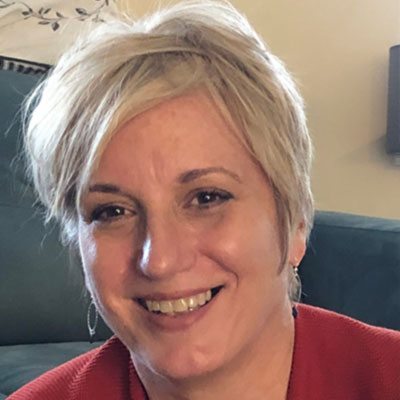 Joan Borreli
joan@costaricafocus.com
Joan Borreli, co-owner of Costa Rica Focus is a native of Pennsylvania, USA but has resided in Costa Rica for the past 15 years. After earning a degree in Travel and Tourism, and working in full service travel agencies in the U.S., Joan decided to follow her lifelong dream of living in a warm, tropical country. Enjoying the outdoors, and scuba diving, Costa Rica was the perfect country to start phase 2 of her life. Living "in the jungle" has allowed her to combine her love of travel with her passion for bird watching, nature, and the sea.
Joan is married to a native Costa Rican, and lives happily in the quiet countryside outside San Jose. She and her husband rescue street dogs, providing health care and finding them forever homes. They currently have 9 dogs of their own. Joan is passionate about her family (which includes her dogs), The Beatles, books, cooking and wine, and of course the incredible birds and nature of Central and South America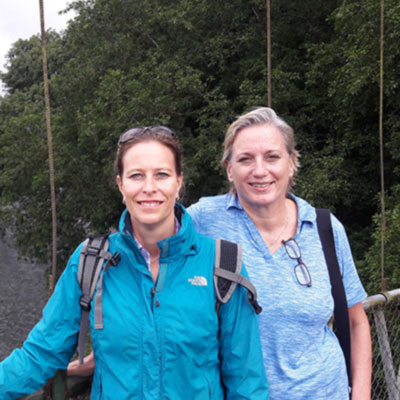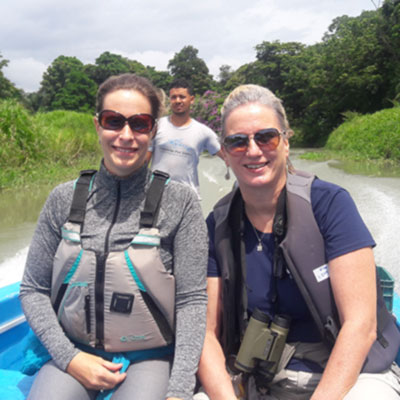 Whether you're looking for an intense birding adventure, life list in hand, or just want to be immersed in the sites and sounds of Costa Rica (or Central America), Costa Rica Focus is here to help.
Let's talk about your vacation!