Located just 3.5 hours from either the San Jose, Juan Santa Maria Airport, or the Daniel Oduber Quiros Airport in Liberia, La Fortuna (more commonly referred to as ARENAL) is a haven for almost 500 of the 900+ bird species possible to see in Costa Rica.
Travel times are easy and the drive to get into the La Fortuna area is very scenic. This location at the foothills of the majestic Arenal Volcano provides an extremely diverse ecosystem. Bird watchers can experience primary and secondary forest, pre-montane rainforest, lake shores, open pasture land, and rivers.
The unique topography and excellent climate makes for exceptional birding all year round in Arenal. Any bird watching tour to Costa Rica, should include the Arenal area.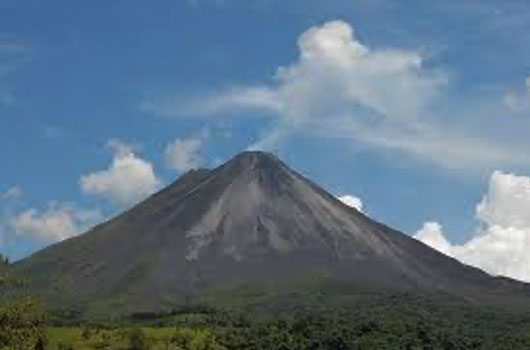 Looking at the map, you'll find La Fortuna (Arenal), Costa Rica located 90 km (56 miles) northwest of the capital city of San Jose, in the province of Alajuela.
Getting to Arenal is easy from either international airport and there are excellent options for birding lodges and hotels.
Including Arenal in a bird watching vacation in Costa Rica is a sure way to increase the number of species seen during your adventure.
If you want to enjoy more than just birding, Arenal is a great location for rafting, hiking, horseback riding, adrenaline tours and adventure… The Arenal Volcano area is called the "Adventure Capital" of Costa Rica.
Top Birding Hotels & Lodges in Arenal
When choosing a lodge in La Fortuna/Arenal, guests will find many choices. The area is popular with not just birders and naturalists; but also with families and honeymooners.
There are many hotels in the region, but not all are good for birdwatching. It's important to choose a lodge or hotel that has habitat areas for birds, is compliant with ecotourism standards, and that offers a great experience for the guests.
Reviews from our guests make the following lodges the top bird watching lodges in Arenal.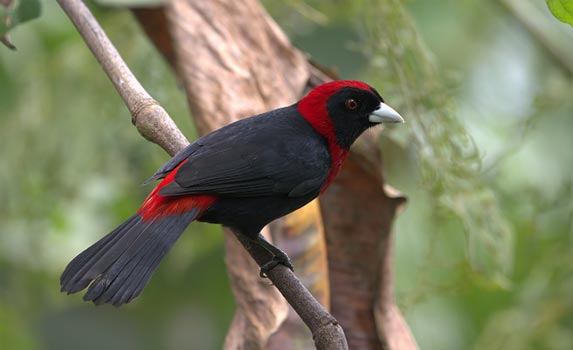 1- Arenal Observatory Lodge
We love this lodge because of its fantastic location, removed from the town of La Fortuna, on an almost 900 acre private reserve. The lodge was once the premier research center in Costa Rica for the Smithsonian Institute.
Guests have access to 11 kilometers (7 miles) of very well maintained trails, lush gardens, several observation towers, and fruit feeders.
The lodge provides spacious, comfortable rooms, and an exceptional observation deck with unparalleled views of the Arenal Volcano.
Over 500 species of birds have been reported on the grounds of the lodge. The reserve is also rich in mammals, reptiles, amphibians, and insects, something to appeal to all naturalists.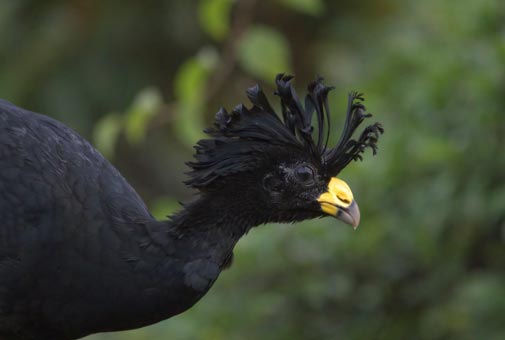 Night tours are offered as well, as there are several frog ponds on the property.
If guests traveling independently would like a private guide, we can arrange one at the lodge.
When or if it's time to take a break from birding, the lodge has a very good restaurant with an excellent menu, a lovely pool surrounded by rainforest, and a top-notch spa.
Enjoy breakfast on the observation deck, watching the birds visit the fruit feeders.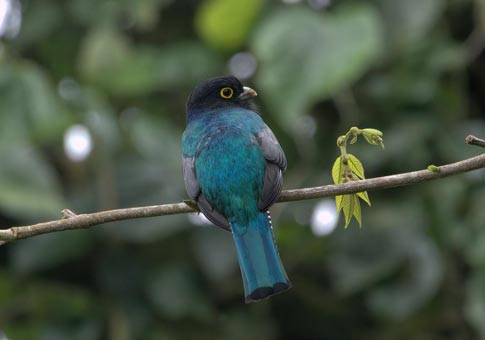 The views of the volcano and of Lake Arenal from the Arenal Observatory Lodge are in class by themselves.
2- Arenal Oasis Eco Lodge
Costa Rica is committed to promoting responsible tourism, protecting natural resources and championing conservation. This lodge is a leader in sustainable tourism in the Arenal area.
The lodge participates in many conservation projects including wildlife protection, sustainable garbage treatment, recycling, organic food, and environmental education.
Being family owned and operated creates a warm, welcoming atmosphere and provides personalized attention to all guests.
Their philosophy is "back to nature" and to provide this experience to visitors, they have created a rustic, lovely lodge on their own family finca (farm).
The staff have recorded more than 150 species of birds on the 5 hectare property and over 400 in the region.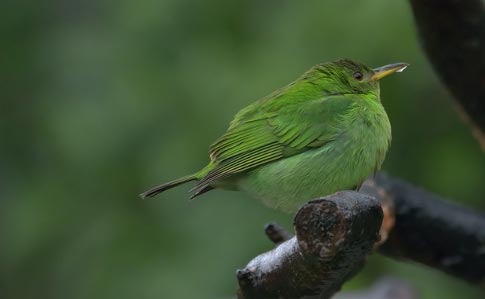 Guests can also enjoy the fruit feeders and hummingbird garden, which are great for bird watchers and bird photographers.
There are several ponds on the property which are habitats to more than 28 species of frogs.
A night tour at Arenal Oasis is fun and interesting.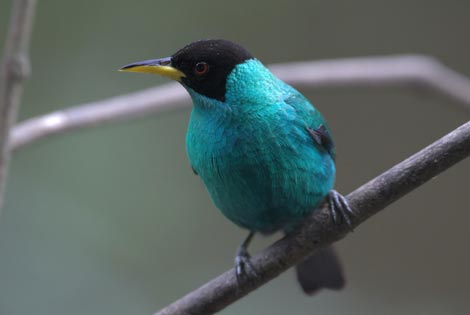 For meals, guests can enjoy the on site restaurant which serves organic food, with a Costa Rican flare, most ingredients sourced from the property.
3- Hotel Lomas del Volcan
With rustic individual cabins, fantastic volcano views, a quiet location on 150 hectares of farm and forest, Lomas del Volcan is a lovely choice for nature lovers, bird watchers, and anyone looking for a tranquil hotel with beautiful surroundings while visiting Costa Rica.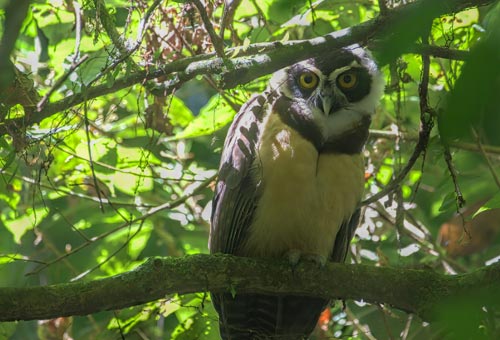 The hotel features a refreshing swimming pool, jacuzzi and an on site restaurant.
The views of the Arenal Volcano are spectacular.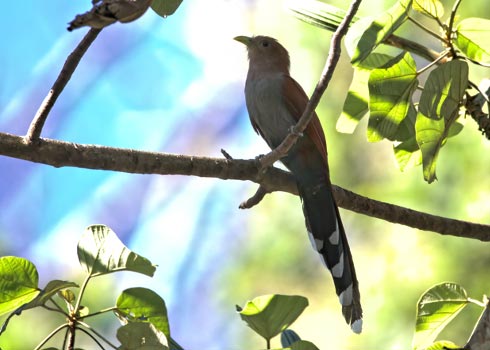 Bird watching at the hotel is decent as there are forested areas, and gardens and with its very convenient location, Lomas del Volcan allows easy access to all of the top birding locations in the area.
Best Bird Watching areas in Arenal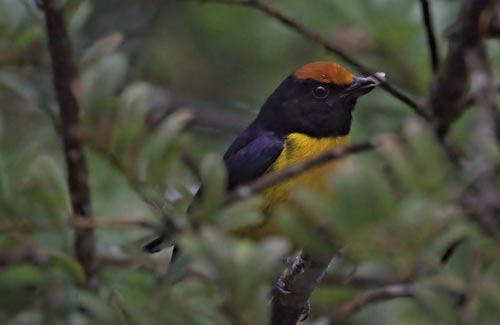 Bird watchers and photographers can choose from many different locations within the Arenal region to enjoy some of the best birding in Costa Rica.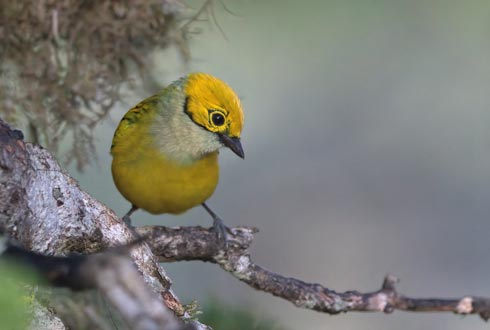 Here are some of our favorite places to visit.
1- Private Reserve at Arenal Observatory Lodge
Birders and bird photographers can visit the private reserve with a day pass. It's easy to spend a full day visiting the observation deck at the main lodge, walking the trails of the reserve, climbing to the top of the observation towers and exploring the lush verbena gardens looking for hummingbirds.
This reserve is one of the top places to see the Black-Crested Coquette.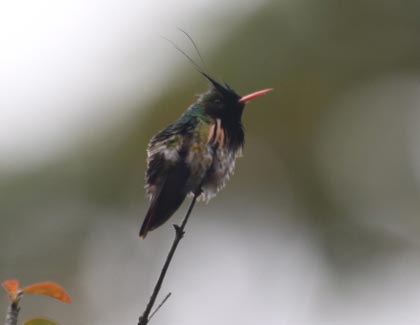 At the feeders visitors include tanagers, parrots, toucans, honeycreepers and Oropendolas.
On the ground below the feeders are Curassows and Guans.
The forest trails are fantastic for Trogons, Antbirds, Wrens, and Woodpeckers.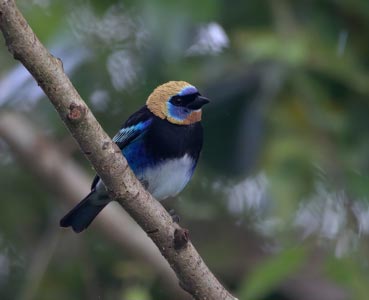 With about 500 species of birds recorded in this reserve, visitors can expect almost anything. Truly a great spot for an avid bird watcher, it's a location not to be missed in Costa Rica.
2- Bogarin Feeders & Trails
Though small, Bogarin offers the opportunity to see some great birds in the foothills of the Arenal Volcano.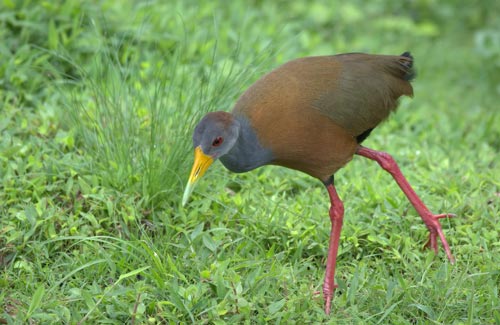 Feeders are set up at the entrance providing a great opportunity to see tanagers, honeycreepers, toucans, and parrots.
The small pond provides an excellent chance to spot the Russet Naped Wood Rail, White-Throated Crake and the Uniform Crake (a very difficult bird in most locations).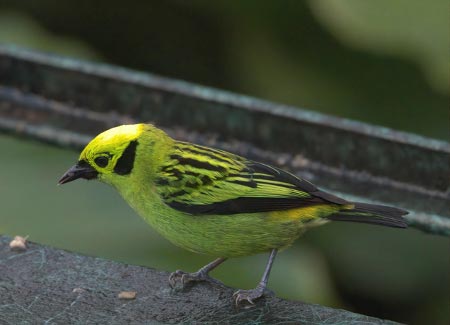 Within the forest trails look for the Barred Antshrike, Rufous-tailed Jacamar, Rufous-winged Woodpecker, and the Long-Billed Antwren.
The trails are flat making this location a good choice for visitors with mobility issues.
3- El Silencio Reserve
Costa Rica is well known for its small private reserves, often considered the hidden gems of the country.
With almost 250 acres of primary and secondary rainforest, the El Silencio Trail is an excellent spot for birdwatchers who also enjoy a hike through the forest.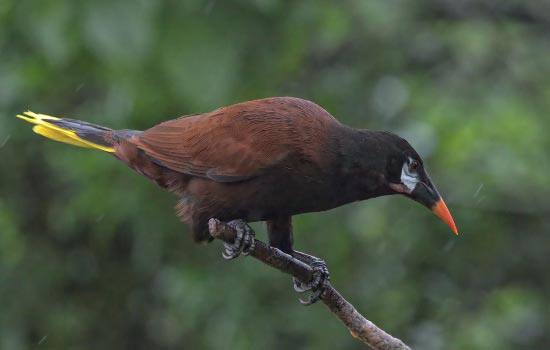 There are seven different trails that wind their way around the base of the Arenal Volcano.
The area is rich with bird life as well as mammals, butterflies, and reptiles.
Visitors can even walk on the dried lava beds from past flows from the Arenal Volcano.
4- Cano Negro Reserve
Cano Negro Widlife Refuge is located on the northern border of Costa Rica and Nicaragua.
Guests will drive about 90 minutes north of Arenal to the small town of Los Chiles and then continue to the Frio River (Rio Frio) to board their boat and explore the rivers and canals of Cano Negro.
The river flows into Cano Negro Lake which is a huge lake (2,000 acres) that provides a crucial role in providing habitat for birds, reptiles, mammals, amphibians, and insects.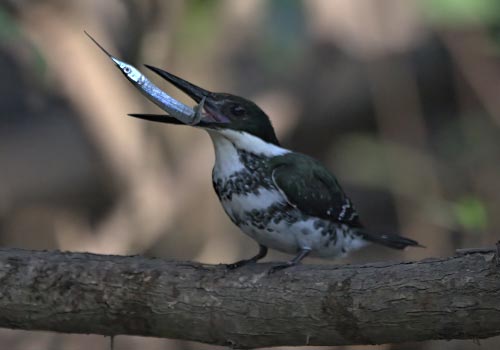 Cano Negro is a very important wintering home for birds and a migratory path for birds and animals.
This area is a top location for bird watchers and photographers. Top species in the area include Ibis, Herons, Kingfishers, Spoonbills, Jacanas, Egrets, and if you're lucky the Jabiru Stork.
Mammals include sloths, monkeys, caiman, turtles, deer, coatis and more.
5- La Fortuna Waterfall
Despite the fact that this is one of the main attractions in the Arenal area of Costa Rica, the trails around the La Fortuna Waterfall are excellent for bird watching.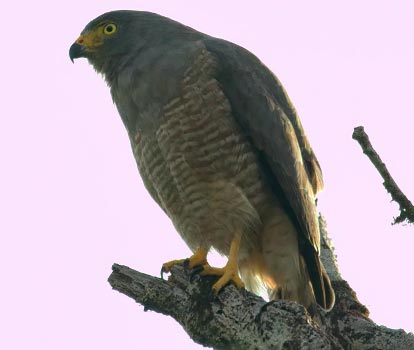 The drive to the waterfall begins the opportunities for good birding. It's a prime place to see Toucans, Woodpeckers and Seedeaters.
Within the forest, on the path to the waterfall, watch out for the White-Whiskered Puffbird, and check the mid-level canopy for Raptors. Even the rare Bare-necked Umbrellabird has been spotted on these trails.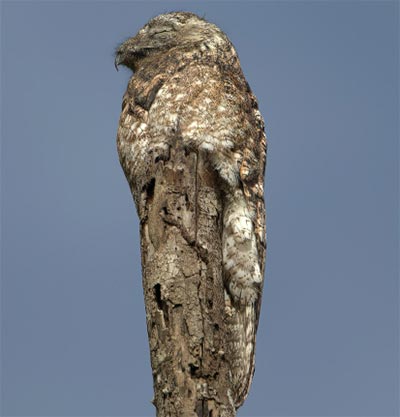 Visitors will also enjoy the beautiful river and the magnificent waterfall.
6- SkyWalk
One of the top activities in the Arenal region of Costa Rica is zip-lining.
SkyTrek offers excellent high adrenaline tours over the canopy. They offer more than just adventure activities though.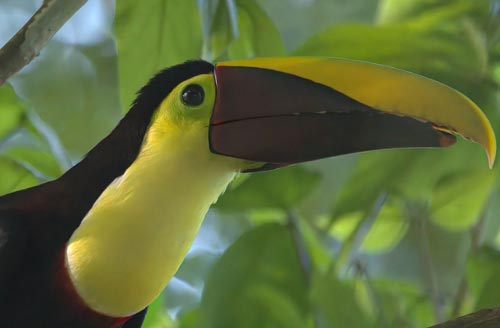 At the same location is a series of trails they call SkyWalk. These trails run through beautiful forest, along rivers, and include a couple suspension bridges.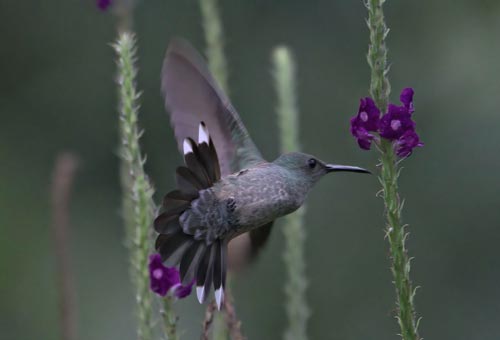 Birders and photographers have a chance for the Yellow-Eared Toucanet, the Sharpbill, the Ornate Hawk-Eagle and a wide variety of birds in mixed flocks.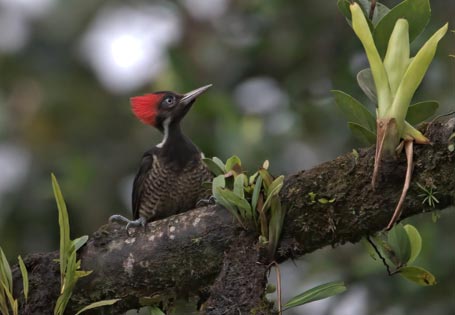 It's a chance to enjoy lush rainforest, waterfalls, and nature.
When planning your tour to Costa Rica, consider including the Arenal area in your itinerary. You don't want to skip this superb Costa Rica birding location. With easy travel times, excellent birding lodges and a wide variety of locations and habitats, Arenal will enhance any birders trip plan.
Arenal combines well with visits to Guanacaste, Monteverde, the Central Pacific and the Caribbean Lowlands of Boca Tapada or Sarapiqui.
Tours from five days + can easily include Arenal as one of the stops. Whether guests want to book a private guide, travel independently, or join a small group, all types of tours are possible.
Plan Your Arenal Birding Tour With Us
Your experts at Costa Rica Focus will help you create the perfect birding tour, designed just for you. We use our local knowledge and passion for birding and bird photography to guide our guests and create amazing trips to Costa Rica.
We'll chat with you to find out what will make the trip absolutely unforgettable. Then leave the rest to us. We'll plan all the details of your tour.
Our Costa Rica birding packages always include transportation, lodging, birding excursions with a private guide or local guides.
Prices are determined by the month you travel, length of the trip, types of hotels (from budget to first class), if your tour is with a private guide, a group, or independent.
One of our expert travel consultants will create a trip plan that includes a day by day detail and a per person price in USD.
We will book your trip and you just arrive with your binoculars and cameras and enjoy the amazing birds of Costa Rica.
Skip the hours of research and let the local experts guide you to the perfect bird watching experience.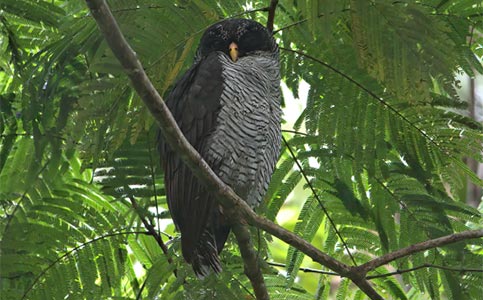 If you would like to see our group trips for 2020 and 2021 or review our sample birding packages, click to our home page. You'll find information on the areas we visit, the lodges we recommend, and a gallery of photos from past customers.
We are happy to answer any questions so please join us on our Live Chat, send us an email by clicking contact us, or give us a call.
The best birding in the world awaits you.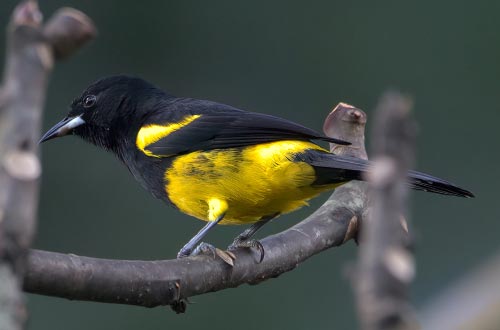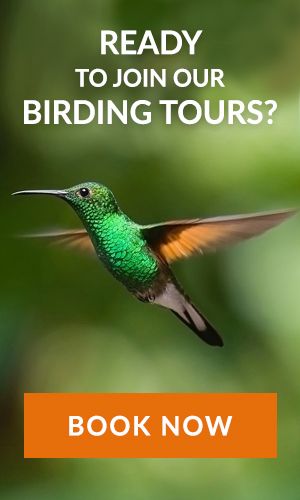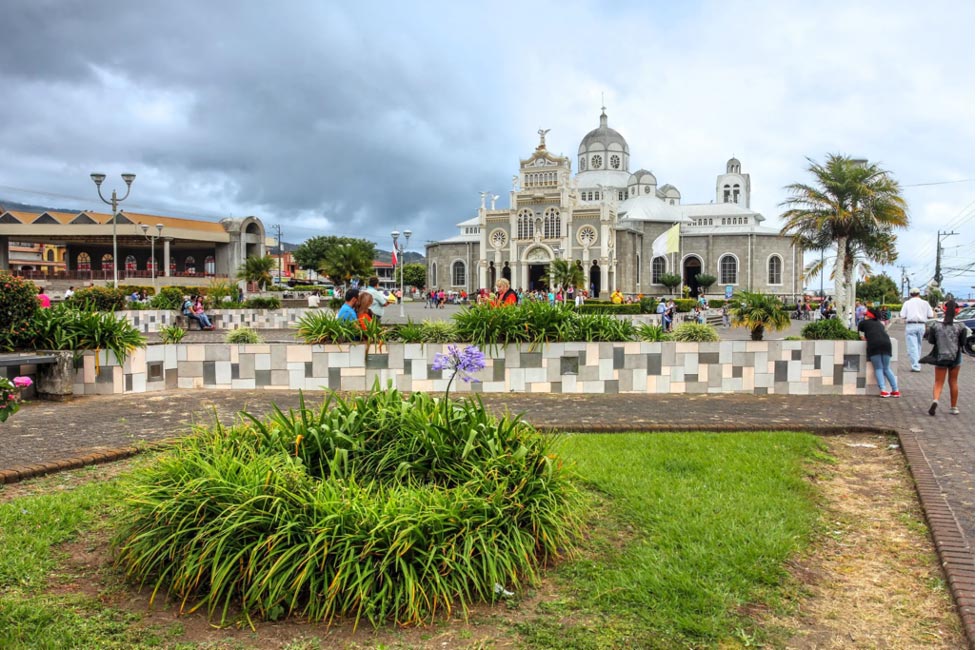 Nestled in the heart of Central America, Costa Rica is a natural wonderland that beckons...
read more
Get a Free Quote for Your Birding Tour