Costa Rica Bird Checklist
Costa Rica bird checklist is such a treat! Over 900 species of birds on a tiny territory; the birding hotspots of Costa Rica include 12 ecosystems and it is possible to find the most amazing bird species in this country within relatively short distances. No wonder Costa Rica Bird hotspots are recognized worldwide among birding experts and that bird watching in Costa Rica is considered an outstanding experience.
You can download your copy of  Costa Rica bird checklist  in PDF format here. Happy birding!
======
We're also sharing our recommendations which Costa Rica bird hotspots are worth visiting once in a lifetime, along with the species you are most likely to see:
Costa Rica Birding Hotspot #1—Carara, Tarcoles River, and Cerros de Turrubares
This area is located between the humid tropical forest and high pre-montane forest. It is surrounded by organic farming plots, expanses of rural roads, mature forests, and pastures. Being one of the top birding spots in Costa Rica, it consists of transitional forests which is home to many humid forest birds found only in southwestern Costa Rica. Most amazing species found in this area are American Pygmy-Kingfisher, Boat Billed Heron, Golden-naped Woodpecker, Southern Lapwing, and White Ibis.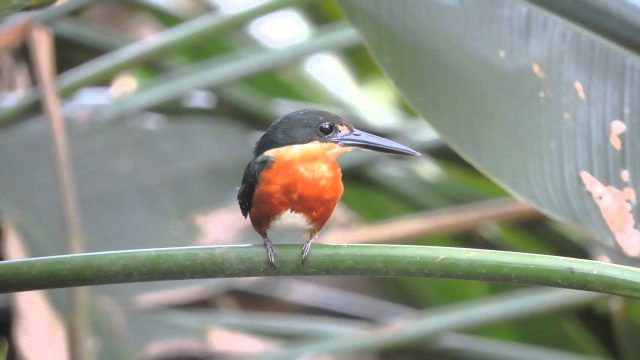 Costa Rica Bird Checklist Hotspot #2—Valle de El General
It is one of the most beautiful valleys of Costa Rica which has access to the highest mountains of this country. This region has elevations from 700 to 3000 feet above sea level. The unique bird species seen here are Garden Emerald, Pale-breasted Spinetail, Fiery-billed Aracary, Bran-colored Flycatcher, Turquoise Cotinga.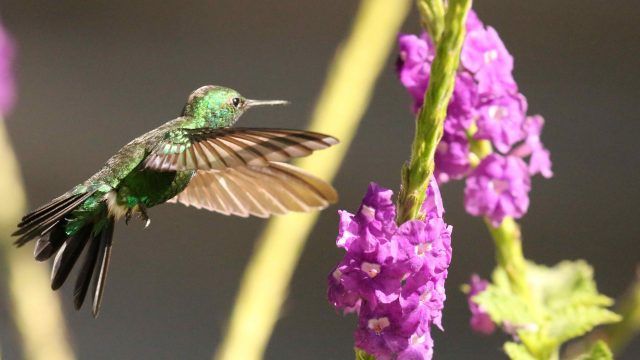 Hotspot #3—Nicoya Gulf, Palo Verde Dry Forest & Mangroves
Nicoya Gulf, Palo Verde Dry Forest & Mangroves is not only considered for birdwatching but also for landscaping. Its area along the river is known for its dry forest system which attracts a huge variety of birds. The most amazing bird species it has are Roseate Spoonbill, Tropical Kingbird, Little Blue Heron, Boat Billed Heron, Bare-thorated Tiger Heron.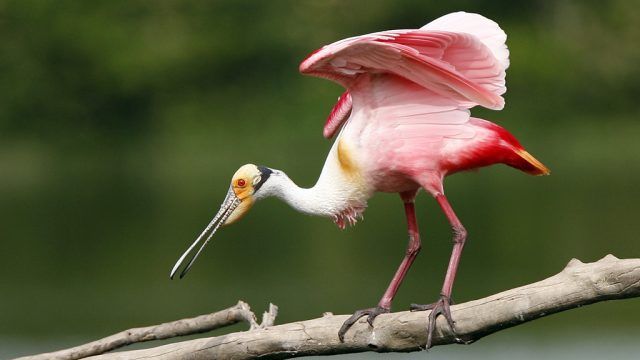 Bird Hotspot #4—Sarapiqui River Rainforests
Another Costa Rica Bird Tour Hotspot is the rainforest in Sarapiqui. This place is considered as one of the most accessible rainforest of the world which expands over 10 acres and hosts more than 500 species of birds. It is just 2 hours from the San Jose and home to amazing species of birds like Sunbittern, Great Green Macaw, black-crowned Antpitta, Rufous Motmot, Snowy Cotinga.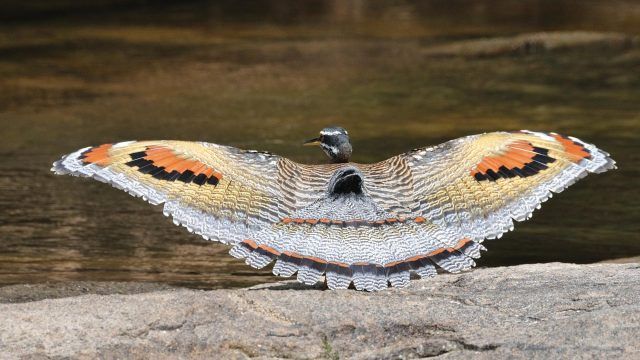 Costa Rica Bird Checklist Hotspot #5—Aviarios del Caribe
It has established itself as the prime bird watching resort on the Caribbean with more than 330 species of birds having spotted so far. It is hardly a 3-hour drive from San Jose and the most frequent species seen are Great-tailed Grackle, Bronzed Cowbird, Blue Gray Tanger, Ferruginous Pygmy-owl, Palm Tanger.
Costa Rica Focus, being one of the well-known name for offering customized birding tours in Costa Rica. We provide all-inclusive trips to every wonderful corner of Costa Rica with the guidance of travel experts. Feel free to contact us for your personalized bird watching tour in Costa Rica.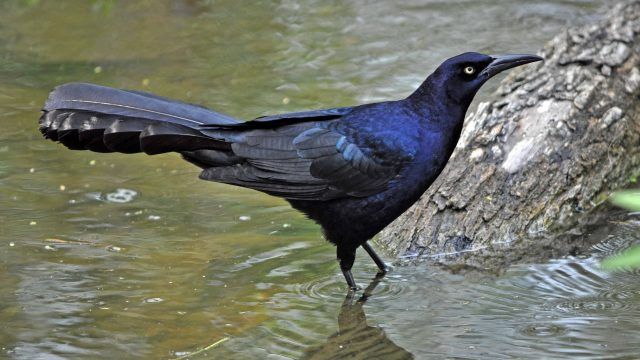 Costa Rica Birding Hotspot #6—La Selva Biological Station
La Selva Biological Station is a place where you can see many species together at the same time. It has 1500 hectares of protected area which is capable of hosting about 300 individuals annually including students and scientists. The prime location and the extensive laboratory facilities of La Selva make it an internationally renowned destination in the world for people willing to study Tropical rainforest ecology.
Of the entire Central American site, this area has reported to have the most extraordinary number of birds seem here. Of 450 +bird species more than half are local and the rest migrate through this region. Because of easy access, visitor's education centres, forest reserves, eco-tourism and research station la Selva has become an amazing destination for many.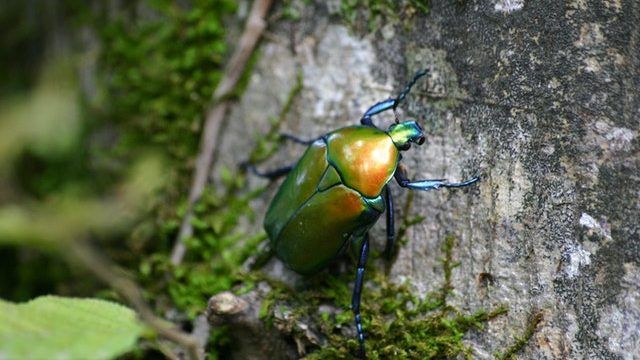 Hotspot #7—Los Quetzales National Park
Los Quetzales National Park is a mountain park, which covers three rain forests with a beautiful glacier at the background. The place has 14 ecosystems and a variety of animals like black guans, tapirs, pumas, squirrels, and monkeys that makes the place interesting for all.
The famous resident of La Selva is the amazing Quetzale, who at the time of mating season shows off a lot. He has a three feet long streaming tail with sparkling green or red feathers and a huge head which is as big as the name of the park. It is amazing to see the colourful hummingbirds chirping around with shiny and beautiful blues and purple to greens and yellow shades on their feathers that attracts everyone's attention. Their cone-shaped tiny nest can be easily seen all over the forest.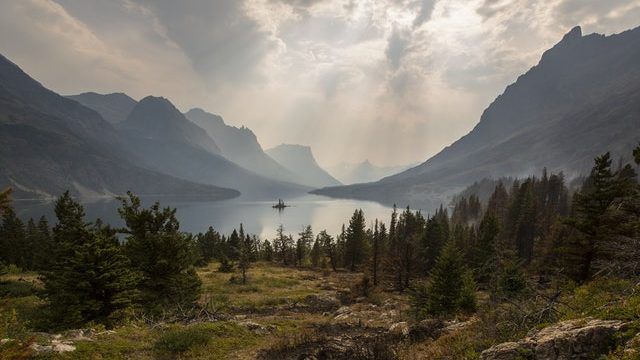 Costa Rica Bird Hotspot #8—Caño Negro National Wildlife Refuge
Cano Negro National Wildlife Refuge is a wetland which is very humid and gets to see many northern migratory birds at the time of rainy season. This is an important site as it is the last stop of your destination as well as a home for many rare species of animals, plants, and birds. Animals like ocelots, cougars, peccary (a type of pig), and the mantled howler monkey can be seen in this park.
A glossy black bird called the Nicaraguan grackle which has a beautiful fan of tail feathers is the rare bird that is only found in Cano Negro. The feathers of the male bird have a faint turquoise sheen on the back, head, and chest, with a faint purple sheen all over the body, whereas the females have a beige color under their belly and are brown in color. Some of the other birds that can be seen here are northern jacana, wood stork, black-necked stilt, green-backed heron and glossy ibis.
The Cano Negro National Wildlife Refuge is the best place to end your fun-filled day at Costa Rica. Watching beautiful birds all day long fills you with new energy to see more beautiful God's creation. Anytime you wish to experience the beautiful wonders of Costa Rica, you are always welcome to visit us.