Tucked into the mountains of the Rio Savegre Valley, on the Pacific side of the country, you'll find the lovely community of San Gerardo de Dota.
It sits on the western side of Cerro de la Muerte, the highest peak along the Pan-American Highway. This peak has an elevation of 11,000 feet, well above the treeline, and is home to many of the Talamanca endemic species.
There are trails that run from Cerro de la Muerte dropping 4000 feet to San Gerardo de Dota, giving bird watchers the opportunity to experience many different habitats in just one day of walking.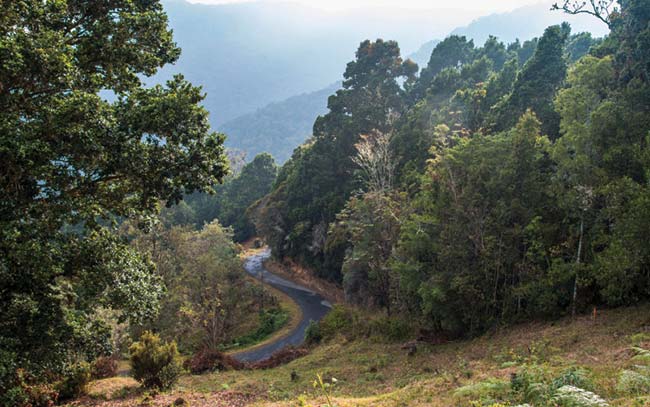 These habitats include the paramo, high elevation oak forests, and cloud forests. This diversity allows for a wide range of birds and very interesting vegetation.
This area also hosts the largest population of the Resplendent Quetzal in the world. These remarkable birds migrate altitudenly, meaning they move up and down in elevation, following the fruiting wild avocado trees.
Because the changes in elevation in the area are so dramatic, there are always fruiting avocado trees, this keeps the Quetzals in the area year round. This makes San Gerardo de Dota the best place to see Quetzals in Costa Rica.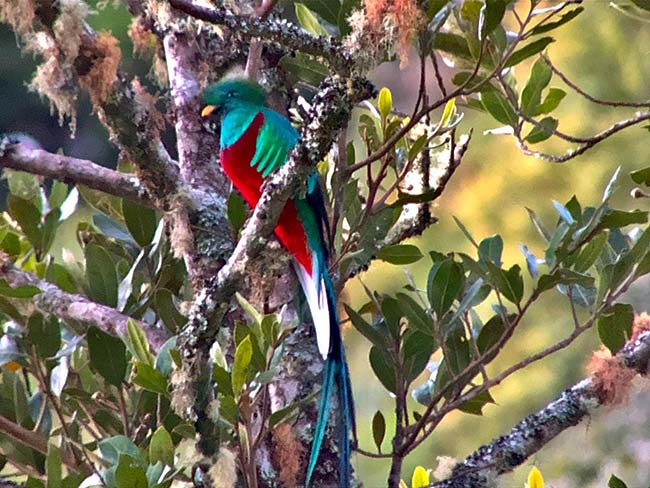 Driving to San Gerardo de Dota from San Jose takes about 90 minutes. From San Jose, you travel east to the city of Cartago, crossing the continental divide and then start gaining elevation as you travel through the Talamanca Mountains.
Take time to stop and enjoy the incredible scenery and amazing vistas, stop at a local cafe for a cup of steaming Costa Rican coffee and a local favorite dish, chorreadas.
In this article we'll explore all the best places to stay, to bird, and to enjoy the different activities of the surrounding area.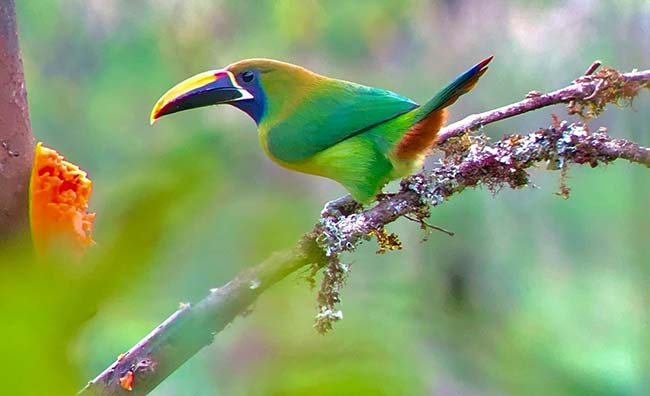 Lodges for Birdwatching
Hotel Savegre
Savegre is the top birding spot in the area. They have the distinct advantage of having their own 500 acre private reserve right at the hotel. They also boast gorgeous gardens, and beautiful trails along the river. This family owned establishment is a fantastic place for bird enthusiasts and nature lovers.
Sueños del Bosque Lodge
These quaint, rustic accommodations are located next to the Savegre Reserve. They have a lovely pond on-site, good trails, and family rooms too.
Suria Lodge
Offers an excellent location bordering Los Quetzales National Park. It offers clean comfortable rooms, a good on-site restaurant, and friendly service.
Trogon Lodge
Provides a great location amidst beautiful gardens and forest. Trogon offers a wide array of tours that guests can arrange directly with the knowledgeable staff.
Paraiso Quetzales Lodge
Located just before reaching the San Gerardo de Dota Valley. Guests stay in individual wooden cabins, all with views of the surrounding mountains. The gardens are lush, and birding is excellent.
Cabinas El Quetzales
These unique rustic cabins offer guests amazing river views and all the amenities that visitors would expect. The location within the cloud forest is great for enjoying all the attractions and activities in the area.
Dantica Cloud Forest Lodge
This sweet little gem offers comfortable, well appointed rooms, all surrounded by sublime tropical mountain gardens. There is an excellent restaurant onsite as well as the Dantica Gallery.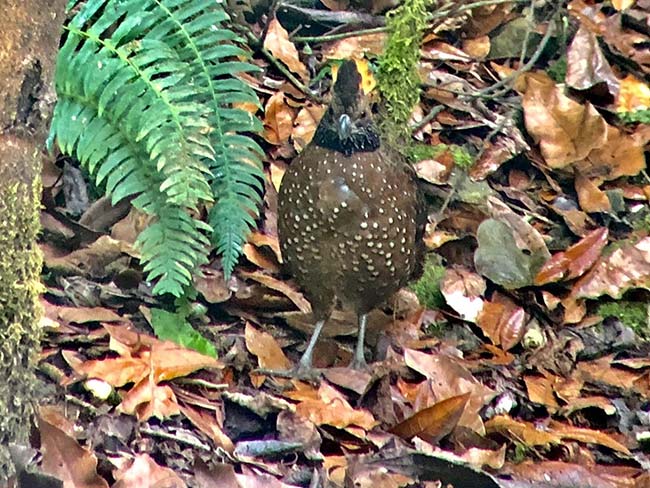 Top Locations for Bird watching
Los Santos Forest Reserve
This private reserve borders Quetzal National Park. It is heavenly for bird watchers and general nature enthusiasts too. Ocelots and Jaguars have been spotted here as well as Tapir, and Anteaters.
Parque Nacional Los Quetzales
This park was established in 2005. It covers over 12,00 acres of forest. Within its borders bird lovers will find 3 kinds of forest, and 14 different ecosystems. The wide variety of trees and plants create the ideal environment for Quetzals, Tanagers, Trogons, and Hummingbirds.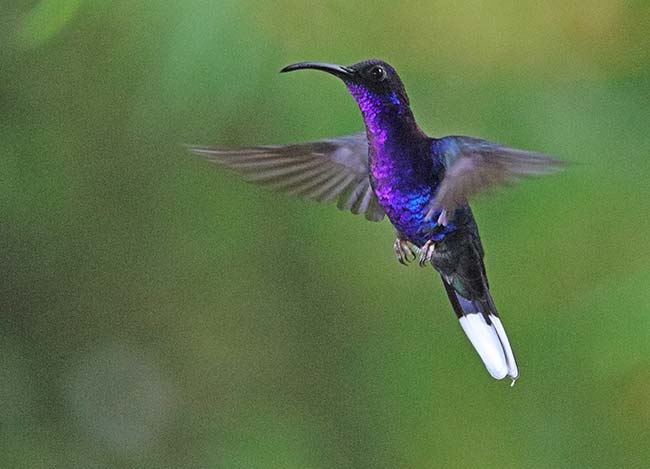 Savegre Private Reserve
Guests can walk the fantastic trails that wind from the gardens, through the orchards, and finally to a stunning golden moss forest at the top of the trail. This is the top birding location in the area.
Batsu Gardens
Batsu Gardens is a remarkable place for bird watchers and photographers. Batsu is an indigenous word that means small bird. Along with forest trails, guests will find several areas with hummingbird feeders and fruit feeders. There is a covered comfortable seating area and very pretty gardens to enjoy.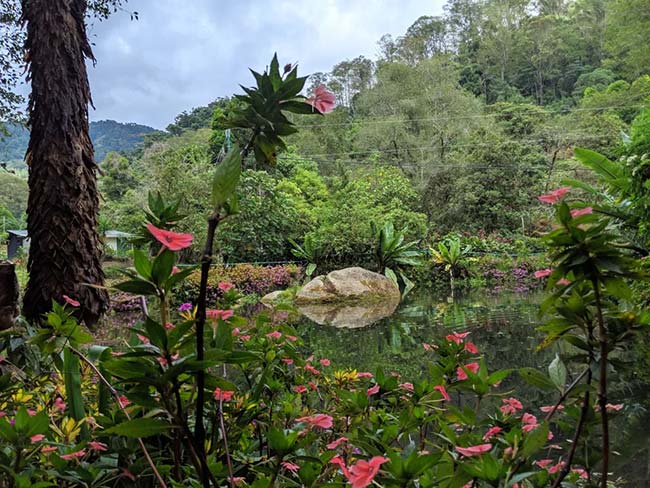 Providencia Road
This road offers incredible birding. It's a quiet road that winds into the forest. Morning or afternoon visits often produce Trogons, Golden-Browed Chlorophonia, Azure Hooded Jays, and the Flame Throated Warbler. Night time visits are great for owls and perhaps the Baird's Tapir.
Towers of Cerro de la Muerte
The paramo of Cerro de La Muerte is the northernmost paramo in the world. Paramo is typically above 3,000 m (9,840 ft) and reaches elevations of 3,491 m (11,453 ft), the vegetation is mostly dominated by small bamboo, grasses, Indian Paint Brushes, Asters and Lupines.
There are only two locations in Costa Rica that offer the chance for paramo bird species, and Cerro de la Muerte is the best. This is a must see spot for bird watchers.
La Catarata Trail
This lovely trail runs along the Savegre River. The surrounding forest contains a wide variety of trees and plants, and the river is crystal clear.
If you miss the Quetzal at higher elevations, this is a good place to find it. This location is perfect for the Torrent Tyrannulet and the American Dipper.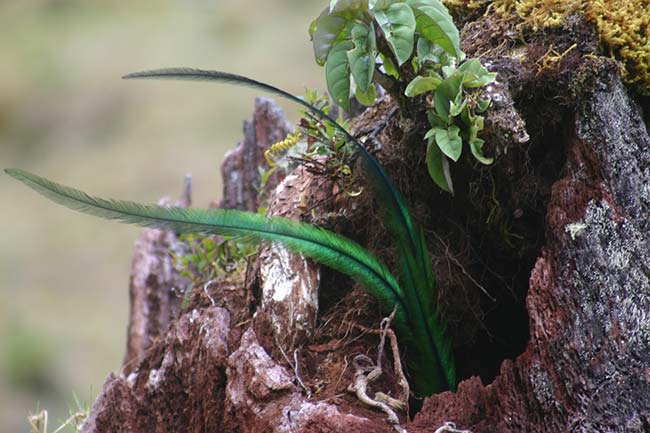 La Quebrada Trail
Located at the private reserve of Savegre, this path is a splendid trail for birders and general nature lovers. The trees and other vegetation create an almost mystical ambiance. It's a fantastic place to find the top species of the Talamancas.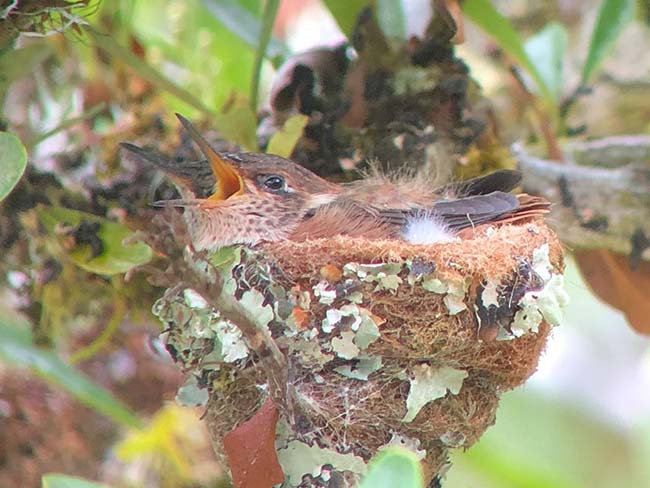 Los Robles Trail
This trail is part of the Parque Nacional Los Quetzales. It's known for its towering Oak trees, some over 60 meters tall and as a great location to see the tiny Costa Rican Pygmy Owl, the Silvery-Throated Jay, and the Spotted Wood Quail.
La Georgina
This friendly local restaurant is well known for its fantastic hummingbird feeders, and splendid gardens. It's a great place to stop for lunch or dinner, and to enjoy the wide variety of bird species that visit the grounds.
Other things to do in San Gerardo de Dota
The area is not just for birding. There are other tours and activities in San Gerardo de Dota too.
Coffee Tour in San Gerardo de Dota
The small town of Santa Maria de Dota is well known for producing some of the best coffee in the Americas. There are several options to choose from that include the all important coffee tasting at the end of each experience..
Rio Savegre Waterfall
This lovely waterfall is sometimes called the San Gerardo Waterfall. It is located just a 1 hour walk from town. Follow the path that winds through the stunning forest, cross several bridges, and at the end of the trail, you'll find the waterfall.
If you want to get the very best view, use the rope to climb down the huge boulder to stand at the foot of the waterfall.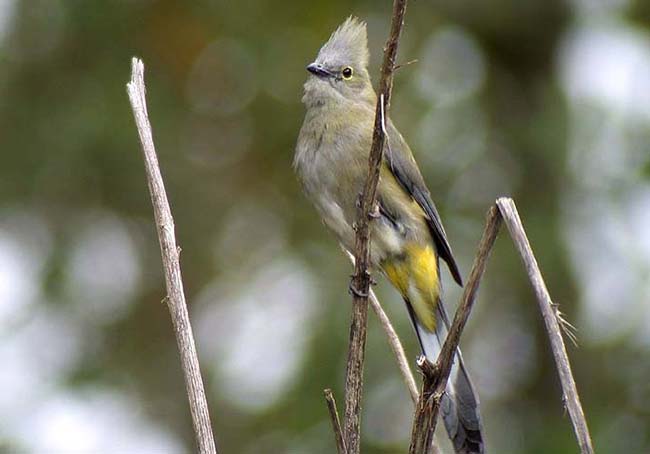 Quetzal Tour in San Gerardo de Dota
Even if you're not an avid bird watcher, seeing a Resplendent Quetzal is truly something special. Join a 2 hour or 4 hour journey with a local birding guide, for a chance to get to see this gorgeous bird.
White Water Rafting on the Savegre River
Guests staying in the area can reach the Savegre River in just under 2 hours. The Savegre River provides exceptional rafting, offering class III – IV rapids, beautiful scenery and a thrilling adventure. It is one of the top rivers on the Pacific.
Horseback riding adventures
Explore the white-oak forest by horseback for a unique and tranquil experience. You'll traverse gorgeous mountain trails, cross clear mountain streams, and enjoy the fresh cool air while enjoying the companionship of your trusty four-legged friend.
Trout Fishing
The Talamanca Mountains are known for its incredibly crystal clear mountain streams. These streams are ideal for trout fishing.
You can bring your own equipment or if you're a guest staying locally, your hotel staff can help you with everything you need to enjoy a day of fishing.
Bring your fresh catch back to where you're staying and have the chef prepare it for you for dinner.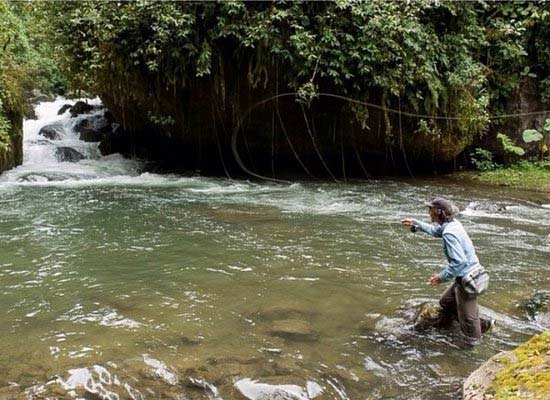 Local Artisans Gallery
The Dantica Gallery is a showplace for local artisans to present their handmade crafts and works of art. From paintings, wood carvings, and jewelry to hats and clothing, if you are looking for truly one of a kind souvenirs or special mementos of your trip to Costa Rica, this gallery is the perfect place.
Flora and Fauna Tour
This activity takes guests along a private forest trail that runs parallel to the "Ojo de Agua" one of the clearest rivers in Central America. Visitors walk beneath the ancient Oak trees with their guide, learning about the many plant species that populate the forest. Expect to see bromeliads, orchids, ferns, and mosses (just to name a few).
When planning a bird or bird photography journey to Costa Rica, think about including San Gerardo de Dota in your trip.
Inquire below to reach us at Costa Rica Focus. Let's talk about your next (or first) Costa Rica trip.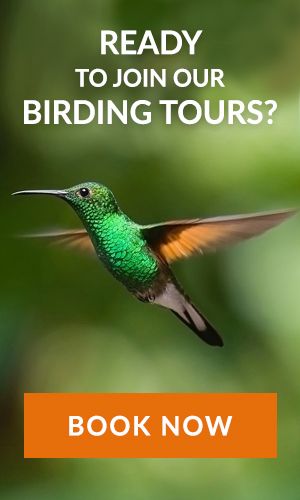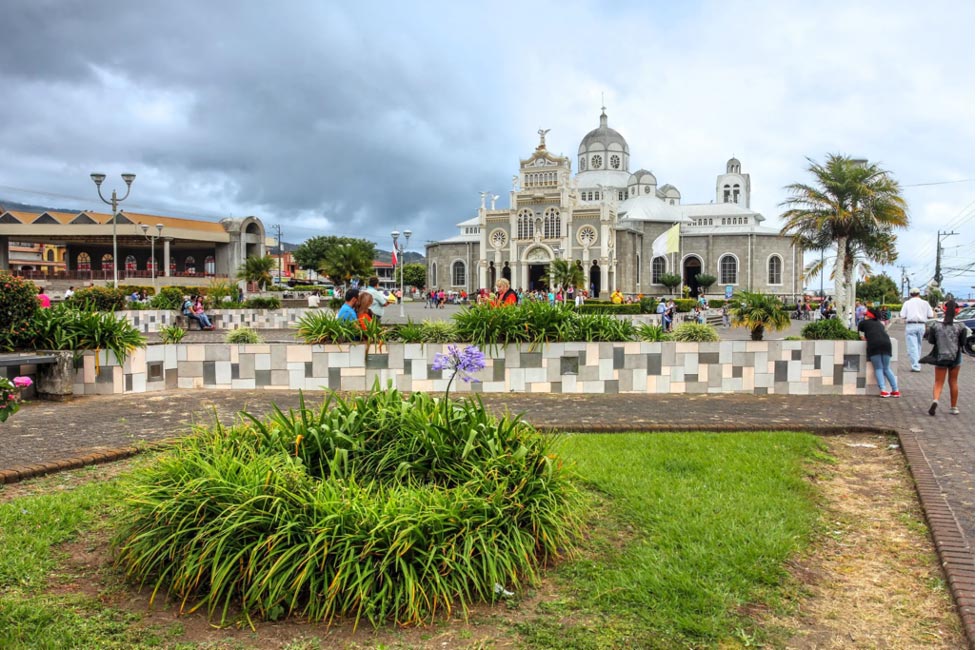 Nestled in the heart of Central America, Costa Rica is a natural wonderland that beckons...
read more
Get a Free Quote for Your Birding Tour