10 Costa Rica Tours Recommendations
Planning an adventurous Costa Rica Tour? Maybe you have several places in mind but do not know where to begin. Costa Rica is not only a holiday destination; it's a place with something for everyone. Whether birding, bird photography, wildlife, adventure, adrenaline, romance, beaches, or a combination of it all, Costa Rica delivers experiences of a lifetime.
Though a small country, you can completely plan for a tour in Costa Rica that offers a wide variety of attractions to appeal to everyone. We have nature, culture, history, and activities that range from the serene to heart-pounding, nerve-rattling, adventures. Travel from the bustling city of San Jose, to the sultry Caribbean, to a path of majestic volcanoes, into the misty cloud forests, down through lush river valleys and then on to the golden sand beaches.
When you think about enjoying nature, Costa Rica has to be the first place you think of. It is simply one of the most bio-diverse countries in the world. With over 500,000 species of animals, representing 4% of the total species worldwide, Costa Rica ranks 20th amongst all countries in the world for biodiversity. This is especially impressive, as Costa Rica is only about 50,000 square kilometers, or roughly the size of the state of West Virginia, or the country of Denmark.
If Birdwatching, Bird Photography or wildlife photography is your passion, you must visit Costa Rica. With over 900 species of birds and numerous habitats and micro-climates to choose from, birders can amass an impressive species count on even a 7-day trip.
So, if you are ready to discover the most amazing country in Central America, check out some of our recommendations on the best travel destinations in Costa Rica, and contact us to discuss your trip of a lifetime.
Places you must consider to add in your Costa Rica Tour
1. Arenal Volcano
The Arenal Volcano is one of the most iconic symbols of Costa Rica. At 1600 meters high, with a perfect conical shape, it's majestic form towers over the small town of La Fortuna and the surrounding valley. The last eruption that produced lava was 2010 but visitors can still often see steam billowing from the caldron or hear rumbles from deep within the earth. This area is popular for visiting the many thermal hot springs for a relaxing soak, and for the abundance of birds and wildlife in the surrounding forest. If adrenaline calls you, you must visit Arenal. It's affectionately known as the "Adventure Capital of Costa Rica". You can white water raft, rappel down waterfalls, zip line, mountain bike, ride ATVs, and so much more, that is why it's the perfect destination you need to add to your Costa Rica tour list.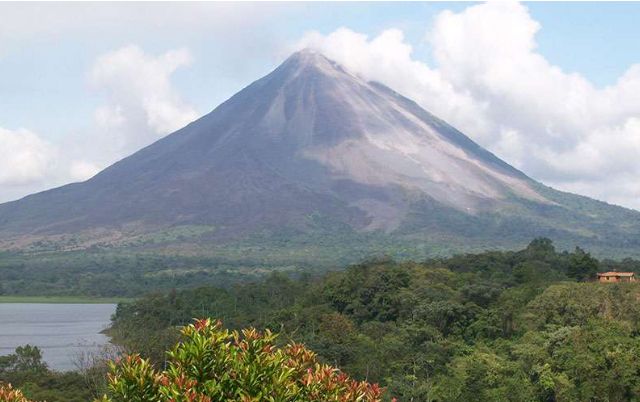 2. San José, the Capital City
San Jose is not your typical colonial capital city. Due to earthquakes in years past, the city has been rebuilt several times. Today, visitors will find a modern, bustling center of government and commerce. San Jose has retained the flavor of Costa Rica though, with busy colorful local markets, a huge park with sports and activities (including a new National Stadium for football games and concerts), and a vibrant nightlife with great dining and fun bars. A stay in San Jose gives guests easy access to many fun activities too. Check out one of the city's great museums (Jade, Gold, and Natural History) or visit the famed Teatro Nacional (National Theater) to enjoy impressive architecture and gorgeous 18th-century paintings. Just outside the city, visitors can take in a Coffee Tour, paint Oxcart wheels in Sarchi, or hit some of the top birding and nature spots like La Paz Waterfall Gardens or the Poas Volcano.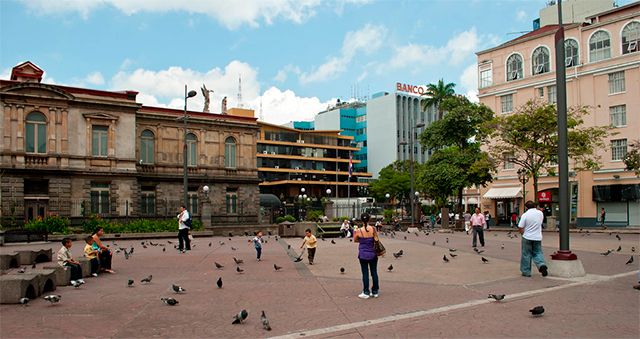 3. Corcovado National Park (Drake Bay)
Located on the most Southern part of the Pacific coast, Corcovado National Park is the jewel of Costa Rica. It has often been described by National Geographic as "the most biologically intense place on earth". This is a fascinating area with miles of isolated beaches, waterfalls, and cascades of crystal-clear water, and lush, vibrant rainforest, some parts still untouched and unexplored by man. It's a paradise for nature lovers, with populations of Tapir, big cats like jaguars and pumas, and birds like scarlet macaws, toucans, eagles, hummingbirds and so much more. We as a Costa Rica Tour company recommend bringing your binoculars and your cameras, it is a place that will humble you with its beauty, don't miss it.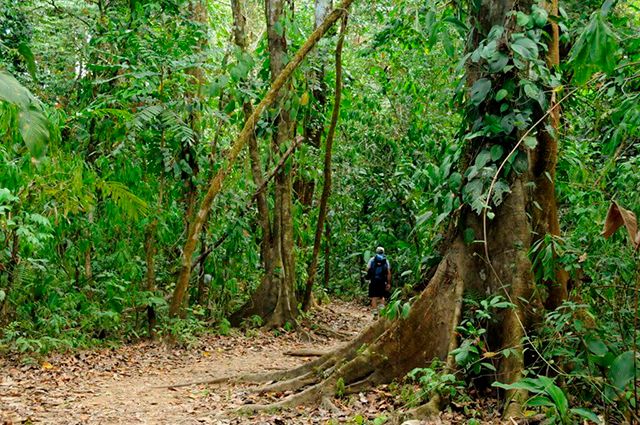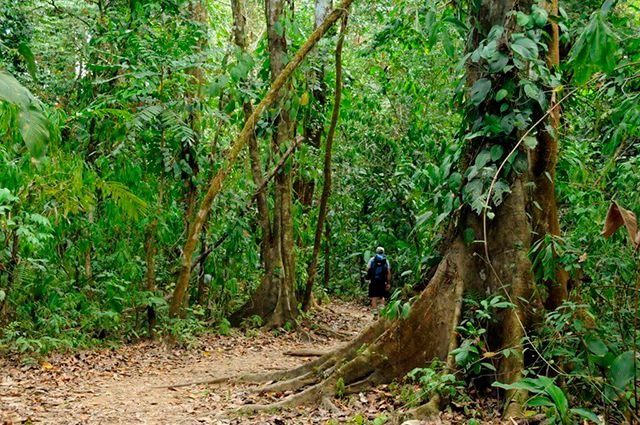 4. Manuel Antonio
Manuel Antonio has something for everyone. Located on the Central Pacific coast it is close enough to the International Airport to be conveniently reached. The national park is the smallest in the country but one of the richest in wildlife. Guests can easily see monkeys and slots as well as birds, reptiles, and a wide array of mammals. The beach, with its soft sand, and clear water, makes for a lovely get-away for couples and families. The area is also known for its small boutique hotels and good dining.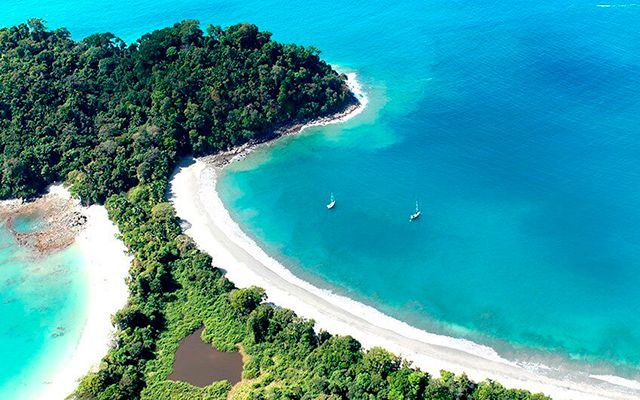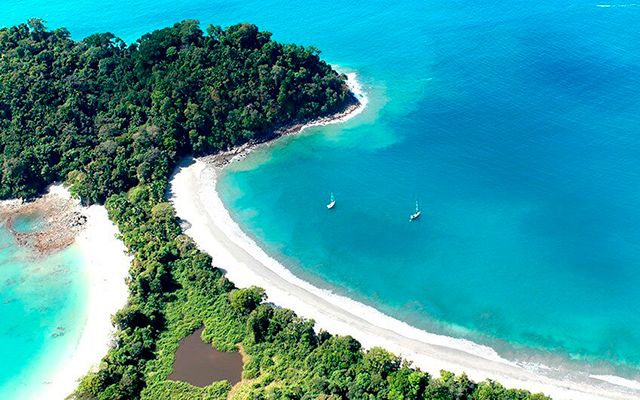 5. Rio Celeste – Tenorio National Park
Hidden away between Lake Arenal and hot dry forests of Guanacaste is a little gem called Tenorio National Park. The park was created in 1976 to protect the important forest from logging. Within the park runs an amazing river, Rio Celeste. Imagine hiking through primary rainforest and coming across a turquoise blue river meandering through the vibrant green trees. It's a sight not to be missed. If you love birds, you will have come to the right place. Have your binoculars ready as this is a great place to see the Umbrella bird as well as Motmots, and trogons, and a huge array of other species. It's a birdwatcher's paradise. Don't be surprised if you run across some other animals too, you can see sloths, monkeys, tamandua, deer, agoutis, and even Tapirs have been spotted in Tenorio.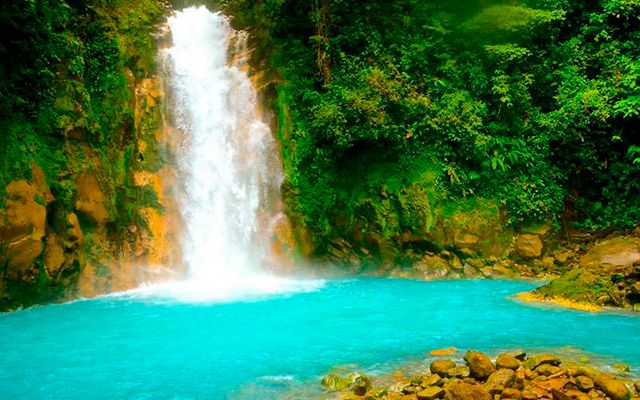 6. Tortuguero National Park
If you want to see Tortuguero, you will need to do so by boat. Tortuguero is a lovely, lush area of Costa Rica located on the Caribbean Coast. Sandwiched between the Atlantic and the Caribbean lowlands, Tortuguero is a small town surrounded by a series of canals and rivers and the Tortuguero National Park. Visitors can tour with a local guide in a small boat or even better, canoe or kayak through the mazes of small canals that stretch throughout the area. It's a bird watcher's dream and a nature lover's paradise. Tortuguero is the easiest place to witness the miraculous event of Sea Turtles laying their eggs. Birders can see over 350 species of birds and some lucky visitors may witness a Jaguar swimming across the canal.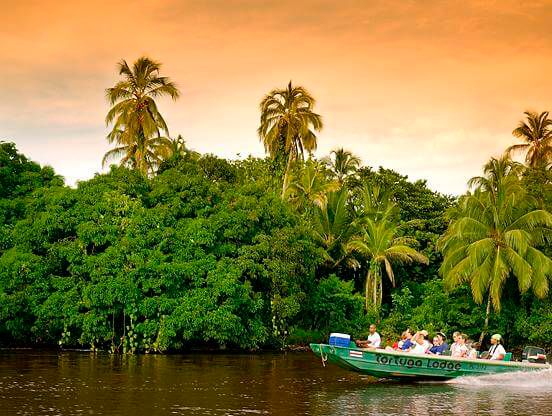 7. Guanacaste Beaches
If sun and fun are more your things, the Guanacaste beaches can't be beaten. Locals call the long stretch of Pacific Coastline, "the Gold Coast". The truth is, you can find gold beaches, pink beaches, black beaches, white beaches, and even tan beaches from the Nicoya Peninsula to the border of Nicaragua. The beaches are popular with surfers, beachcombers, and those just looking to relax in the warm waters of the Pacific, soaking up some rays. If romance is your goal, there are choices from small boutique hideaways, 5-star resorts, private villas, and casual bungalows. It's a great place for couples to spend time together doing nothing or taking advantage of all the activities available in the area. Enjoy birdwatching and nature? Visit Palo Verde National Park, Rincon de la Vieja National Park, Santa Rosa National Park or one of the many private reserves. For scuba divers, the Catalina and Murcielago Islands are superb. Where else can you see sea horses and giant Pacific Mantas on the same dive? Bill fishing is very popular, and Costa Rica is one of the best places in the world for anglers of all levels of experience. Then, of course, for the adrenaline junkie, we have zip lines, ATVs, mountain biking, white water rafting, spelunking, and much more.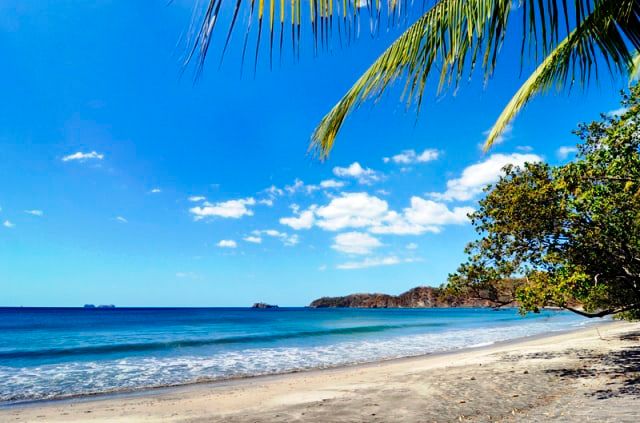 8. Orosi Valley
Just 40 kilometers from San Jose is the area called the Orosi Valley. This lush valley is known for its gorgeous scenery, small towns, and winding rivers. The Orosi Valley is often overlooked as visitors tend to choose the more popular areas, but Orosi has so much to offer. River rafting is superb, with the unmatched Pacuare River and Reventazon Rivers. Coffee tours are popular as the area is dotted with small, independent coffee plantations. Stop in for a hot cup of local coffee, one of the best cups you'll ever have in your life. Visit Tapanti National Park, the rainiest place in Costa Rica, but also one of the most vibrant and lush forests you will ever see. For birdwatchers and bird photographers, you'll be in paradise. Tapanti is home to many endemic species that are almost impossible to see anywhere else in the country. For history lovers, a visit to the Guayabo National Monument is a must. This is the best archaeological sites in the country, believe to be the home of over 10,000 people in pre-Columbian times. Orosi valley is a great way to get off the beaten track in Costa Rica, without traveling miles to do so.
9. The Southern Zone
If the popular beach areas like Manuel Antonio are not your thing, and your budget won't get you to the Osa Peninsula, we recommend a visit to "The Southern Zone". The Southern Zone is the Pacific coastline south of Manuel Antonio and North of the Osa Peninsula. This is a unique area, still not overly developed that offers visitors the Talamanca Mountains (the highest peaks in Costa Rica), the beautiful Marino Ballena National Park with the iconic Whales Tale, beautiful waterfalls, pristine beaches, and dense tropical rainforests. Guests can hunt for the Quetzal in San Gerardo de Dota, then make their way to Uvita for fantastic dining and maybe a whale watching adventure. Birders and bird photographers will be in heaven spotting or photographing toucans, trogons, parrots, hummingbirds, tanagers and much more.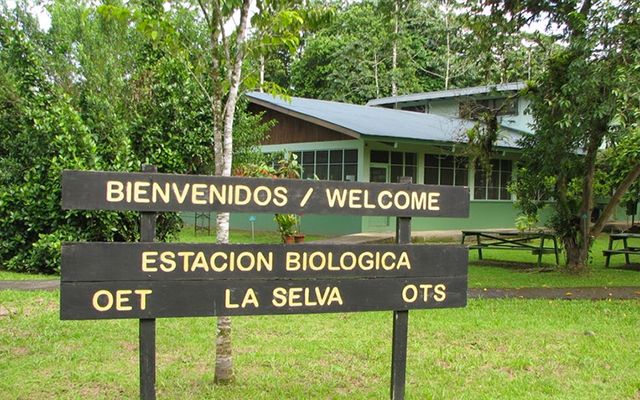 10. Sarapiqui – Caribbean Lowlands
We love the Sarapiqui area as it still feels like the real Costa Rica. The area is filled with small farms, and towns, local people, agriculture and a true "Pura Vida" ambiance. The area has many reasonably priced eco-lodges and there is a lot to do in the area. White water rafting on the Sarapiqui river is a great way to see the jungle, get some adrenaline going, and maybe take a dip in a river pool. The La Selva Biological Station is one of the most important biological research stations in the world. Guests are permitted to visit to walk the trails and maybe strike up a conversation with one of the on-site scientists. Bird watchers will not want to miss a visit to La Selva. It's one of the most prolific sites in the country. Bird photographers will love the gardens, it's an amazing spot to photograph hummingbirds, tanagers, honeycreepers, and parrots. The Tirimbina Reserve offers a fun chocolate tour and very interesting bat tour too. Sarapiqui is only about 2 hours from San Jose so it is easy to reach, and you'll feel like you are a world away from the city.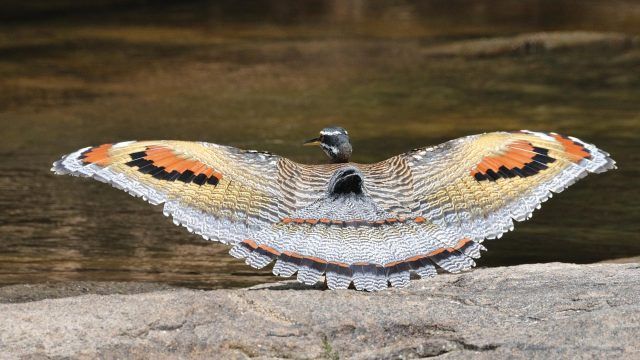 About Costa Rica Focus
At Costa Rica Focus we strive to get to know our customers, to create a completely customized package designed to exceed the experience they are looking for in Costa Rica.   As we are "locals", having been living, playing and working in Costa Rica for the past 15 years, we are able to provide insider's knowledge and local advice on the entire country.   We have visited all the National Parks, stayed in the hotels, and done the tours so we can guide our guests to choose all the right components for their package.
As avid bird watchers and nature lovers, we get very excited to share our passion and take our birding and bird photography clients to all the top spots in the country. If visitors are more about family, romance or adrenaline, not a problem, we also create packages to hit those interests as well. Whether you are looking for a birdwatching tour, life list in hand, want to take incredible photographs of nature, are bringing your family on a unique once in a lifetime adventure, or celebrating a romantic milestone in your life, Costa Rica Focus is the place for you.
Contact us to help you create your next great adventure.