Where are the BEST places for birding in Costa Rica?
We get asked this question every day.  Where is the best place for birding in Costa Rica?  What makes Costa Rica such a supreme birding location is its extremely diverse habitats all within a very small area.
Costa Rica's land mass is just the size of West Virginia (for those of you from North America) or Denmark (for those of you from Europe). There are 12 major climate zones in Costa Rica and a myriad of micro-climate zones, but for birders, the focus is usually on the following areas: Pacific- rainforest, transitional forest, dry forest, slope, and highlands. Caribbean- lowlands and foothills. In both regions, you then have different elevations, which also determines the birds that be found there. 
It's interesting to note that Central America covers just 0.4% of the world's land surface but contains 12.5% of all the birds on earth. That's 1261 species of birds, and Costa Rica has 931 OF those different species. That is an intense number of bird species, in a small country, making bird watching an amazing experience for visitors.  
Let's take a look at the Top Ten Birding Destinations in Costa Rica, the best lodges, and the star bird species for each area. 
1- Osa Peninsula
Jacques Cousteau famously called Corcovado National Park the most bio-diverse place on the planet. With pristine primary forest, undisturbed, and very remote, birds and animals flourish in over 424 square kms (164 sq. mi) of dense tropical rainforest. Corcovado offers three accessible ranger stations (La Leona, San Pedrillo and Sirena) plus Cano Island (for snorkeling, diving, and pelagic birding).
There are more than 400 species of birds recorded on the Osa Peninsula. Some of the top species include the Scarlet Macaws, Turquoise Cotingas, Blue Crowned Manakins, Bat Falcons, King Vultures, Golden-Naped Woodpeckers and of course the lovely White-Crested Coquette Hummingbird.  The Osa Peninsula is not just about birds. Nature and wildlife lovers will be thrilled with seeing the Tapir, 4-species of monkeys, anteaters, agoutis, coatis, reptiles, amphibians and if you're very lucky one of Costa Rica's big cats. 
Recommended birdwatching areas:
Corcovado National Park

San Pedrillo Station

Sirena Station (early morning, good place for Tapirs)

Cano Island

Piedras Blancas National Park
Top Lodges:
Casa Corcovado

Osa Verde Bio-lodge

Playa Cativo

Lapa Rios
2- Monteverde
The Monteverde Cloud Forest Reserve was founded in 1972.  It covers more than 7,400 acres of land and within its massive trees, lush plant life, crystal clear streams you'll find over 2.5% of the entire world's biodiversity.   Forest that exists at over 1440 m. (4724 ft.) is considered Cloud Forest. The name "Cloud Forest" is quite literal. At any moment in time, Monteverde becomes immersed in dense, low-hanging clouds, hovering over the canopy.  The result is a mystical, magical feel. The incredibly diverse plant life; ferns, bromeliads, orchids, lichens and vines drip with condensation and thrive in this rich environment.
The Cloud Forest is one of the most unique ecosystems in the world.  The cloud forest of Monteverde are known to contain over 400 species of birds, 1200 species of amphibians and reptiles, and 100 species of mammals. The cloud forest supports all six species of cats in Costa Rica; jaguars, ocelots, pumas, oncillas, margays, and jaguarundis.  If the Resplendent Quetzal, and Three-Wattled Bell Bird are on your most wanted list, Monteverde needs to be part of your birding vacation. Some other top species include the Golden-Browed Chlorophonia, the Black-breasted Wood Quail, the Magenta Throated Woodstar, Azure-hooded Jay, Bare-necked Umbrellabird, and the Emerald Toucanet.
Recommended birdwatching areas:
Monteverde Cloud Forest Reserve

Cura Cancha Reserve

Santa Elena Cloud Forest Reserve

Bosque Eterno de los Ninos
Top Lodges:
Monteverde Cloud Forest Lodge

Montana de Monteverde Lodge

Senda Monteverde

Monteverde Lodge & Gardens
3- Central Pacific
Just 90 minutes away from the bustling capital city of San Jose birders and nature lovers can reach the Central Pacific of Costa Rica.  This area is well known for nightlife, surfing and deep-sea fishing, but the Central Pacific is home to some of the best bird watching in Costa Rica.  Carara National Park is the largest transitional forest in Costa Rica and one of the most important wildlife corridors in all of Central and South America. Carara joins the dry tropical forest of the Northern Zone with the lush tropical rainforest of the Southern Zone of Costa Rica. This corridor creates an 11,614-acre habitat teeming with a huge  variety of birds, reptiles, mammals, insects, trees, and plants.
Carara is the home of the most successful Scarlet Macaw rehabilitation program in Costa Rica. Visitors can expect to see the colorful pairs of macaws in the trees and flying above the forest. The name "Carara" is an indigenous term that translates to River of Lizards, or River of Crocodiles.  The Tarcoles River, home to the 2nd largest crocodiles in the world forms the northern border of the Carara National Park.  The Tarcoles area is also an excellent spot for birding. The wetlands there attract coastal and migratory species. It's one of the best places to spot the endemic Mangrove Hummingbird.  Some of the top species of Carara and Tarcoles are: Scarlet Macaw, Orange-collared Manakin, Barred Antshrike, Great Tinamou, Black-headed Trogon, Rufous Piha, Rufous-tailed Jacamar, Wedge-bill Woodcreeper, and the Mangrove Hummingbird. 
Recommended birdwatching areas:
Carara National Park

Tarcoles River Wetlands
Top Lodges:
Villa Lapas

Macaw Lodge

Cerro Lodge
4- Cano Negro – Rio Frio – Boca Tapada
The Cano Negro Wildlife Refuge lies just south of the Nicaraguan border with Costa Rica.  It's a remote wetland area that is home to many Caribbean species of birds, but due to its unique location, also attracts some Pacific species, and a wide array of migrants.  There are over 400 different species of birds recorded in Cano Negro and the surrounding area. Cano Negro protects over 24,000 acres (9969 hectares) of vibrant wetlands, tropical rainforest, rivers, and canals. For bird photographers, Laguna del Lagarto Lodge has an incredible King Vulture blind, an awesome opportunity to photograph these magnificent birds. It's not uncommon to see 4-8 individuals perched in the trees around the lodge.   Guests will explore Cano Negro by boat but can enjoy hiking forest trails at several ecolodges in the area. Some of the top species for bird watchers are the Sungrebe, Jabiru Stork, Gray-breasted Crake, Roseate Spoonbill, Glossy Ibis, Short-tailed Nighthawk, Pied Puffbird, Giant Cowbird, and the Great Antshrike.
Recommended birdwatching areas:
Cano Negro Reserve

Boca Tapada

Rio Frio
Top Lodges:
Laguna de Lagarto

Natural Lodge
5- San Gerardo de Dota
The Talamanca highlands, running alongside the Continental Divide provide an incredible range of habitats for birders and wildlife enthusiasts.  From thick white oak montane forests, pre-montane foothills, and treeless paramos, bird watchers will revel in the highland species of the area. One of the highest peaks in the country, Cerro de la Muerte, stands at 11,500 ft.  After birding in some of the warm tropical jungles of the South Pacific or the Caribbean, San Gerardo de Dota, is a cool reprieve from the heat. The cool, damp climate has created a haven for air plants, epiphytes, bromeliads, ferns, and towering oak trees.  Wild avocado trees flourish here as well, bringing in the most reliable populations of Resplendent Quetzals. That feature alone makes San Gerardo de Dota a must on anyone's birding vacation to Costa Rica. Some of the top species include: Resplendent Quetzal, Long-Tailed Silky Flycatcher, Flame-throated Warbler, Fiery Throated Hummingbird, Yellow-winged Vireo, White-Throated Mountain Gem, Scintillant Hummingbird,  and the American Dipper.
Recommended birdwatching areas:
San Gerardo de Dota.

Los Quetzales National Park

Cerro Buenavista Towers
Top Lodges:
Hotel Savegre

Suenos del Bosque

Quetzal Paradise Lodge

Tolomuco Lodge

Trogon Lodge
6- La Selva Biological Station
Located in the Caribbean Lowlands, near the town of Sarapiqui sits one of the worlds topical research stations, La Selva.  The station is bordered by the Sarapiqui and Puerto Viejo Rivers and the Braulio Carillo National Park. Technically, La Selva is pre-montane wet forest, but referring to it as the jungle or simply the rainforest is wholly accurate.  Though La Selva started out strictly as a research station, in 1968 the Organization for Tropical Studies purchased the property and declared it a private Biological Reserve. Now it exists as both a research station and a place for birders and nature enthusiasts to visit and enjoy full immersion into the rainforest.  With more than 50 kms of trails (some wheelchair accessible), wetlands, and rivers all within the area, La Selva is easily one of Costa Rica's best places for birdwatching and wildlife viewing. There are more than more than 2,077 species of plants; 125 species of mammals (72 of them bats); 470 species of birds; 48 amphibian species; 87 species of reptiles; 45 species of freshwater fish; and tens of thousands of insects, arachnids and other arthropods. Some of the top bird species include: Tiny Hawk, Olive-throated parakeet, Uniform Crake, Sungrebe, Green Ibis, Cinnamon Woodpecker, Great Green Macaw, Rufous Motmot, Sunbittern, Blue-chested Hummingbird, and the Ornate Hawk eagle.
Recommended birdwatching areas:
La Selva Biological Station

Private reserve at Tirimbina

Braulio Carillo National Park
Top Lodges:
La Selva Biological Station

Tirimbina Lodge

Selva Verde Lodge

Gavilan Lodge
7- Palo Verde National Park
The top bird watching spot in Guanacaste is certainly Palo Verde National Park. Palo Verde covers 20,000 hectares of dry tropical forest, wetlands, marshlands, and secondary forest.  This huge protected area is an extremely important breeding ground for both resident birds and migratory species. For guests looking for the fantastic Jabiru Stork, best to come from December through April.  Not only will there be little if any rain during this time, but the Jabiru will show up to nest during these months. Along with an abundance of bird species, Palo Verde is home to many mammals, reptiles, and amphibians.  It's an excellent place to spot Coyotes, Deer, Peccary, and Tayras. Top bird species of the area: Jabiru Stork, White-throated Magpie Jay, Cinnamon Hummingbird, Spot-breasted Oriole, Yellow-Crowned Night Heron, Glossy Ibis, Snail Kite, Mangrove Hawk, White Ibis, and Northern Jacanas.
Recommended birdwatching areas:
Palo Verde National Park

Tempisque River

Isla de Pájaros
Top Lodges:
Palo Verde Biological Station

Rancho Humo

La Ensenada Lodge
8- Las Cruces Biological Station
Las Cruces Biological Station is one of the last large premontane tropical wet forests in Southern Costa Rica.  The rugged topography around Las Cruces provides an amazing habitat to support a very diverse amount of flora and fauna.  Within a 10 km. radius around the station, there are over 2000 different species of plants (20 of which are endemic), 113 species of mammals, over 400 species of birds, and 70 species of reptiles.  For butterfly enthusiasts, there are over 800 species of butterflies recorded in the area. The un-matched Wilsons Botanical Gardens, located at Las Cruces, has one of the most important plant collections in all of Central America. They are home to an extensive collection of  palms, tropical and sub-tropical ornamental plants, and rare, unusual, and endangered plant species from Costa Rica and around the world. Some of the top species are: Masked Duck (only place in Costa Rica to see it) White-Throated Crake, Snowy-Bellied Hummingbird, Charming Hummingbird, Speckled Tanager, Collared Trogon, Gray-Chested Dove, Bicolored Hawk, Sepia-capped Flycatcher, Orange-billed Nightingale Thrush, and the Blue Headed Parrot.
Recommended birdwatching areas:
Las Cruces Biological Station

Wilson's Gardens

Rio Negro

Finca Cantaros

La Gamba Road

The San Joaquin Wetlands
Top Lodges:
Las Cruces Biological Station
9- Turrialba
In the Central Valley, east of San Jose at the foothills of the Turrialba Volcano lies the beautiful Turrialba Valley.  This area is characterized by mountains and lush green valleys. Close to 500 species of birds have been recorded in Turrialba. It's a fascinating location that gives visitors the chance to enjoy archeology, waterfalls, gorgeous forests and spectacular birding.  Because of its location between two mountain ranges, an incredible number of species of birds move up and down in elevation following the various food sources. Every month of the year is rich with birds. This area is the very best place to see the very wanted Snowcap Hummingbird.  In fact, Turrialba is one of the best hummingbird spots in the entire country. Visitors have a great chance to see Violet-crowned Woodnymph, White-necked Jacobin, Green Hermit, Green Thorntail, Violet Sabre-wing, Bronze-tailed Plumleteer, Green-Crowned Brilliant, Black-Crested Coquette, Violet Headed Hummingbird, and the Garden Emerald. Other top species include: Purplish-backed Quail-Dove, Red-Fronted Parrotlets, Emerald Tanager, American Dipper, Sunbittern, Black-Hawk Eagle, Torrent Tyrannulet, Strong-Billed Wood Creeper and Sulfur-Winged Parakeets.
Recommended birdwatching areas:
Rancho Naturalista reserve.

La Mina

Tapanti

CATIE

Cerro El Silencio
Top Lodges:
Rancho Naturalista

Guayabo Lodge

Hotel Florencia
10- Central Valley
When visitors hear about the Central Valley of Costa Rica, they immediately think of San Jose (the capital city), football games, business centers, shopping, and museums but there are many superb birding spots within an hour of the Central Valley.  Birders can explore the Vara Blanca area and visit the La Paz Waterfall Gardens and Poas Volcano. Braulio Carillo National Park is just 60 minutes from San Jose and is truly one of the most undiscovered parks in the country. Inhabitants of this verdant forest include over 500 species of birds and 150 species of mammals.  The Barva Volcano region and the Irazu Volcano offer unique habitats for birds as well as excellent hiking and beautiful vistas. Some of the top species of the area are: Yellow-thighed finch, Sooty-capped Bush Tanagers, Buffy Crowned Wood partridge, Unspotted Sawhet Owl, Mountain Elenia, Yellow-ear toucanet, Red-headed Barbet, and Lattice Tail Trogon.
Recommended birdwatching areas:
La Paz Waterfall Gardens

Poas Volcano

Braulio Carillo National Park

Bajos del Toro

Barva Volcano

Irazu Volcano 
Top Lodges:
Poas Volcano Lodge

Peace Lodge

Tapirus Lodge
Costa Rica is truly one of the very best birding spots in the world.  Whether you are a lister, looking to see as many species as possible, on a return trip looking to round out your life list, or a photographer, just hoping for the best shots of the prettiest birds, Costa Rica is the right destination for you. From National Parks, to Private Reserves, from lush gardens to off the beaten track locations only your guide knows about, Costa Rica will give you the best birding you could ever imagine.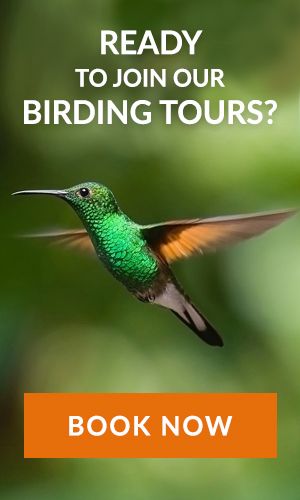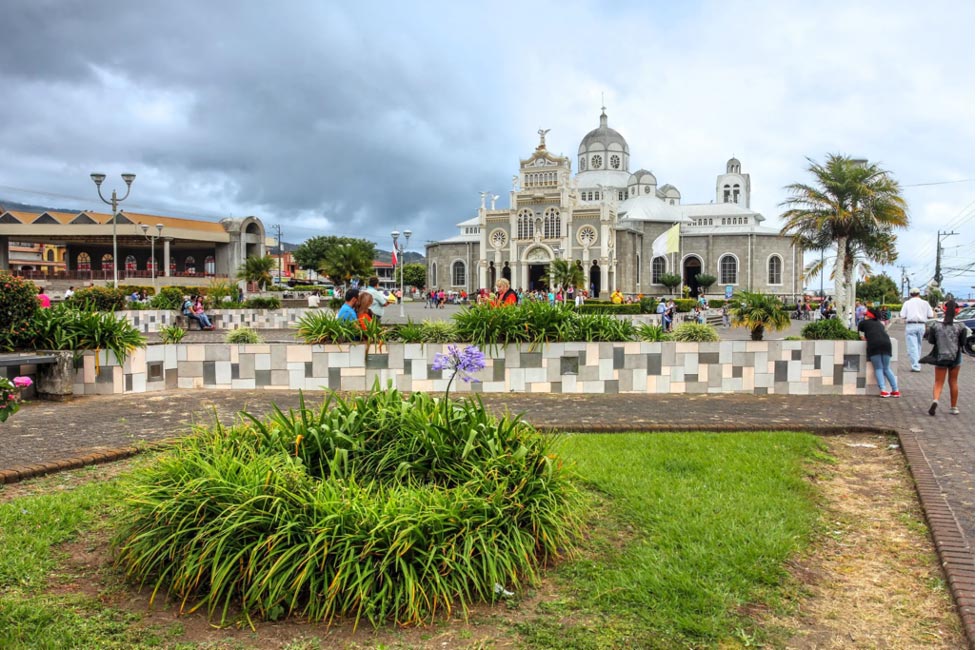 Nestled in the heart of Central America, Costa Rica is a natural wonderland that beckons...
read more
Get a Free Quote for Your Birding Tour