Our Top
Bird Watching Tour

Packages
Bird Watching in Costa Rica at It's Best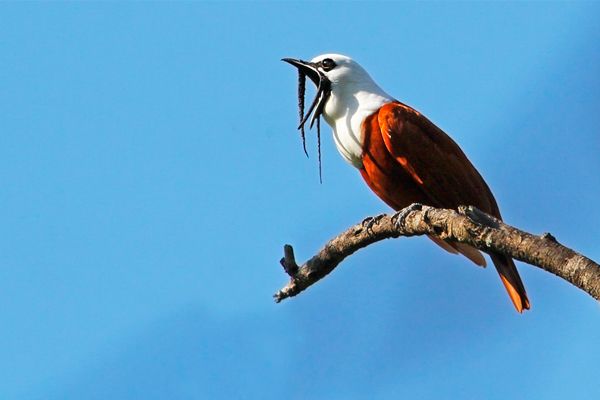 Focus: Advanced
Type: Privately guided tour
Days: 10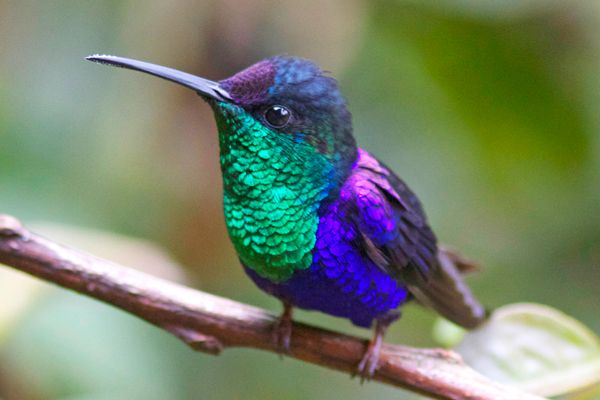 Focus: Intro to Bird Watching
Type: Independent with local guides
Days: 8
Our Top
Scheduled Group

Packages
Costa Rica Group Birding Trip: Quest for the Agami Heron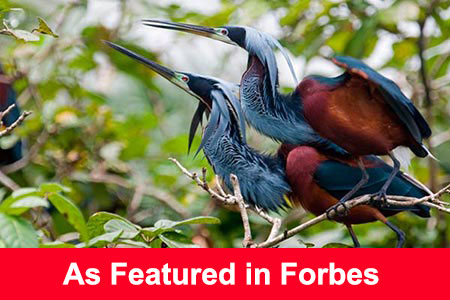 Dates: May 28 – June 9, 2023
Days: 10 nights | 11 Days
Focus: Birding, Nature, History
Group Trip: Costa Rica Target List Trek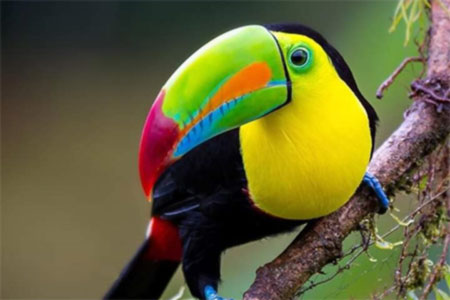 Dates: March 18 – 27, 2023
Days: 9 Nights | 10 Days
Focus: Bird & Nature Photography

Group Trip: Costa Rica King Vulture Venture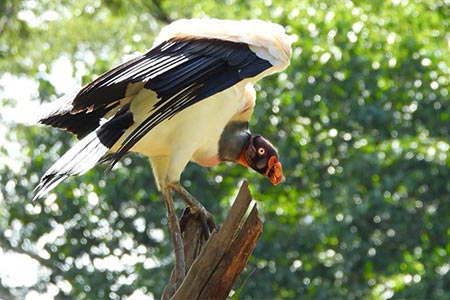 Dates: Jan 27 – Feb 09, 2023
Days: 13 Nights | 14 Days
Focus: Bird & Nature Photography

Panama Group Birding Trip: Hunt for the Harpy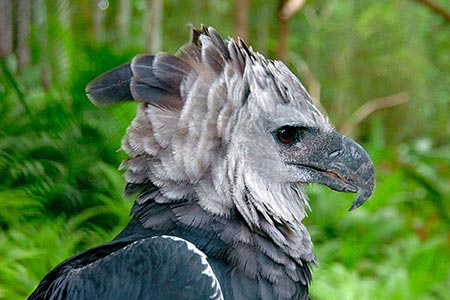 Dates: Multiple. Please inquire.
Days: 8 Nights | 9 Days
Focus: Birding and History
Our Top
Bird Watching Tour

Packages
Bird Watching in Costa Rica at It's Best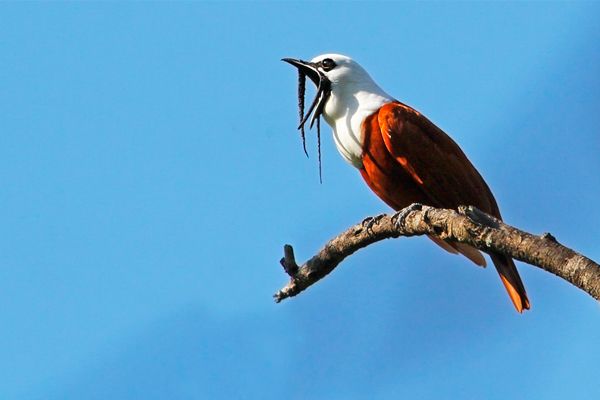 Focus: Advanced
Type: Privately guided tour
Days: 10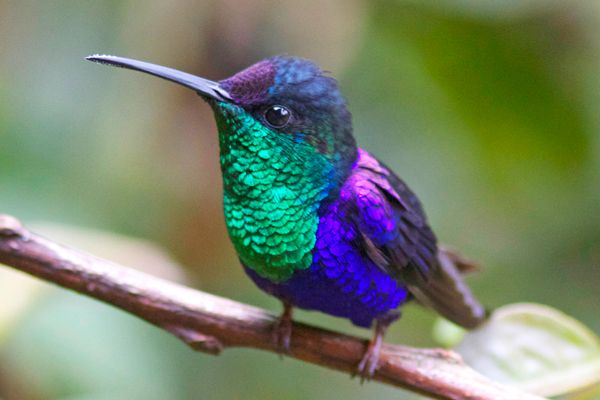 Focus: Intro to Bird Watching
Type: Independent with local guides
Days: 8
Our Top
Scheduled Group

Packages
Costa Rica Group Birding Trip: Quest for the Agami Heron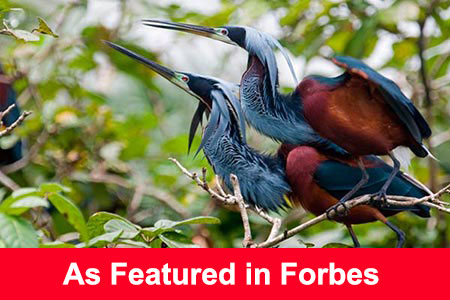 Dates: May 28 – June 9, 2023
Days: 10 nights | 11 Days
Focus: Birding, Nature, History
Group Trip: Costa Rica Target List Trek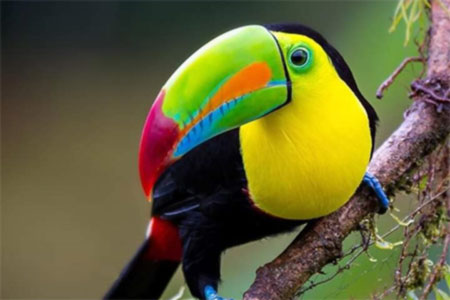 Dates: March 18 – 27, 2023
Days: 9 Nights | 10 Days
Focus: Bird & Nature Photography

Group Trip: Costa Rica King Vulture Venture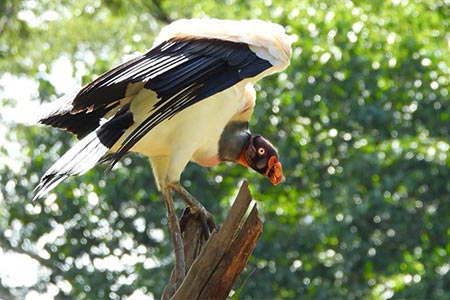 Dates: Jan 27 – Feb 09, 2023
Days: 13 Nights | 14 Days
Focus: Bird & Nature Photography

Panama Group Birding Trip: Hunt for the Harpy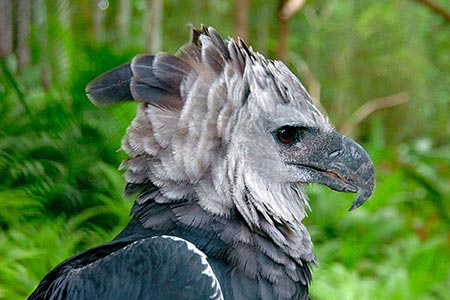 Dates: Multiple. Please inquire.
Days: 8 Nights | 9 Days
Focus: Birding and History
Costa Rica Birdwatching

Tour Company

Choosing your bird watching trip to Costa Rica can be as tough as counting species in a mixed flock. Lots of companies, lots of choices. We want you to travel the way you want to. It's your adventure and we're your personal Costa Rica bird guides, helping you maneuver through all the information and choices that will come your way as you begin researching your bird watching or bird photography vacation to Costa Rica.

It is easy for us to relate to your travel needs because we've traveled just like you have. We have carried binoculars, spotting scopes, and cameras. We have stayed in simple birding lodges, with no electricity, and lumpy pillows and we've pampered ourselves in deluxe ecolodges, overlooking lush gardens. Regardless of the type of trip you're looking for, we'll make sure of one thing; the BIRDS. As we live here in Costa Rica, THE bird watchers and photographers paradise, and as we are avid bird watchers ourselves, we will make sure you visit the best photography and birding spots in Costa Rica.

Whether you are looking for an intense bird watching adventure, life list in hand, want an easy-paced exploration of the top species of Costa Rica, or want to photograph the birds of Costa Rica, we'll help you plan by providing friendly, professional service. If you are interested in other destinations, let us know, we offer birding and photography vacations throughout Latin America.

Let's talk about your next bird watching vacation!
What 
Clients Say

About Our Tours

Rudy is the best guide we have ever had on any of our bird watching trips. No one surpasses his knowledge of the natural environment, wildlife, and birds of Costa Rica. But even more, Rudy is a wonderful person. He is friendly and cares deeply about the people he leads on his trips, accommodating their every need.
We have been so impressed with Rudy's abilities that we have gone on four trips with him. He is also an excellent pianist and will play for you if you happen to be staying in a lodge where there is a piano such as at Monte Verde.
Ann and Mac Scott – Pennsylvania
I've been on 3 guided bird tours, guided by Rudy Zamora of Costa Rica Focus and I only have full confidence and praise whenever I speak about my bird watching adventures to Costa Rica, I ALWAYS advise any interested parties to contact Rudy for a truly wonderful wildlife experience.
Not only is Rudy exceedingly competent to find the birds, identify them by sight and sound, talk about their habitat and life cycles, but he can also talk about the ecology of the rainforest or cloud forests or grasslands, plants, other wildlife, culture, history, astronomy! Rudy's enthusiasm is contagious and excites us all on his safaris with our latest discoveries.
Mr. Stan Lupo – Pennsylvania
I first met Rudy Zamora on a bird watching trip to Costa Rica in 2010. I was immediately impressed with his knowledge of his country's culture, history, and birds. As a guide, he was simply amazing! We spotted over 200 species of birds as well as countless mammals and plant species but most importantly, Rudy made everyone feel welcome and special.
Since that time, I've been back to Costa Rica 7 times and led 4 of my own bird watching groups down to this beautiful country with Rudy as our guide. His humor, knowledge, and love of nature allow tourists to experience a "trip of a lifetime." I can say without hesitation that you will not be disappointed.
Gretchen Dowling
I consider ourselves pretty well traveled, taking many non/self-guided trips. If you want to visit and learn about Costa Rica and its inhabitants, I highly recommend Costa Rica Focus with Rudy Zamora to be your guide. Besides his attention to the details of planning an exciting vacation, his knowledge of just about anything nature related is exceptional.
Rudy took us to The Osa Peninsula and hiked through the Corcovado National Park up to Savegre to see a variety of beautiful birds like the hummingbirds. Although it rained most of the week, we didn't lose a beat with all the things to see and do in Costa Rica.
Carol & Joe Voicheck
My husband and I traveled to Costa Rica for the first time in 2017 on a bird watching trip with friends. Rudy was our guide.
We were new to the entire experience while others were well educated and experienced. Rudy adapted effortlessly. His accumulated knowledge as a naturalist and lifetime of experience allowed him to make us feel comfortable, while also feeding my keen interest in Costa Rican flora along the way.
Thank you, Rudy!
Debby Kowit
Bird Watching Tours:

Privately Guided

vs

Scheduled Group

vs

Independent… Differences?

When booking your tour, it's important to know the different options available to you. Based on the experience you are looking for, the intensity of birding, and budget, Costa Rica Focus will help you choose the best option for you.
Tour Guide and Driver
These are custom tours.
Private birding guide is with the guests from arrival to departure. He is available at all times; he birds at the pace of the guests and matches the intensity level of birding to the desire of the guests.
With smaller groups, he acts as a driver. With larger groups, we use a separate driver.
These tours have scheduled departure dates.
Private guide is with the group from arrival to departure. He is available at all times; he birds at the pace of the group and matches the intensity level of birding to the desire of the group.
Generally, we use a separate driver.
These are custom tours.
Guests use private transfers or rental car to get from point A to point B. Costa Rica Focus can arrange birding excursions (private or shared) at each location.
Guests can bird on their own or hire freelance guides on site.
The cost of the birding guide is rolled into the tour cost. Guests cover guide fee, plus room and board.
The cost of the guide is rolled into the tour cost. Guests cover guide fee, plus room and board.
Generally, less impactful on total cost, because the cost is spread amongst more people.
The cost of the guide is part of the day excursion purchased by the guest.
Overall tour cost is determined by the guest based on dates of travel, types of hotels, activities, and number of travelers.
Birding is constant, including while traveling from Point A to Point B.
Privately guided birding tours produce double the species of birds than non-privately guided tours.
Birding is constant, including while traveling from Point A to Point B.
Privately guided tours produce double the species of birds than non-privately guided tours.
With non-guided day birding tours, species counts are good but, in most cases, will not match the level of a privately guided tour.
Open and flexible based on guides schedule.
Not flexible. Guests must join pre-set dates.
Open and flexible based on guests' schedule.
Open, can be added to the customized tour.
Activities are pre set, and can't be removed, but optional activities can be added during down time.
Open, can be added to the customized tour. 
Check Out Our Blog
Five Costa Rica Bird Watching Trips You Must Take
Costa Rica's bird watching trips are one of many reasons why foreigners choose this amazing green country to visit. While this country is a small place, it is home to over 5% of earth's biodiversity. With the same size as Lake Michigan in North America United States, this country owns some outstanding Reserves and National Parks.
Costa Rica has an amazing count of species of birds every 10,000 sq km. No other country on the planet has achieved this potential. It is a heaven for adventurers and globetrotters. With 870 bird species in the country, bird watching has gained immense popularity. It is the best tourist destination for bird watchers.
Here are some great paradises for birders. You can explore several rare bird species in these locations. We also have a multi day tour you won't soon forget!
1- Wilson Botanical Garden
This botanical garden occupies the 12-hectare land. The natural forest spread in 255 hectares encloses this area.
Wilson Botanical Garden is an excellent tourist attraction and birding destination. It was established in 1963. Tourists around the globe recognize this park for its world-class collection of exotic birds and wildlife species.
This forest has some incredible array of rare birds, therapeutic plants, and wondrous animals. Millions of tourists explore the opportunity to visit the area at least once in a lifetime.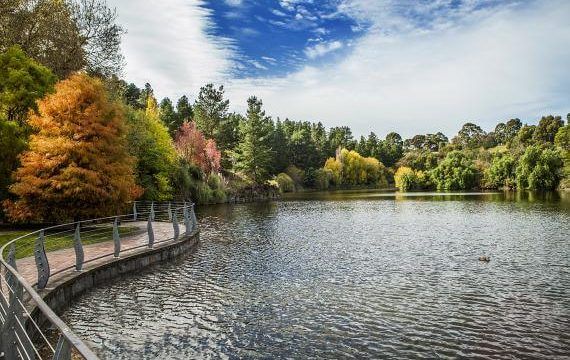 2- Caño Negro National Wildlife Refuge
Cano Negro National Wildlife Refuge and forest reserve, located in the Caribbean lowlands, is the nesting and resting site for migratory bird species. Its swamplands and rainforests serve as an ideal place for birds to take refuge, and for tourists to enjoy this place rainforest ecology.
The Caño Negro National Wildlife Refuge, part of the country's Caribbean lowlands, is one of the best spots for watching birds in Costa Rica. It is a must visit place for bird lovers and wildlife explorers.
Cano Negro Lake is spread over 2,000 acres and plays a critical role to save the environment. The primary water source of the lake is Rio Frio (or Cold River).
Some of the species you can see in Caño Negro forest reserve includes the colorful Keel-billed toucan, Glossy Ibis, Anhinga, Wood Stork, Ibis Blanco, Gavilan Caracolero, Jaribu, Whistling Ducks, among others.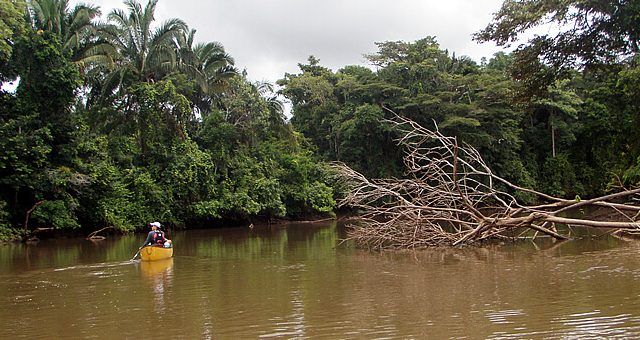 3- Cerro de la Muerte Cloud Forest
Home of the Resplendent Quetzal, this cloud forest place is full of spectacular birds that one can see flying in the sky. Ancient Mayas and Aztecs admired the brilliantly bright feathers of these amazing flying creatures.
Cerro de la Muerte is a mountain in the cloud forest and is the highest point of the country's Inter American highway. Cerro de la Muerte means "the mountain of death." It is a perfect place for a Sunday trip in search of the famous Quetzal.
Cerro de la Muerte's cloud forest offers a picturesque view along with bird watching (check out our tour that includes Cerro de la Muerte). It has some exclusive bird species including famous Resplendent Quetzal which can also be seen in the Monteverde Cloud Forest, unique hummingbird breeds such as Mountain-gem, volcano, and black – bellied.
Horseback riding and trout fishing are a couple of other things to do in the highlands area that tourists can look forward to.
Some of the birds you can find in the mountains of this cloud forest include Volcano Hummingbird, Black-and-Yellow Silky Flycatcher, Dusky Nightjar, Black-capped Flycatcher, Sooty Thrush, Resplendent Quetzal, Fiery-Throated Hummingbird and more.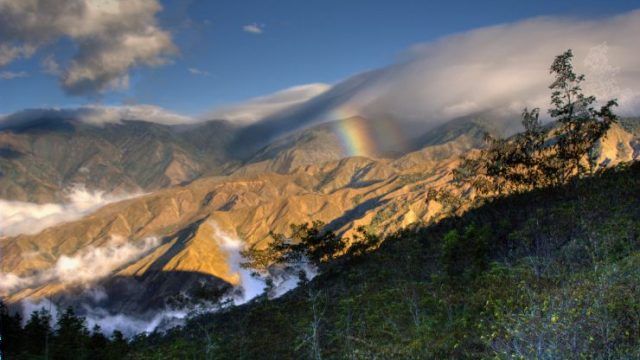 Photo: Mountains at Cerro de la Muerte
4- Río Tempisque
River Tempisque is another tourist destination for adventurers. Whether a boat tour in the Bebedero River or hiking along the Palo Verde National Park forest (home of the Roseate Spoonbills), it is the perfect station for an enthralling birding experience.
It is a known place for watching forest birds in this beautiful country. The forest around the river offers a distinctive breeding ground for many birds. These include jacanas, limpkins, gallinules, kingfishers, the heron and many more.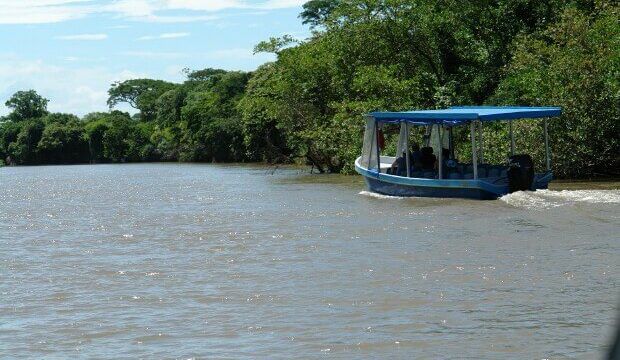 5- Parque Nacional Carara (Carara National Park)
A favorite among the country's bird watching destinations is the Carara National Park. It is one of the most famous National parks in Costa Rica. Its proximity to San Jose makes it an easily reachable national park for fun-filled odyssey.
This national park is the home for the colorful scarlet macaw. Scarlet Macaws are considered as one of the most fascinating birds of Costa Rica. The place also offers a glimpse of tropical miracles.
The wildlife in Carara National Park forest is unnerving. The huge crocodile lounge has monster reptiles just below the National Park.
Some of the birds you can see at Carara's forest are: Scarlet Macaws, The Violaceous (Gartered) Trogon, the Turquoise-Browed Motmot, the Great Tinamou, the Slaty-Tailed Trogon, Bare-throated Tiger Heron among others.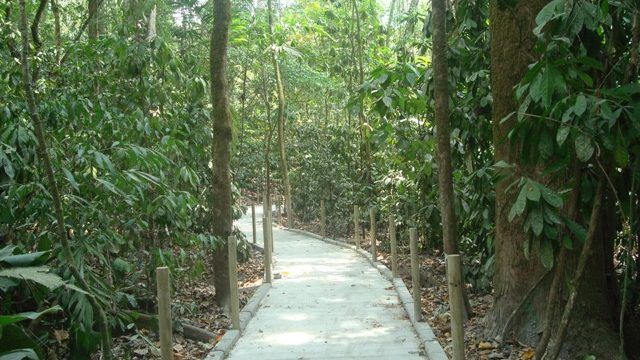 With all the splendid bird destinations and locations, Costa Rica is an impressive tropical country for birdwatchers. It is a dream place for every Ornithologist.
The above locations are just a small sample of all the destinations this beautiful country offers to bird lovers, other locations include, the Monteverde Cloud Forest, La Selva Biological Station in Sarapiquí (home of the Rufous Motmot), Palo Verde National Park, La Fortuna / Arenal Volcano and much more.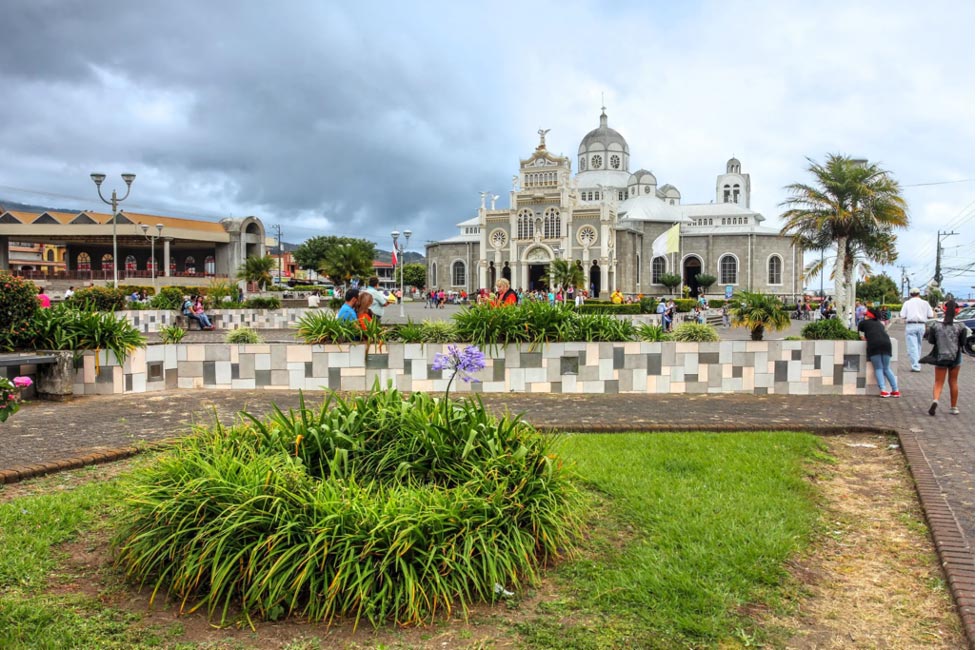 When planning your birding tour to Costa Rica, consider including Cartago in your itinerary. You don't want to skip this location. Learn why?
read more