Costa Rica has many life zones for birds. This wide variety of habitats makes Costa Rica one of the top birding destinations in the world. One of the most incredible areas is the Caribbean Lowlands.
The Caribbean Lowlands stretch from the Northern Caribbean deltas of Tortuguero and Barra Colorado, the largest wetlands in the country, Cano Negro Wildlife Refuge, to the Central Caribbean, which consists of mangrove forest, and then to the Southern Caribbean where many South American species reach their northernmost range at Cahuita National Park.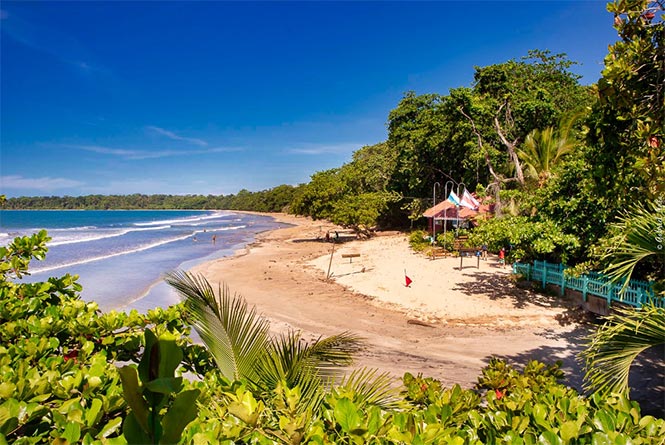 One of the reasons that the Caribbean Lowlands is so good for bird watching is that there are so many protected areas in this region.
The thick impenetrable forest creates a safe habitat for birds and animals.
The Northern coastline has been left untouched by development because the beaches are natural and untamed, not ideal for hotels or resorts.
The Southern coastline has very pretty beaches, but infrastructure is decades behind the rest of the world allowing for a quiet, off the beaten path feel.
Rainfall amounts in the entire lowland region are significant throughout the year. This consistent rain produces a constant food supply for birds and animals. This means that birders and photographers can travel to the Caribbean Lowlands year round and have fantastic results, seeing a wide variety of species.
Where to bird in the Caribbean Lowlands
Cano Negro
Cano Negro Wetlands National Wildlife Refuge is located in northern Costa Rica, very close to the Nicaraguan border.
Cano Negro is one of the most important Ramsar areas of the Americas. A Ramsar site is a wetland area designated to be of international importance as a waterfowl habitat.
As the largest wetland area in Costa Rica, Cano Negro harbors a variety of ecosystems, from lowland rain forest, swamps, lagoons, rivers and canals to farm land and pasture areas.
This extremely diverse collection of habitats provides safe harbor for migratory waterfowl species coming from the neo-arctic for the winter.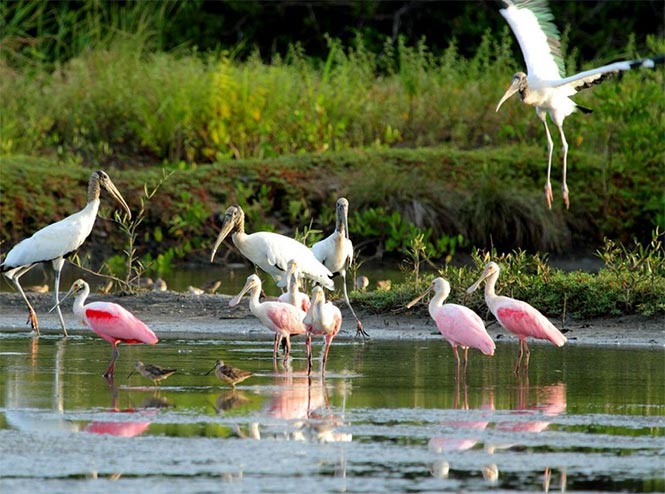 Tortuguero
Tortuguero National Park (47,000 acres) and the surrounding area is truly a birder's paradise.
Tortuguero is known as "The Amazon of Central America".
The beautiful swamp forests, freshwater sloughs, beach, river mouth and primary and secondary forest habitats support over 300 resident and migrant bird species.
Bird enthusiasts visiting Tortuguero can expect to see most of these bird species within a relatively small area from a variety of comfortable lodging options.
There are no automobiles in Tortuguero, instead visitors can travel to most of their birding destinations by boat on the many canals that are interlaced throughout the area.
Time spent birding on "trails" in the National Park itself can be the most rewarding, with opportunities to see flocks of mixed species of resident birds foraging in the dense undergrowth.
Large numbers of migrant species call Tortuguero home during the northern winter, and provide excellent opportunities for biologists to study these annual movements.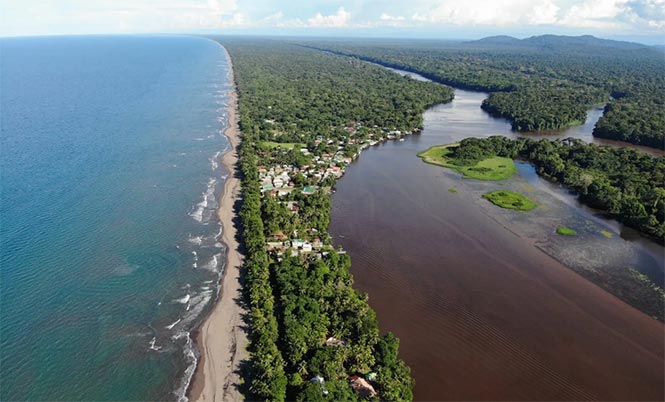 Parismina
Located on the northern Caribbean coast of Costa Rica, Parismina is a small tranquil village on a small island with the Caribbean Sea on one side and rivers on the other.
What makes this area so special is it is the nesting spot for the beautiful Agami Heron.
For bird watchers and photographers looking to experience a truly unique wonder of nature, a visit to Parismina during the Agami nesting season is a must do.
Accommodations are rustic but the reward is a chance to be fully immersed in nature.
Not only is the Agami Heron nesting site spectacular, but also visitors have the chance to see Leatherback Turtles, large cats, monkeys, sloths, and a huge variety of bird species.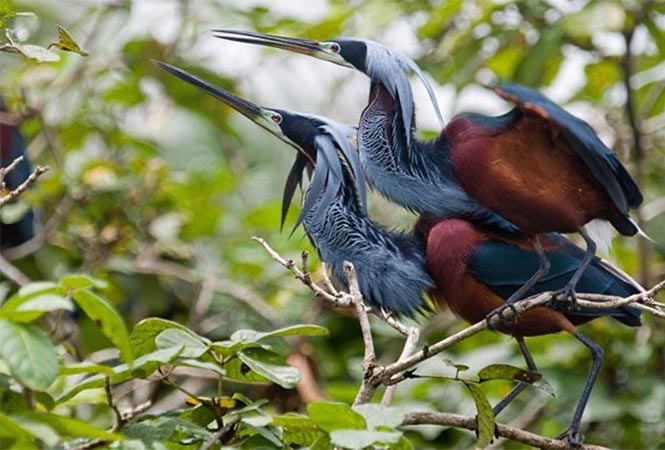 La Selva Biological Reserve
La Selva's influence on tropical ecology is immeasurable. It served as a key training and research site for numerous scientists in many fields of study.
La Selva Research Station pioneered private forest conservation in Costa Rica, as it was the first of what is now a large network of private forest reserves in the country. It has provided a base for the study of all tropical flora and fauna.
The species richness of La Selva is outstanding, with more than 2,077 species of plants; 125 species of mammals (72 of them bats); 470 species of birds; 48 amphibian species; 87 species of reptiles; 45 species of freshwater fish; and tens of thousands of insects, arachnids and other arthropods.
Guests can visit La Selva for the day, or stay overnight at the station. There are guides on site for shared or private tours for serious birders or general nature lovers.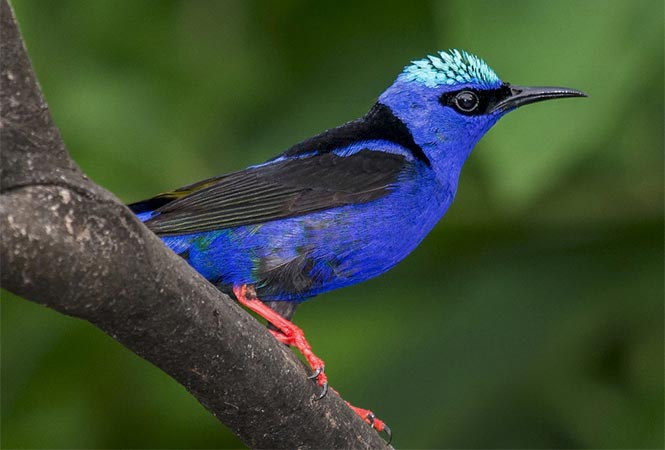 Braulio Carillo National Park
Braulio Carrillo National Park is one of the largest protected areas in Costa Rica with over 50.000 hectares of primary and secondary rainforest and cloud forest.
The landscape consists of high mountains densely covered with trees, canyons and valleys with a web of rivers and streams.
Several ranger stations allow access to visitors and it's an easy day trip from the Sarapiqui area.
Cahuita National Park
Cahuita National Park was established in 1970.
This protected area remains one of the best places to see birds and wildlife in the Southern Caribbean zone.
There is 242 hectares of reef and 800 hectares of forest and coastal land.
This is the best place to see the elusive Black Chested Jay, Spot-Crowned Antvirio, Red-Rumped Woodpecker and the Sulphur Rumped Tanager.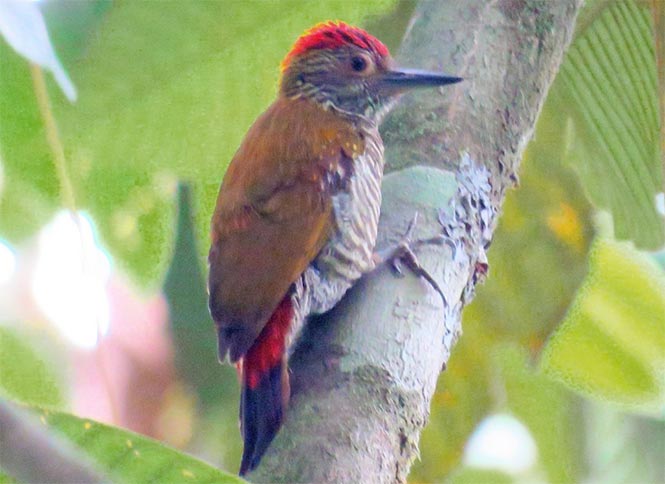 Gandoca Manzanillo Wildlife Refuge
This unique protected area includes both marine and coastal terrestrial areas.
This area provides one of the only mangrove forests on the Caribbean side of Costa Rica.
There have been 358 different species of birds registered in Gandoca.
For animal lovers it's a great place to spot turtles, monkeys, sloths, and small mammals too.
Where to stay in the Caribbean Lowlands
The Caribbean Lowlands encompasses a large area, so where visitors stay will be determined by the bird species they hope to see. Here are some of our favorite spots for birders and photographers:
Sarapiqui
Tirimbina Lodge
The sustainably managed Tirimbina Lodge borders their private Tirimbina nature reserve – a paradise for bird watchers and nature lovers, and a highly respected site for scientific research.
The lodge and its rainforest reserve straddle the beautiful Sarapiquí River.
The lodge area connects to the reserve on the other side of the river by a hanging bridge.
This is one of our favorite places to stay. There are birds and monkeys galore at this hotel.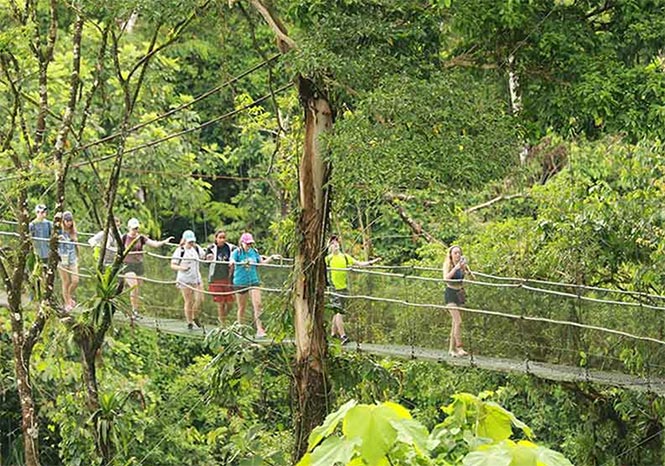 La Selva Biological Station
Although the accommodations in La Selva are basic, the big advantage to staying here is that guests are totally surrounded by rainforest.
Step outside your room and find yourself in the middle of the jungle.
The birds call in the morning, the frogs croak at night and every morning the Howler monkeys will wake you up. It's an experience like no other.
Tortuguero
La Baula Lodge
La Baula Lodge is a basic, but very comfortable lodge located conveniently near the Tortuguero National Park in the Northern Caribbean coast of Costa Rica.
The property is surrounded by forest and lush gardens filled with wildlife and located right in front of the Tortuguero Lagoon.
From the balcony of your room you can admire three different species of monkeys (howler, spider and white faced monkeys), sloth, birds, reptiles and amphibians.
Evergreen Lodge
This lodge is truly immersed in nature.
Evergreen is located in the northeastern corner of Tortuguero, 5 minutes by boat from the main entrance to Tortuguero National Park.
The individual cabinas are in the rainforest, surrounded by nature.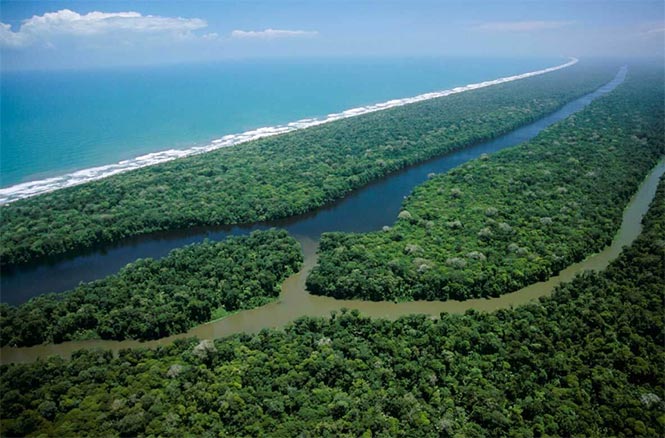 Cahuita
Ciudad Perdida Ecolodge
Situated in a lovely private garden bordering the Cahuita National Park, this small, simple hotel is a great spot for exploring the national park and visiting the top sites of the area.
The gardens draw hummingbirds, tanagers, and butterflies.
The beach and the town are steps away.
Are you thinking about a birding or photography trip to Costa Rica? If you are, you should include the Caribbean Lowlands in your trip plan. It's a MUST VISIT for birders and photographers.
If you'd like to talk to one of our specialists about your trip to Costa Rica, just fill in the form below and we'll be in touch right away.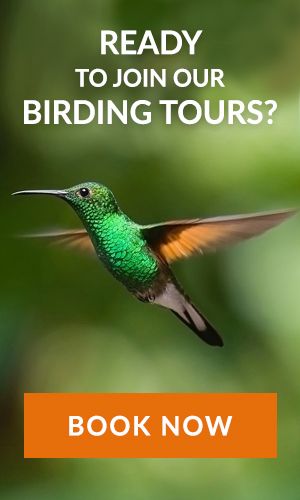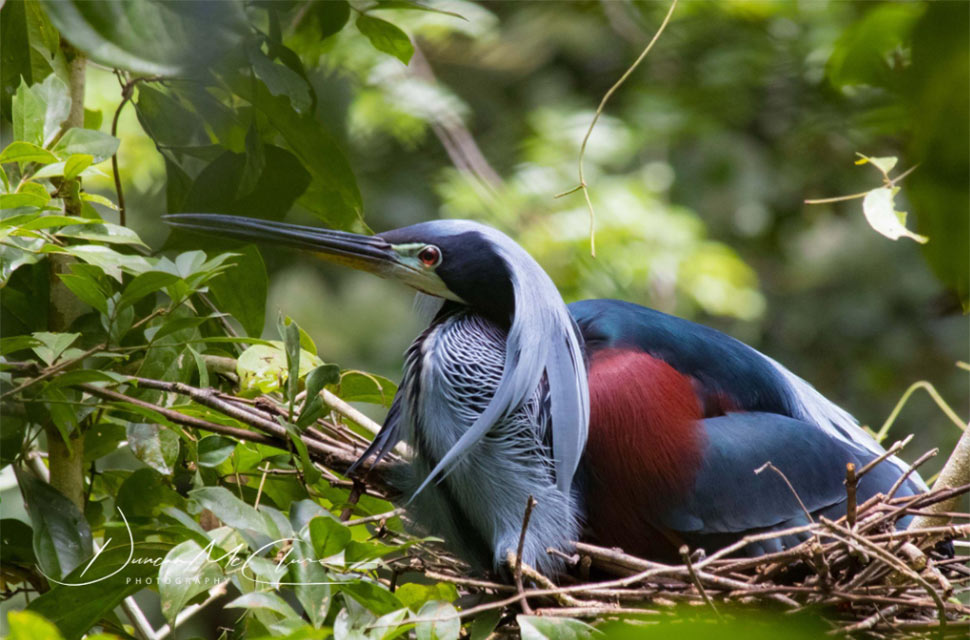 Limon, a province located on Costa Rica's Caribbean coast, offers bird watchers an...
read more
Get a Free Quote for Your Birding Tour