Nestled in the heart of Central America, Costa Rica is a natural wonderland that beckons wildlife enthusiasts from across the globe.
Among its diverse ecosystems, Cartago stands out as a prime destination for birdwatching enthusiasts.
This picturesque province, often referred to as the "Land of Eternal Spring," offers a stunning array of avian species against a backdrop of lush rainforests, towering mountains, and serene lakes.
In this article, we will embark on a journey to uncover the best birdwatching locations in Cartago, each offering a unique glimpse into the rich avian biodiversity of the region.
1. Tapantí National Park
Venturing into the heart of Cartago, one encounters the splendid Tapantí National Park.
Tapantí boasts a rich tapestry of birdlife within its pristine rainforests and riverbanks.
Birdwatchers can expect to encounter colorful species like toucans, trogons, and an array of hummingbirds.
The Las Palmas Trail, with its scenic vistas and lush foliage, is a prime spot to start your birdwatching journey.
Tapanti has the distinction of being the single rainiest spot in all of Costa Rica.
Target Species: Scale-Crested Pygmy Tyrant, Ruddy Pigeon, Spangle-Cheeked Tanager, Red-Faced Spinetail, and many more.
2. Irazú Volcano National Park
For those seeking high-altitude birdwatching adventures, Irazú Volcano National Park is an unmissable destination.
Rising above the clouds, the park offers a unique opportunity to observe highland species like the Volcano Junco, Timberline Wren, and the elusive Sooty-Faced Finch.
The park's barren, moon-like landscapes contrast beautifully with the vibrant plumage of these avian wonders.
The main trail leads to the summit, providing sweeping views of the Central Valley and the opportunity to spot several bird species along the way.
Bring a jacket. It's chilly at the higher elevations.
3. Orosi Valley
Nestled in the shadow of the Orosi Volcano, Orosi Valley is a tranquil haven for birdwatchers.
The valley is adorned with coffee plantations, lush hills, and meandering rivers, creating an ideal habitat for a wide range of bird species.
As you explore the area, keep an eye out for the Grey Hawk, Brown Jays, and the striking Bay-Headed Tanager.
The valley's serene atmosphere and charming villages add to the allure of birdwatching in this region.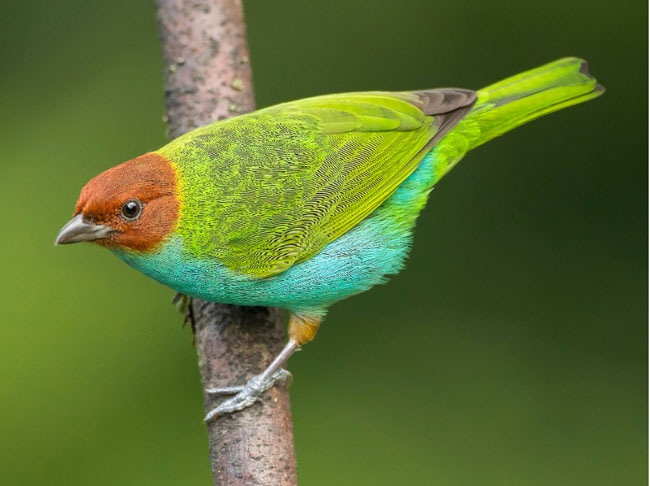 4. Cerro de la Muerte
If you're looking for an alpine adventure, Cerro de la Muerte should be at the top of your list.
As the highest point along the Pan-American Highway, this region is famous for its paramo ecosystems and cold, misty conditions.
The paramo is home to unique avian species, such as the Volcano junco, Long-tailed Silky-flycatcher, and the Sooty-capped Chlorospingus.
Birdwatchers can explore the area via various hiking trails and scenic viewpoints. The best stop is at a place locally called "The Towers". Most of the paramo species can be found here.
5. Turrialba
Turrialba, a charming town in Cartago province, is a gateway to several fantastic bird watching destinations.
The Turrialba Volcano National Park is home to a variety of bird species, including the Emerald Tanager, Snow Capped Hummingbird and the Acorn Woodpecker.
The nearby Guayabo National Monument, with its archaeological ruins and lush forests, also offers opportunities to spot both resident and migratory birds.
6. La Marta Wildlife Refuge
For those seeking a more off-the-beaten-path experience, the La Marta Wildlife Refuge is a hidden gem in Cartago.
This pristine rainforest reserve is home to a plethora of bird species, such as the Crimson-collared Tanager, Tawny-Crested Tanager, and the Ash-Throated Bush Tanager.
Exploring the network of trails within the refuge immerses you in the sights and sounds of the Costa Rican jungle while offering excellent bird watching opportunities.
7. Rio Macho Forest Reserve
Rio Macho Forest Reserve is a biodiverse haven located just south of Tapantí National Park.
This lesser-known gem is celebrated for its incredible birdlife, including the Black Guan, Silvery-Fronted Tapaculo, and the Golden Browed Chlorophonia, to name a few.
Birdwatchers can traverse the reserve's trails, which wind through lush cloud forests, providing an up-close encounter with the region's avian wonders.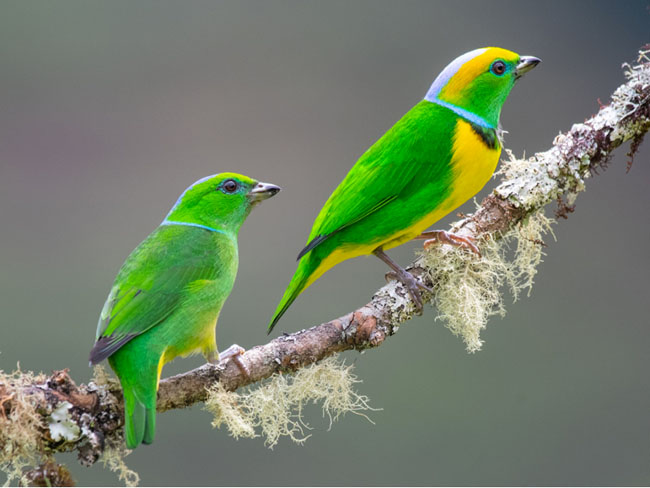 8. Angostura Dam and Reservoir
Situated near Turrialba, the Angostura Dam and Reservoir is a fantastic birdwatching location, especially for waterfowl enthusiasts.
This man-made reservoir is a haven for migratory and resident waterbirds.
Birdwatchers can expect to spot species like the Northern Jacana, White Ibis, and the striking Least Sandpiper.
The serene surroundings of the reservoir make it an ideal spot for both novice and experienced birdwatchers.
9. Costa Rican Amphibian Research Center (CRARC)
While primarily focused on amphibians, the CRARC also provides an excellent birdwatching opportunity.
Located in the Sarapiquí region of Cartago, this research center is surrounded by lush rainforests and wetlands.
Visitors can spot numerous bird species while exploring the center's trails, including toucans, tanagers, and woodpeckers.
The CRARC offers a unique blend of scientific research and wildlife observation.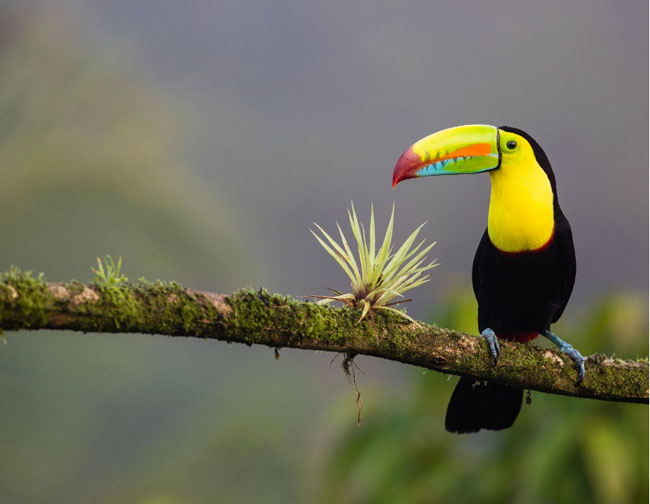 Here is a list of some of our favorite birding lodges in Cartago:
Rancho Naturalista – Turrialba
Famous for being the home of the SnowCap Hummingbird, its excellent food, and wonderful photography terrace.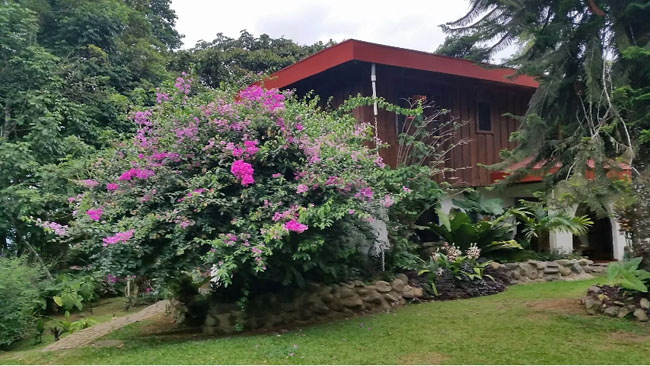 Hotel Quelitales – Cachi
A lovely hotel, with gorgeous rooms and excellent dining. The gardens around the hotel are excellent for birding and bird photography.
Casa Tangara Dowii – Cartago
Simple accommodations, but location, location, location. Some of the best birding in the entire area.
Casa Turire – Turrialba
For birders looking for deluxe accommodations, this hotel offers gorgeous rooms, excellent dining, and lovely surroundings. The birding on site is great too.
Toucanet Lodge – Copey de Dota
Simple lodge with a great location for birding the highlands and cloud forest.
Quetzal Paradise Lodge – San Gerardo de Dota
Bird photographers paradise. One of the best spots for the Quetzal.
Savegre Lodge – San Gerardo de Dota
Fantastic birding lodge with a private reserve, gardens, and a very reliable spot for the Quetzal.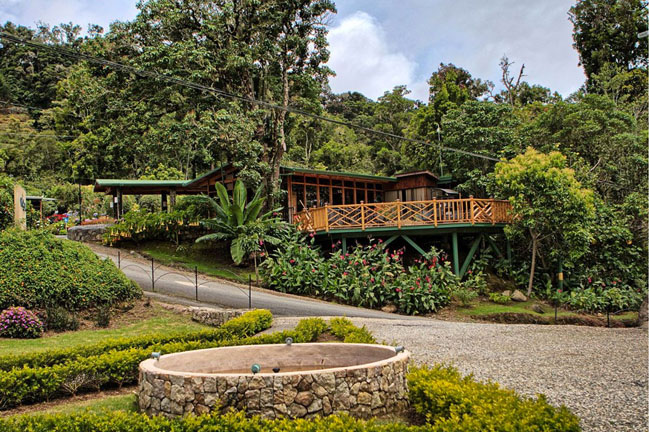 In conclusion, Cartago, Costa Rica, is a birdwatcher's paradise, offering a diverse range of ecosystems and habitats to explore.
Whether you're a seasoned birder or a novice enthusiast, the province's wealth of bird species and scenic beauty will leave you awe-struck.
From the misty highlands of Cerro de la Muerte to the lush rainforests of La Marta Wildlife Refuge, each location offers a unique avian adventure. So, grab your binoculars, don your hiking boots, and embark on an unforgettable journey to discover the vibrant birdlife of Cartago, Costa Rica.
If you are thinking about a visit to Costa Rica and would like to experience some of these great locations in Cartago, click here to contact us. We will help you create an amazing trip plan focused on bird watching, photography, or both. We are looking forward to hearing from you, let's get started, click the link below.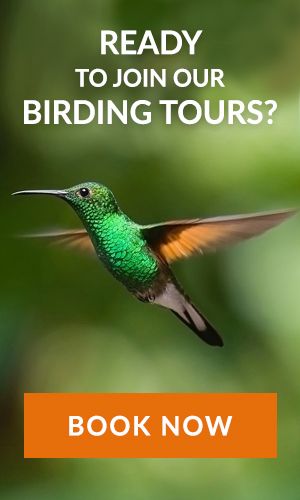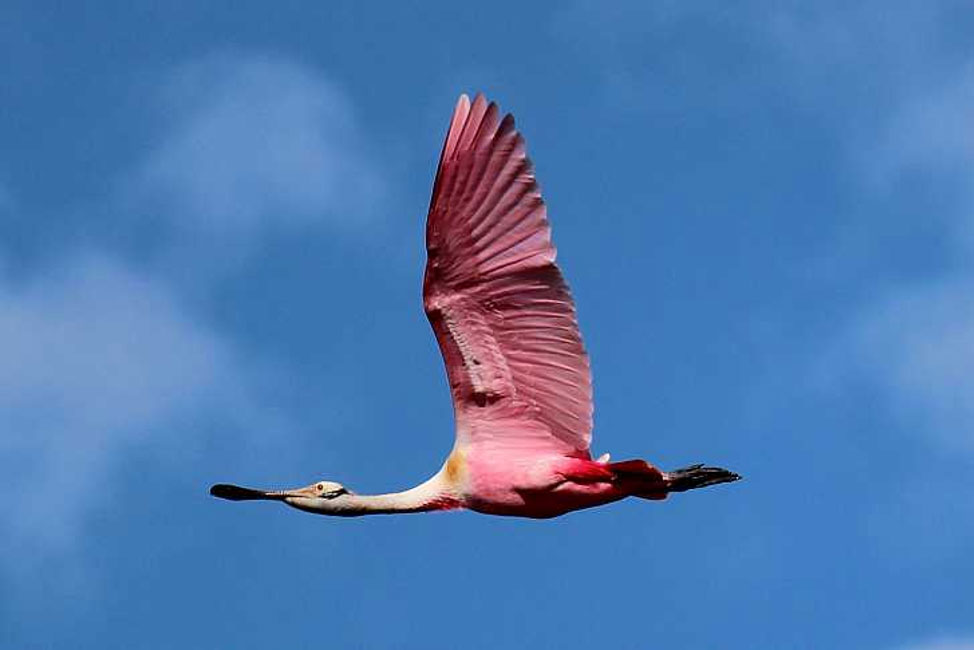 Costa Rica, a tropical paradise in Central America, is renowned for its extraordinary...
read more
Get a Free Quote for Your Birding Tour