What is La Selva Biological Station?
La Selva Biological Station is a massive protected area encompassing over 1500 hectares of Caribbean low-land tropical rainforest.
The station is located in Puerto Viejo de Sarapiqui, Heredia Province of Costa Rica.
La Selva is owned and operated by the Organization of Tropical Studies (OTS) which is a nonprofit consortium of almost 50 colleges and universities.
The goal of La Selva is to sustain the world's tropical ecosystem by encouraging and promoting scientific research, discovery and knowledge.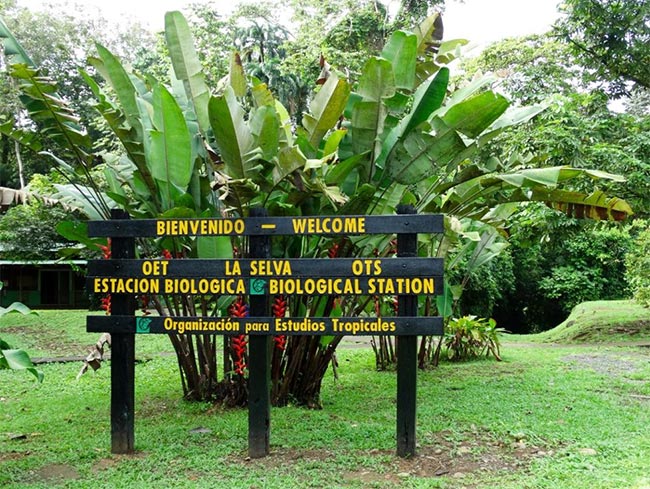 How was La Selva Biological Station Created?
The story of La Selva Biological Station starts in the 1940's when the U.S. Department of Agriculture began looking for a suitable place to grow the Cinchona tree.
The Cinchona tree is crucial for the production of Quinine. Quinine was needed to fight Malaria.
The U.S. was interested in having a large supply of Quinine to protect their armed forces. The U.S. purchased the land, but WWII ended so the plans were aborted.
Dr Leslie Holdridge, a dendrologist and naturalist, purchased 620 hectares with the vision of using this parcel of lowland rain forest to start a research station on tropical ecology.
The Organization for Tropical Studies (OTS) joined Holdridge and purchased more land, expanding the protected area. Over several decades the protected area has grown to 1600+ hectares.
Now La Selva is a consortium of 67 universities from all over the world, and thousands of students and researchers have participated in studies here. Very few places in the world have contributed more than La Selva to tropical ecology. It continues to be the leader in research and discovery of the tropical world.
Why is birding and wildlife viewing so incredible at La Selva?
The most important reasons why La Selva is so rich with flora and fauna is the fact that it borders Braulio Carrillo National Park, one of the largest protected areas in Costa Rica, and one of only three places in the whole country whose habitats include cloud forest mountains, middle elevations and foothills and lowland tropical rainforest.
This vast habitat is an important factor in producing healthy populations of birds, mammals, reptiles, amphibians and insects. Scientists and naturalists have recorded over 2077 species of plants, 125 species of mammals, 470 species of birds, 48 amphibians, and 87 reptiles within the boundaries of La selva.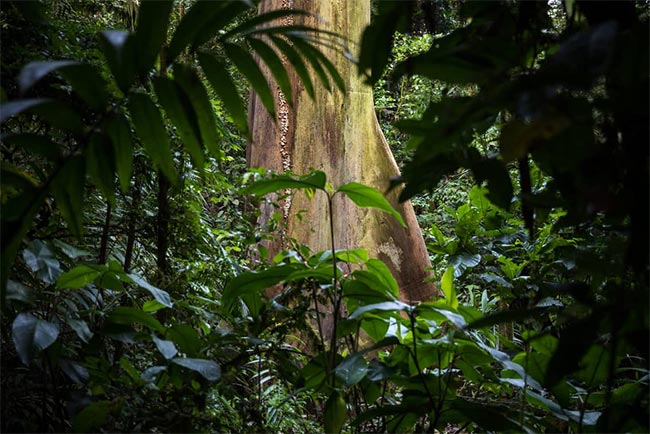 What should visitors expect on an overnight visit to the La Selva Biological Station?
Although the accommodations in La Selva are basic, the big advantage to staying here is that guests are totally surrounded by rainforest.
Step outside your room and find yourself in the middle of the jungle. The birds call in the morning, the frogs croak at night and every morning the Howler monkeys will wake you up. It's an experience like no other.
The accommodations are a combination of dorms and small houses. All are equipped with private bathrooms, hot water showers and ceiling fans. WiFi is spotty in the rooms, but available in reception and the dining hall. There is no air conditioning. Windows are covered with screens to keep bugs on the outside (mostly).
Guests eat meals in the main dining hall, right alongside students and researchers. Meals are served cafeteria style, but guests can be assured that there is plenty of good Costa Rican fare to appeal to most appetites.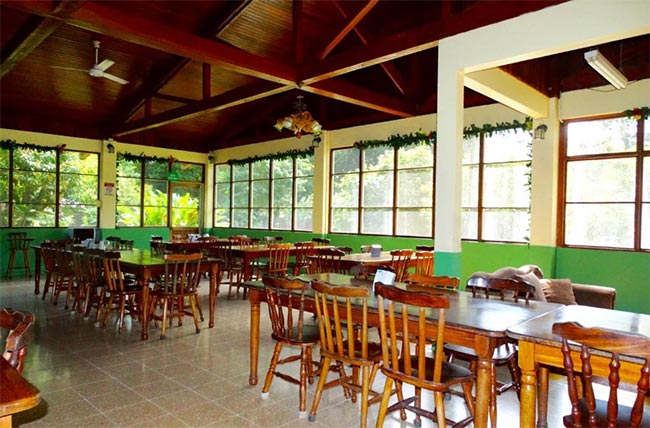 Where should visitors go to experience the amazing wildlife?
There are 35 miles of trails in La Selva, and 16 of those miles are paved. The paved trails are wheelchair accessible, the best is called The Sendero Tres Rios trail.
The trails range from moderate to intermediate in difficulty, so anyone and everyone can enjoy bird watching and nature exploration at La Selva.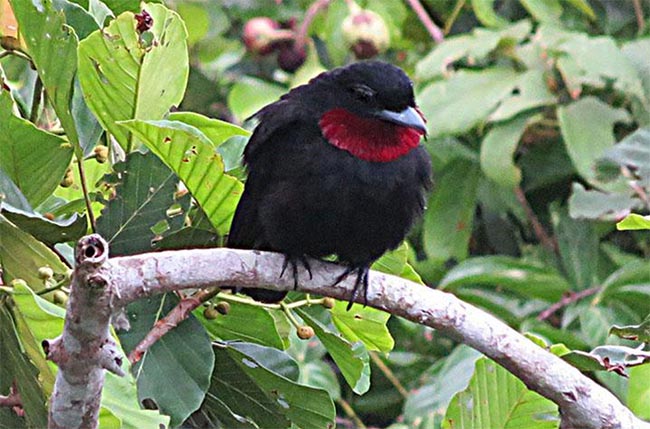 The suspension bridge takes guests from the reception and dining area over the Rio Frio. This is a great place to see iguanas, Sun Grebes, Green Ibis, turtles and Sunbitterns. Kingfishers fly by and it's not unusual to see Motmots and other tropical species at eye level around you.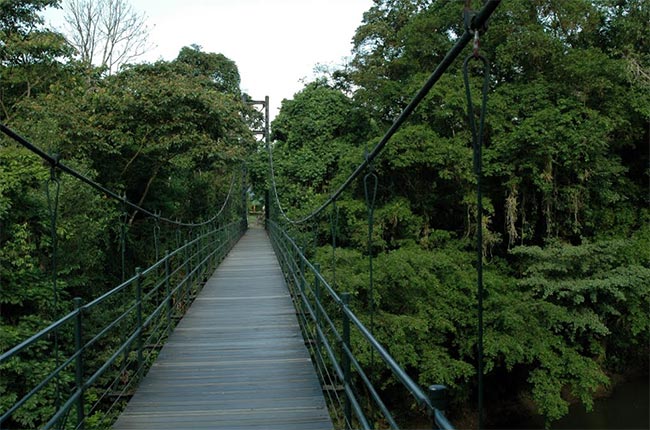 As you walk the trails it is common to find researchers, hard at work in their field of study. It is interesting to stop and ask what they are studying and hear about their incredible research. If lectures are being presented in the evening, guests are welcome to attend too.
Do I need my own guide to visit La Selva?
Many serious bird watchers visit La Selva with an experienced, professional birding guide, to help them find the top species of the area.
Guests of all levels of experience and interest, traveling on their own, can also enjoy La Selva.
There are on staff, local guides available to be booked for half-day, full day birding or wildlife tours.
There are also night tours, history walks, and even boat tours can be arranged.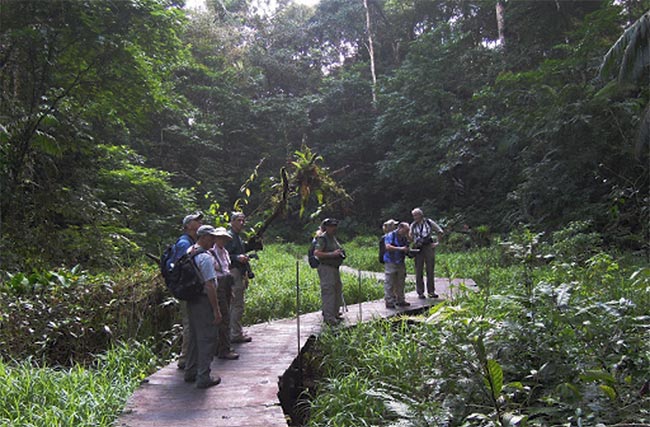 If I want something a bit less rustic, are there other places to stay near La Selva?
Yes, there are several good hotels, all within 20 minutes of La Selva.
Here are our recommendations:
Tirimbina Lodge:
The sustainably managed Tirimbina Lodge borders their private Tirimbina nature reserve – a paradise for bird watchers and nature lovers, and a highly respected site for scientific research.
The lodge and its rainforest reserve straddle the beautiful Sarapiquí River. The lodge area connects to the reserve on the other side of the river by a hanging bridge. This is one of our favorite places to stay.
There are birds and monkeys galore at this hotel.
The air conditioned rooms also provide a nice relief from the hot humid weather.
Selva Verde Lodge:
Selva Verde Lodge has been hosting bird watchers and nature enthusiasts for many years.
They have a lovely location, right along the river.
A network of raised pathways take guests through the rainforest. It's a great place for frogs and snakes, along with birds.
There are a few rooms with a/c but be sure to choose a room away from the road, to avoid noise at night.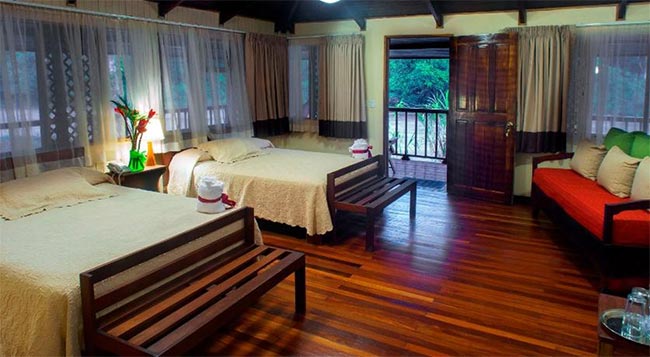 Ara Ambigua Lodge:
Ara Ambigua Lodge (Green Macaw Lodge) is a lovely sanctuary, peaceful, and rich with wildlife and birds The hotel boasts several lakes, making it an ideal location for many species of birds and amphibians.
Guests will even find a swimming pool on site and rooms do have air conditioning.
What other activities are available to me from this area?
Besides birding and nature, guests may want to consider some other interesting ours in the Sarapiqui – Puerto Viejo – Guapiles area.
Cope's Gardens:
Cope's Gardens are a small, private garden, run by the owner. Cope is a local artisan, specializing in drawings and paintings of birds but he has cultivated a beautiful little garden in his home that draws some very interesting wildlife.
It's the best place to see the Honduran White Bats and the Sicklebill Hummingbird.
For a chance to visit with a local person, and enjoy his home, and his art, Cope's Gardens is the best.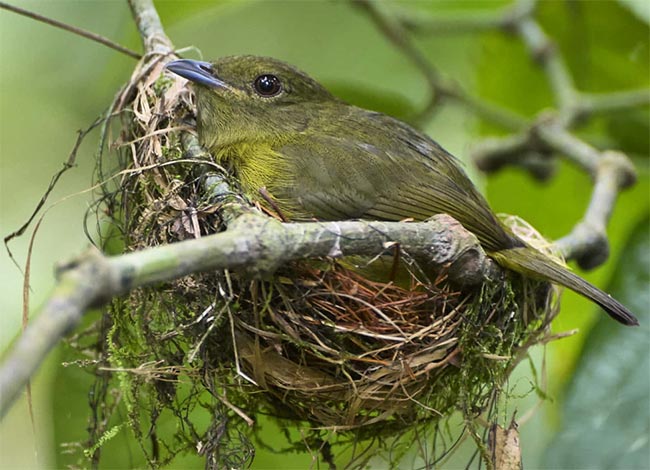 Organic Chocolate Tour:
Costa Rica produces excellent quality chocolate and Tirimbina has its own organic chocolate farm.
Guests can participate in an interesting (and delicious) tour that starts with the Cacao pod, following the process of the production of chocolate and ends with a tasting experience.
Organic Pineapple Plantation Tour:
This fun tour takes visitors into an organic pineapple plantation to see how the plants grow, to see the harvesting process and of course to taste the best and sweetest pineapple in the world.
This is a true working farm, and the tour is an interesting look at the workings of a pineapple plantation.
White Water Rafting or River Floating:
The Sarapiqui River is great because it offers both white water rafting (class II and III) or calm water river floating.
Whether guests are looking for adventure and adrenaline or a relaxing float down a gorgeous tropical river, the Sarapiqui River delivers.
Are you thinking about a visit to La Selva Biological Station on your birding tour to Costa Rica? We'd love to talk to you about it and help you plan the perfect trip. Inquire below to reach us at Costa Rica Focus. Let's talk about your next (or first) Costa Rica trip.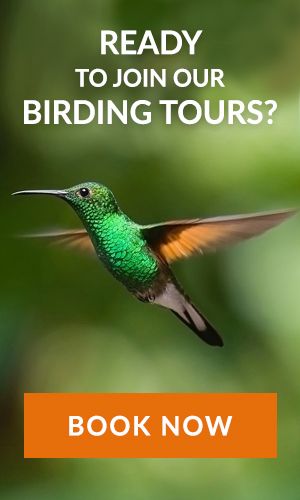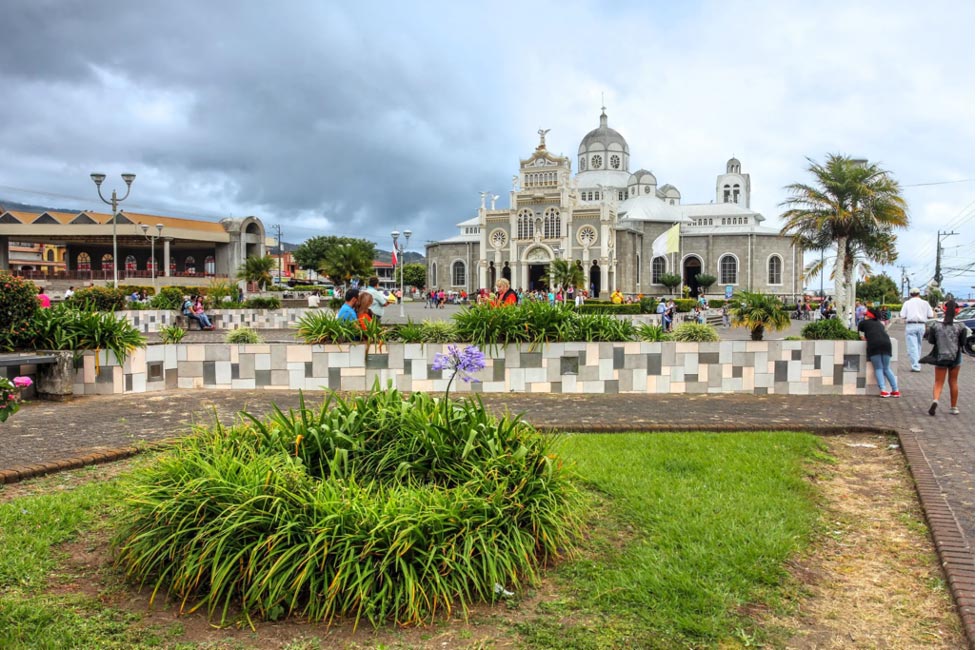 Nestled in the heart of Central America, Costa Rica is a natural wonderland that beckons...
read more
Get a Free Quote for Your Birding Tour