Often overshadowed by the very popular Corcovado National Park, Drake Bay remains an undiscovered gem for serious bird watchers and photographers.
Drake Bay is a simple, remote village surrounded by lush jungle and one of the most biologically diverse places on earth, Corcovado.
While many places in Costa Rica have been developed, Drake Bay remains isolated and almost untouched by serious development.
Drake Bay is located on the north side of the Osa Peninsula. It sits amidst the Pacific Ocean, rivers, mangroves, secondary forest, primary forest, and open fields.
There is such a wide variety of habitats, one could stay and explore this area for a week and still not see everything.
There are 10 districts in the village of Drake and the village of Aguijitas is the area where visitors can find a few restaurants, local shops and bars. Guests really do not have to travel very far from town to find lots of birds and other wildlife.
The beaches are lined with the wild almond trees that attract and nourish the iconic Scarlet Macaws, Drake Bay is a fantastic place to see them.
A wide variety of shore birds come to the beaches, and the surrounding forest beckons many species to the edges, allowing for excellent birding.
Drake Bay is also a great place for pelagic trips (if timed right, visitors are sure to see whales too).
If you are visiting Costa Rica and feeling adventurous, Drake Bay should be part of your trip plan.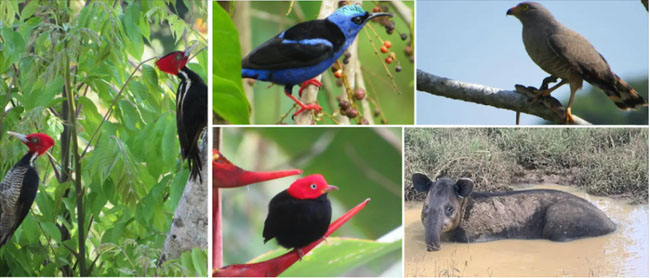 Getting to Drake Bay:
Guests can be picked up in the port town of Sierpe and travel by boat to Drake Bay. The journey is about 90 minutes and takes travelers through the Sierpe River and then through the river mouth and out into the Pacific.
Most lodges provide transport to guests, but if you're staying at a small hotel, there is a water taxi that leaves just before noon most days.
A domestic flight is also possible from San Jose. The flights run daily. They are about 50 minutes and the plane lands directly at the Drake Bay Airport.
It is also possible to drive to Drake Bay. We only recommend driving to experienced guests who have a 4X4 and speak a little Spanish.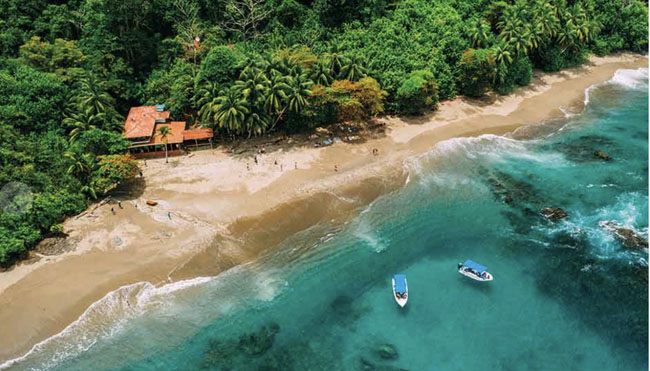 When to visit Drake Bay:
Drake Bay is on the Pacific coast (southwest) so it is affected by the seasons commonly called dry season and rainy season. Many parks and lodges will close during the rainiest time (mid-September through mid-November). Rains during the rainy months are torrential so a visit to Drake Bay is best during the dry or transitional months. The months with the least rain are January – April. May, June, and July are still good, but afternoon showers are expected. August and December are usually very nice, but afternoon showers are normal.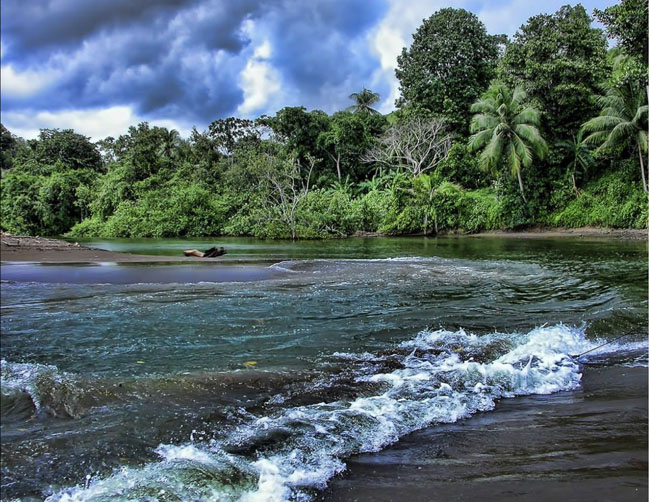 Birding in Drake Bay:
There are many areas to go birding in Drake Bay. Your professional birding guide will know where to take you. We do recommend birding and photography with a professional guide while visiting the area.
Mangrove Birding:
Guests can explore the Drake Bay Mangrove by boat. A Mangrove is a saline woodland with a unique habitat dominated by Mangrove Trees.
A visit to the Mangrove will include river mouths, canals, sandy shores and some open ocean too. The Humedal Nacional Terraba – Sierpe is the largest and best protected Mangroves in Costa Rica. It spans 32,000 hectares.
Some of the top birds to look for are the Yellow Billed Cotinga, Mangrove Hummingbird (endemic to Costa Rica), Common Potoo, Boat Billed Herons, Amazon Kingfisher, and the Short-tailed NightHawk.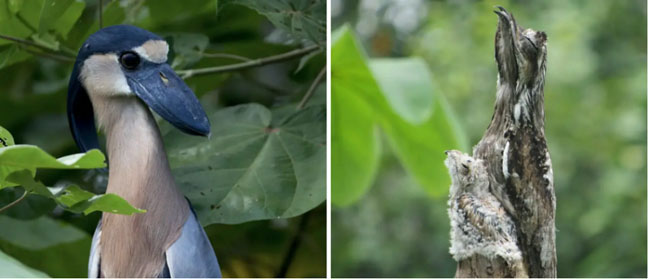 Los Planes Bird Watching Hike:
This is a truly "off the beaten track" experience for birders. These trails border Corcovado National Park, so the chances to see just about anything exists in Los Planes.
Los Planes is a small community about 8 kilometers from Drake Bay. The area is inside the Golfo Dulce Forest Reserve and it's a wonderland for birds and wildlife.
A visit to this area includes rural roads, gardens, open fields, and forest trails. It's best to be prepared for a vigorous hike to visit Los Planes, but the results are worth the effort.
You'll be on the lookout for Blue Crowned Manakins, Scarlet Macaws, Bay Headed Tanagers, Black-cheeked Ant Tanager, Baird's Trogons, Crested Guans and many many more.

Pelagic Birding:
If you are interested in Sea Birds, a pelagic trip from Drake Bay is a must. Guests can take a boat along the shore and then out into the open ocean to search for a wide variety of species of birds plus exceptional marine life.
If you time your trip during whale season, it's almost a guarantee to spot Humpback Whales.
The birds on the watch list are Nazca Boobies, Masked Boobies, Red-footed Boobies, Red-billed Tropicbirds, Magnificent Frigate Birds and more. There are gulls, Shearwaters, and Petrels too.
It's common to spot huge schools of dolphins including Bottle nosed, Spotted, Common and Spinners. False Orcas can be seen, seat turtles, and more.

San Pedrillo Station at Corcovado National Park:
San Pedrillo is the closest ranger station to Drake Bay. Guests can reach this entrance point after a 30 minute boat ride.
There is a beautiful network of trails through primary and secondary forest. With huge trees, dense vegetation, and a chance to explore truly remote tropical rainforests, visitors should not miss Corcovado National Park.
Please note that all visitors must have a guide to enter the park.

Sirena Station at Corcovado National Park:
The journey by boat to Sirena takes about one hour. Sirena is more remote than San Pedrillo but the payoff is the chance for absolutely incredible wildlife opportunities.
This location is arguably the best place for seeing the Tapir, large jungle cats, all four species of monkeys, two species of peccaries, huge crocodiles, and even bull sharks swim up the river beside the station.
Birding is amazing with chances for the Pale-Billed Woodpecker, Red-throated Carara, Black-Bellied Wren, Ruddy-Tailed Flycatcher, Rufous Tailed Jacamar, King Vultures, and the White-Whiskered Puffbird, to name just a few.
Be aware this is a very remote jungle and all visitors are required to enter with a guide.


Where to stay in Drake Bay:
If you are looking for a higher standard hotel we recommend Drake Bay Green Leaf, Casa Corcovado and Aguila de Osa. These are jungle lodges, away from the town of Drake Bay.
Drake Bay Greenleaf:
The spacious and secluded villas will give you the ultimate Costa Rican guest experience. Nestled amongst the rain forest trees, each villa has a private bathroom, queen and king size beds, compact refrigerator, air conditioning, television, handcrafted furniture, comfortable chairs, and a balcony with views of the Pacific Ocean and jungle.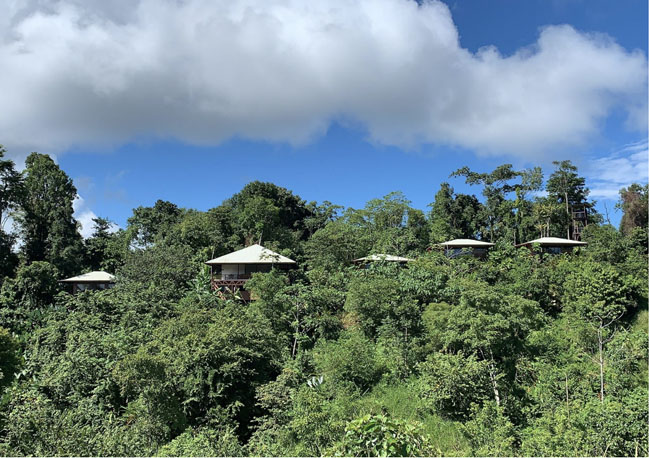 Casa Corcovado:
With a prime location on the edge of Corcovado National Park, offering deluxe accommodations, exciting activities and some of the very best bird watching in the country, Casa Corcovado Lodge is a must for nature lovers and bird watchers.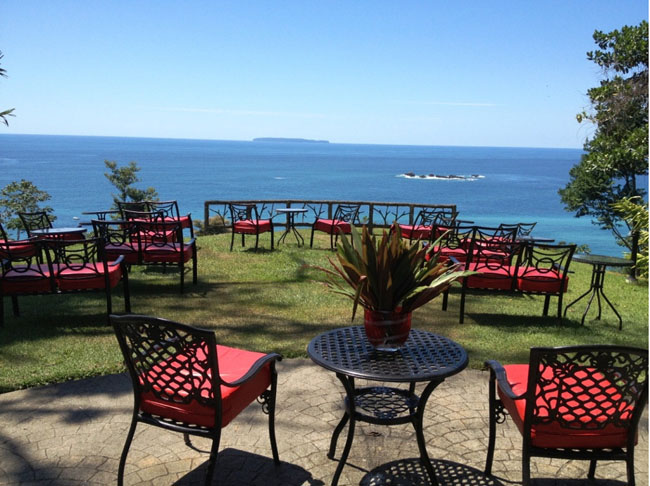 Aguila de Osa:
Nestled amidst the jungle-covered hillsides overlooking the tranquil waters of Drake Bay, Aguila de Osa is an exquisite rainforest and marine adventure hotel. Here you will experience life right on the edge of the Osa.
If you prefer to stay in town, to be able to walk to local restaurants and shops there are some small hotels available too.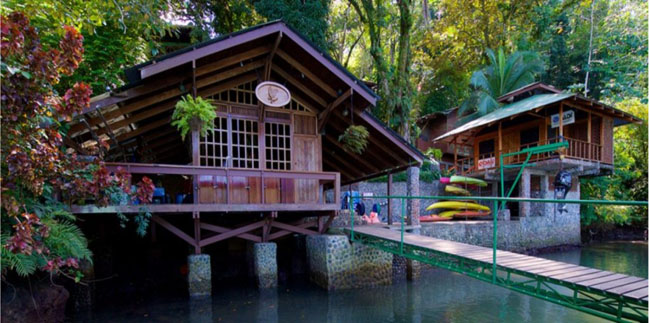 Mohagine Hotel:
Small hostel with good service.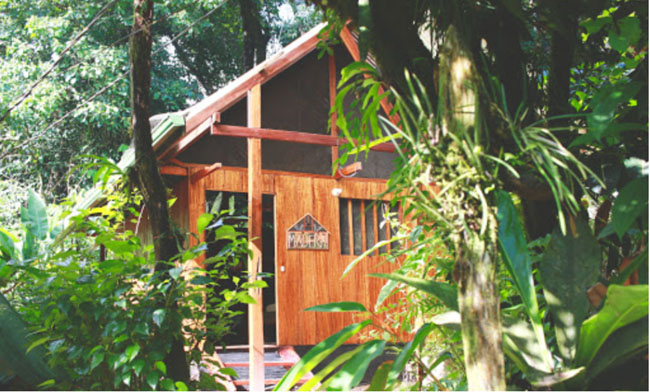 Hotel Jinetes de Osa:
Great value and option for included meals.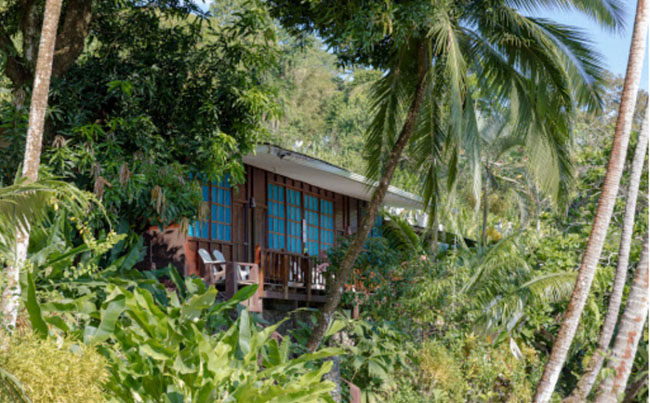 Pirate Cove:
Simple and a good value for the money.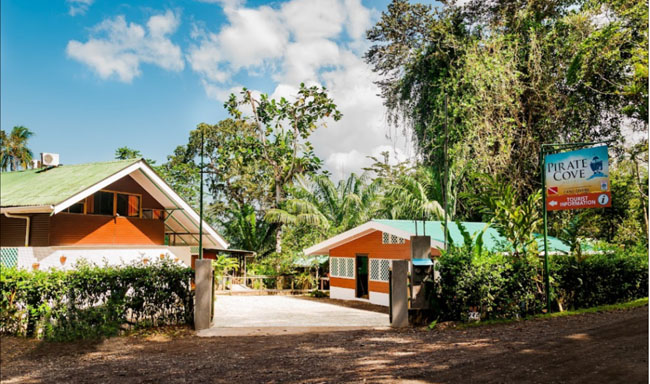 If you are thinking about a trip to Costa Rica for birding or photography, consider including Drake Bay. It is a nature lover's paradise. We'd love to help you plan your trip to Costa Rica, click here to contact us and get started on your perfect vacation.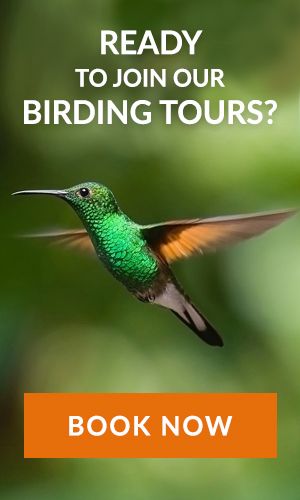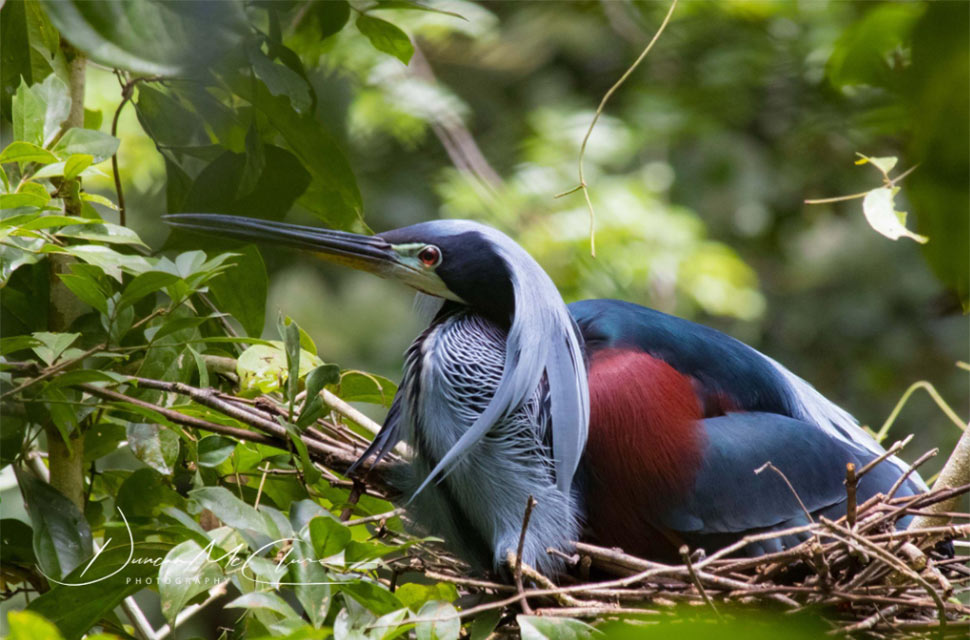 Limon, a province located on Costa Rica's Caribbean coast, offers bird watchers an...
read more
Get a Free Quote for Your Birding Tour