With iconic locations in Costa Rica such as San Gerardo de Dota, Monteverde, Arenal, and the Osa Peninsula, the Bijagua area is often overlooked by birders and photographers. This region is a fantastic hidden gem that should be considered on any extensive bird watching or photography journey to Costa Rica. It's an interesting region, a valley situated between the Miravalles and Tenorio Volcanoes, that is technically a Caribbean Slope location but has the distinct advantage of getting crossover species from the dry forests of Guanacaste. This makes the location a true wonderland. Visitors often are surprised by the species they find in this area. In this blog we'll talk about some of the top places to visit and best lodges for birders and photographers.
Top birding areas near Bijagua de Upala, Costa Rica: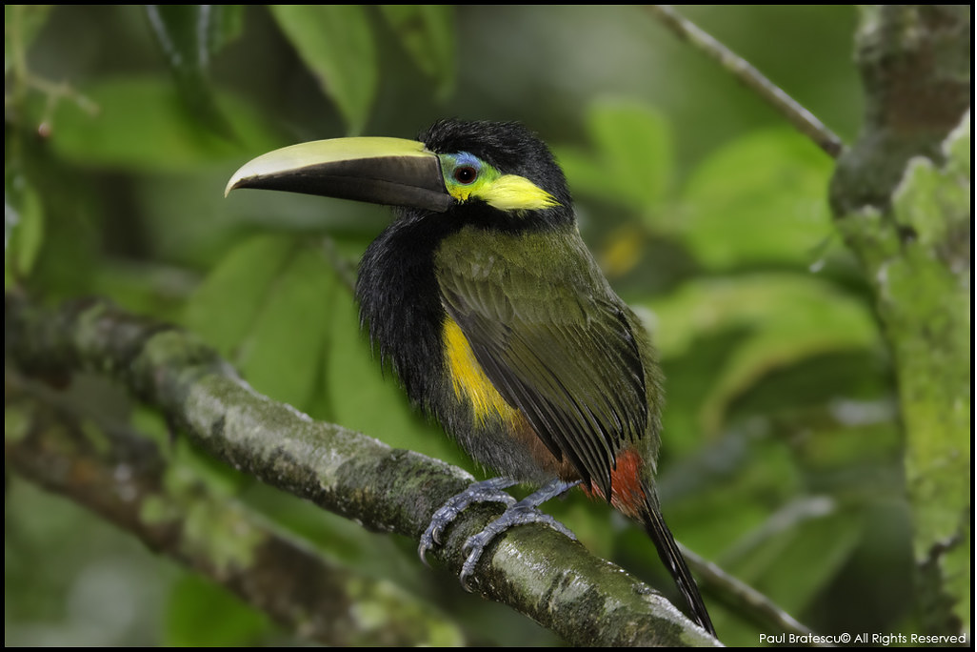 Tapir Valley Reserve:
Tapir Valley Reserve is one of the true hidden gems of Costa Rica. It's just off the beaten path enough that many visitors miss it. About 10 years ago, a group of concerned citizens purchased the land (220 acres), to set up a private reserve. The goal was to protect the birds and wildlife (including a healthy population of Tapirs) from the ever encroaching development in the area. The reserve is a mix of primary and secondary rainforest. Here you will experience some of the best birding in Costa Rica and do so without the influx of general tourists that visit the more popular locations. There are over 8 km of private hiking trails on the property and multiple birdwatching platforms.The reserve has a very nice welcome center, wildlife viewing platforms and spaces to rest and relax during your day in the rainforest.
Tapir Valley Nature Reserve features:
The reception area has clean bathrooms and within the reserve are three observation platforms.
1. The Wetland Viewing Platform allows visitors to see the wetland and also the birds in the foreground. There is a restroom and facilities to make coffee and enjoy a refreshing cold juice or soft drink.
2. The Forest Platform offers stunning views from an elevated location in the rainforest.
3. The Hummingbird Garden Platform: allows visitors to see hummingbirds from an elevated position and also from the hiding place below. There is a restroom on the first floor.
Trails are well maintained and soft and silent underfoot which is a great touch for birders and photographers. Target species at this reserve include:
Tody motmot, Ornate Hawk Eagle, Yellow-eared Toucanet, Lovely Cotinga, Bare-necked Umbrellabird, Yellow- winged Tanager, Keel-billed Motmot, Great curassow, Three wattled bellbird, Dull mantled antbird,, Lattice tailed trogon, Brown Hooded parrot, White collared Manakin, and the Rufous Winged Tanager.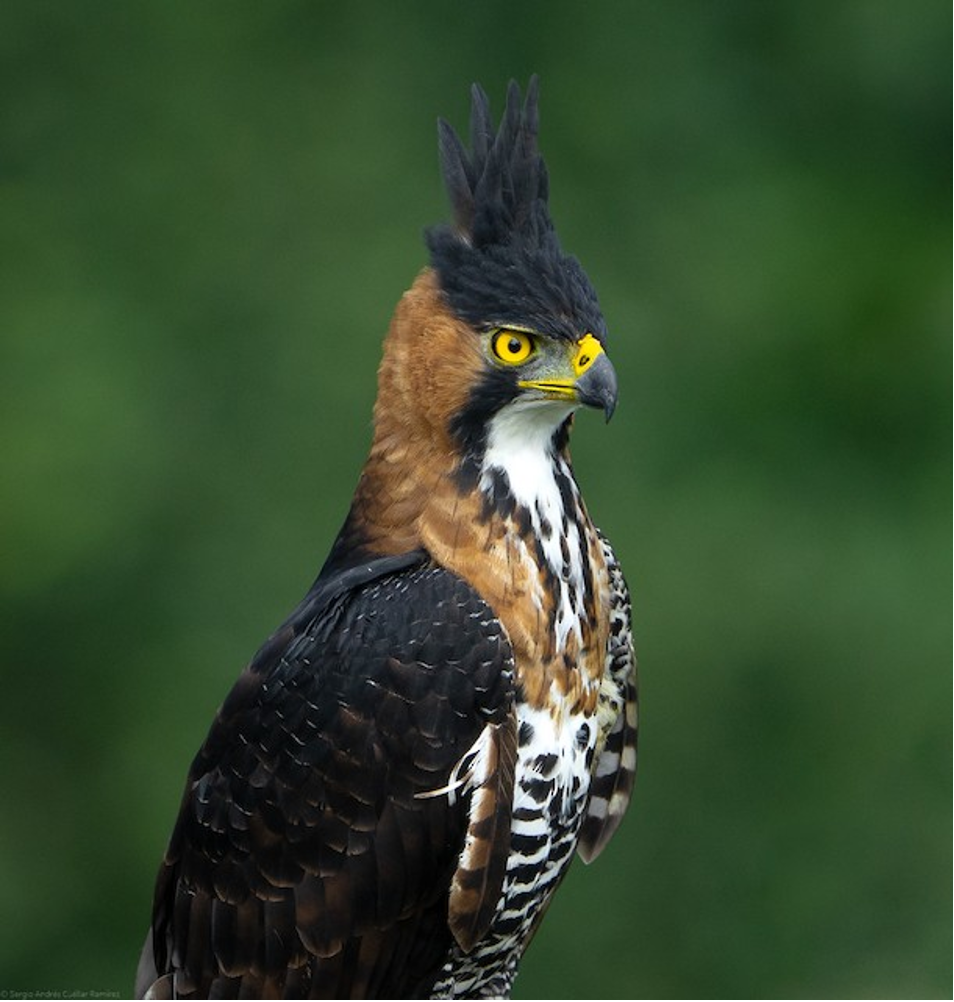 Tenorio National Park / Rio Celeste:
Tenorio National Park was established in 1995. It's a huge park covering 12,000 hectares of forest. The volcano itself establishes the highest peak at 1923 meters above sea level. This park is almost completely covered in dense mature forest. It's a great location for birds and mammals. There are many rivers and springs within the park, this along with the dense forest creates a large habitat that is able to support a very wide variety of animals, birds, reptiles and amphibians. Tenorio still has a healthy population of Tapirs, and big cats.
One of the highlights of Tenorio National Park is the magical Rio Celeste. Rio Celeste is a turquoise blue river that flows through the National Park. The color is natural. It's created from a chemical reaction between sulfur and calcium carbonate. While hiking through the forest, visitors have chances to view the flowing river, gorgeous pools, and even several waterfalls.
For visitors wishing to see Rio Celeste, there is a choice between a one way trail called El Pilon (about 4 kilometers to and from) or a loop trail that starts with El Pilon and continues, and this option is about 8 kilometers. The hiking is intermediate to difficult, with some ups and downs and the trails are often muddy. Be prepared for hiking, not walking, when visiting Tenorio.
Tenorio is a great place to look for the Bare-necked Umbrella Bird, and the Tody and Keel Billed Motmots.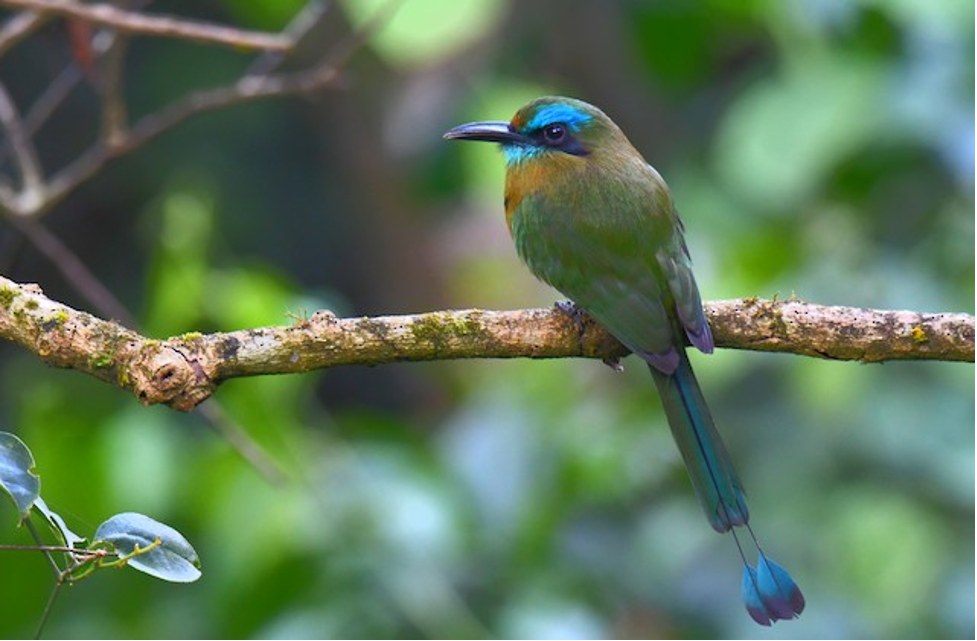 Miravalles Volcano Area:
There are about 10,850 hectares of protected forest in the Miravalles Volcano area. The park was established in 1976 with the name Miravalles Forest Reserve. The reserve is a nice combination of rivers, and primary and secondary forest that range from lowlands to cloud forest. The reserve protects these different ecosystems and habitats, from tropical rainforest in the lower parts of the mountain to cloud forest in higher elevations.
Miravalles Volcano is a beautiful volcano.The eastern and northern sides are lush, green and fully blanketed in thick vegetation, the southern side is covered by a maze of lava trails and shallow canyons, and the western side is secondary growth, low shrubs and bushes. The mountain blocks the abundant clouds that come from the Caribbean side of the country, which makes the north side of the volcano humid, often rainy and keeps the southern side much drier in comparison.
The top altitude of the Miravalles is 2026 meters above sea level. The view from the top is spectacular with vistas to the savannas of Guanacaste, the Gulf of Nicoya and the Tempisque River.
The Miravalles Volcano is not an established National Park so there are no groomed trails. Locals have established a network of trails but they are not regularly maintained. A visit to Miravalles is for visitors looking for an adventurous hike in very natural surroundings. A hike to the top will take about 9 hours. Because this area is so remote, it's often a remarkable place for birds and other wildlife.
Some of the top birds in the reserve are the Great and Little Tinamous, Black-breasted Wood-Quail, Rufous-vented Ground-Cuckoo, Lattice-tailed Trogon and the Keel-billed Motmot.
Where to stay in the Bijagua Area: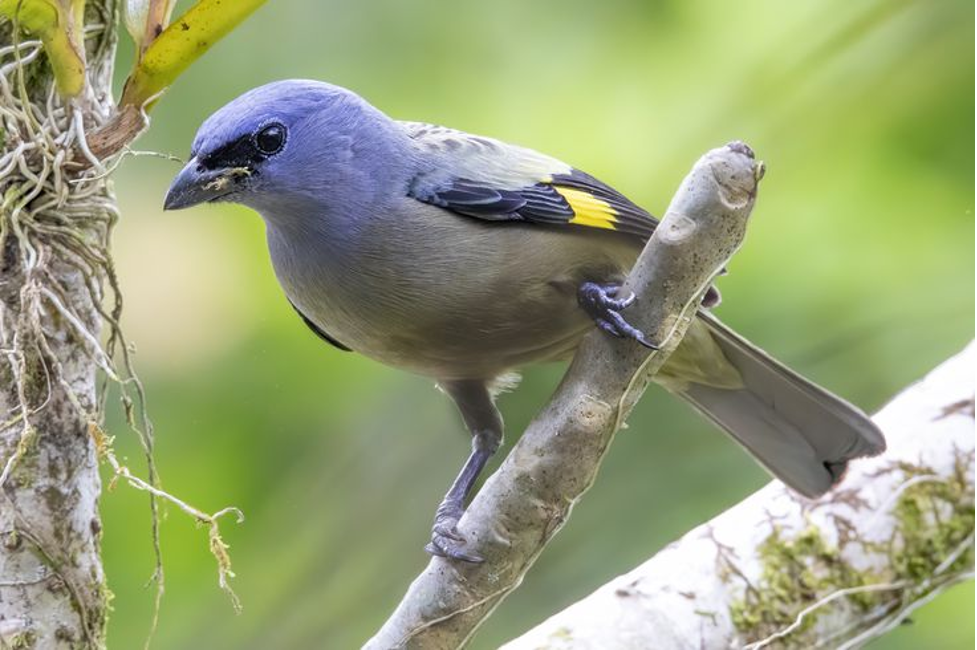 Heliconias Lodge:
Heliconias Lodge is a rustic simple birding lodge with a fantastic location for birders and photographers. The accommodations are clean and comfortable, but the real reason for staying at this lodge is the location. It has fantastic birding in the gardens and trails. There are three different trails for guests to enjoy, beautiful gardens and a hummingbird garden too.
Celeste Mountain Lodge:
Celeste Mountain Lodge is located on a property comprising 3 hectares of open land and 4 hectares of protected primary forest. The private "Celeste Trail" stretches 1.7 km into the primary forest, wildlife is abundant, often offering the opportunity to see monkeys (howlers and capuchins), an extensive list of birds including many toucans, hummingbirds or small parrots but also rarer species, butterflies and mammals. Guests will discover rich vegetation with trees and vines several hundred years old, and a great diversity of plants. All rooms face the southwest with views of the volcanoes, rainforest, or valley below. This is a rustic, simple lodge but one of the very best for bird lovers.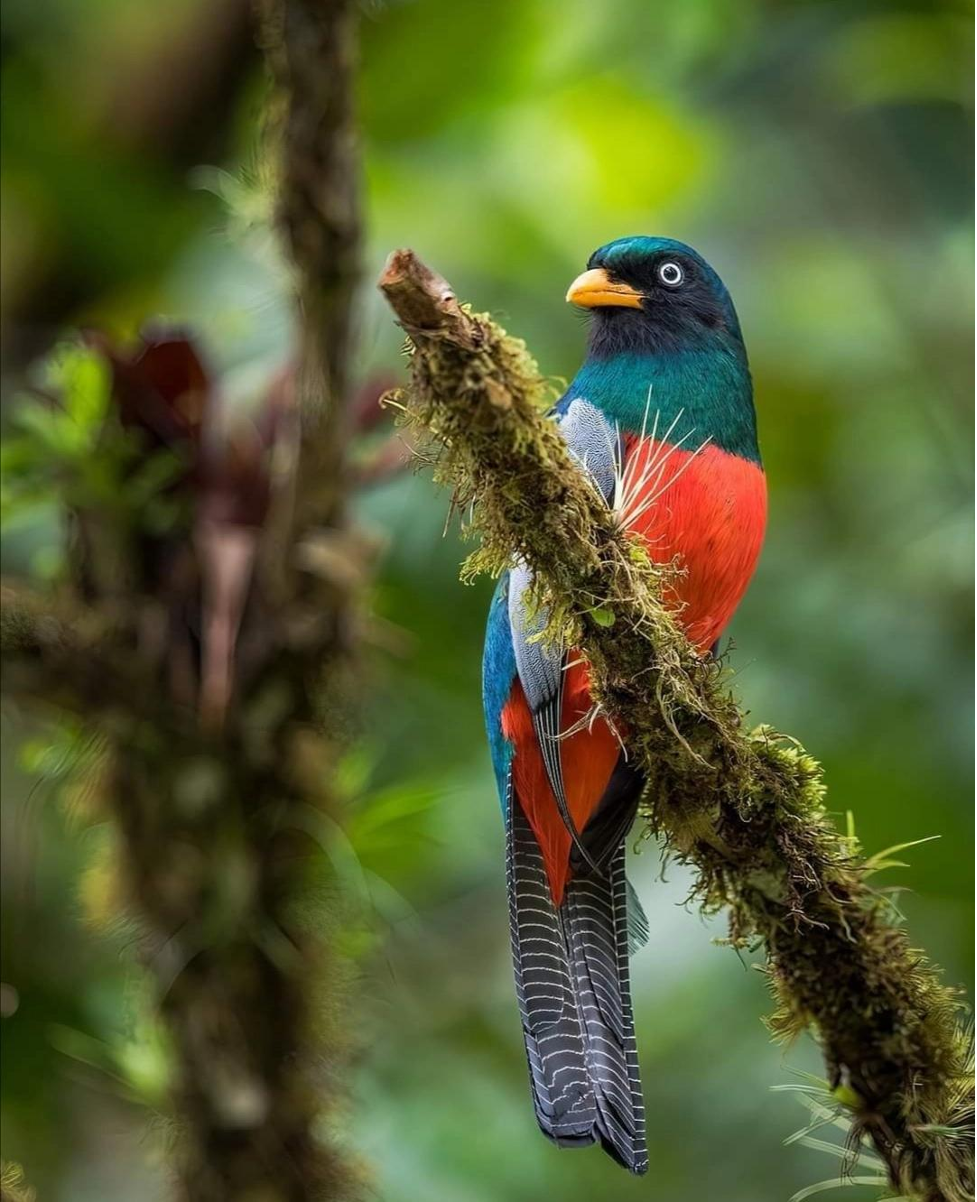 Rio Celeste Hide-away:
Rio Celeste Hideaway Hotel is a luxury boutique hotel surrounded by the natural beauty of the jungles of Costa Rica. Set deep within a secluded rainforest the hotel is true to its name. It sits adjacent to the Tenorio Volcano National Park, home of the surreal Rio Celeste brilliant blue lagoons and breathtaking waterfalls. Offering the perfect combination of comfort and immersion into nature, the resort features 26 individual stylish and spacious bungalows all featuring a private outdoor shower Jacuzzi and terrace allowing guests to relax in privacy amidst the natural tranquility of the rainforest. From hiking one of the properties private trails to nearby rafting or sightseeing options abound ensuring guests become one with nature. Rio Celeste Hideaway offers the perfect blend of hospitality seclusion culture and adventure creating a truly memorable and inspiring Costa Rican experience.
If you are thinking about a trip to Costa Rica for birding or photography, consider including the Bijagua area. It is an "off the beaten track" location that is perfect for bird watchers looking to find the tough species and to enjoy peaceful surroundings.
We'd love to help you plan your trip to Costa Rica, click here to contact us and get started on your perfect vacation.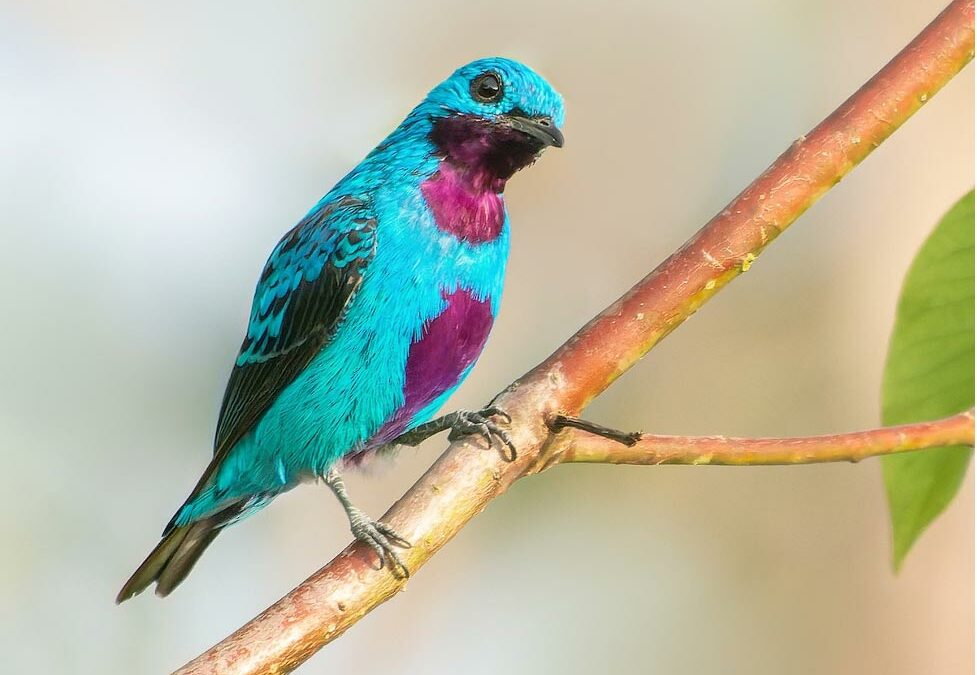 What do we mean by "The Southern Zone" of Costa Rica. That's a good question and...
read more
Get a Free Quote for Your Birding Tour