The Talamanca Highlands (Cordillera Talamanca) is the mountain chain located in Southern Costa Rica. These mountains are home to the highest peaks in the country.
Cerro de la Muerte, in all its majesty stands at 11,500 ft.
The Cordillera Talamanca continues from Costa Rica into Western Panama creating a unique and wondrous habitat for birds and wildlife.
The lush highlands are covered in montane forest and at the highest elevations a treeless paramo.
Most lodges and birding areas lie between 7000-8000 feet so altitude is not an issue for most bird watchers and photographers.
After spending time in the sultry lowlands of the Caribbean and the tropical heat of the Pacific, a visit to the Talamanca Highlands is a wonderful reprieve of cool days and chilly evenings.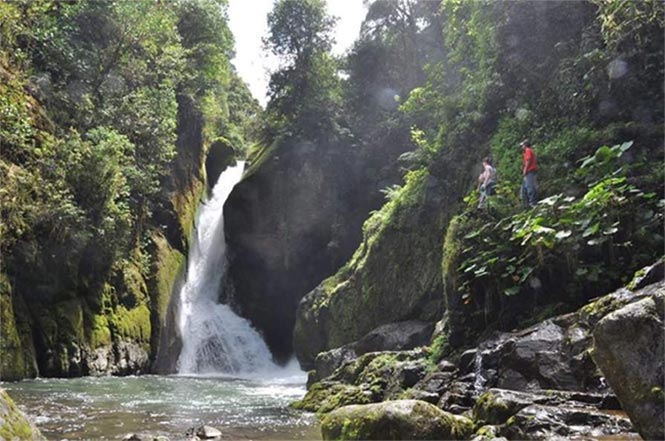 This cool, damp climate has created a haven for air plants, epiphytes, bromeliads, ferns, and towering white oak trees.
Wild avocado trees flourish here as well, bringing in the most reliable populations of Resplendent Quetzals.
That feature alone makes San Gerardo de Dota a must on anyone's birding vacation to Costa Rica.
Some of the top species include: Resplendent Quetzal, Long-Tailed Silky Flycatcher, Flame-throated Warbler, Fiery Throated Hummingbird, Yellow-winged Vireo, White-Throated Mountain Gem, Scintillant Hummingbird, and the American Dipper.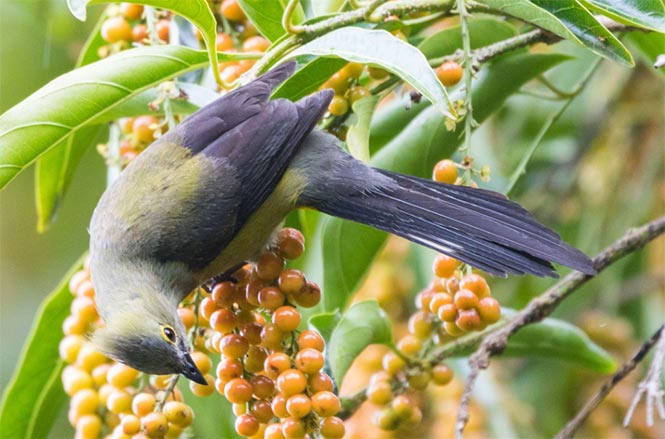 San Gerardo de Dota is the most popular area in Talamanca for birding. There is a great selection of hotels and lodges, and the bird watching is fantastic everywhere. There are hidden gems in the area as well and in this article we'll look at the different areas, places to stay, and tips for a successful birding and photography visit to the area.
Top areas to visit in the Talamanca Mountains
San Gerardo de Dota
San Gerardo de Dota is a small town deep in the valley of the Talamanca Mountains.
It is surrounded by dense, gorgeous forest and gifted with a clear mountain stream running through the middle of the region.
This is Quetzal country. The private reserve at Hotel Savegre is a haven for birders and photographers hoping to catch a look or a photo of this fantastic bird.
Hummingbird lovers will be on the lookout for the smallest hummingbird in the country, the Scintillant Hummingbird.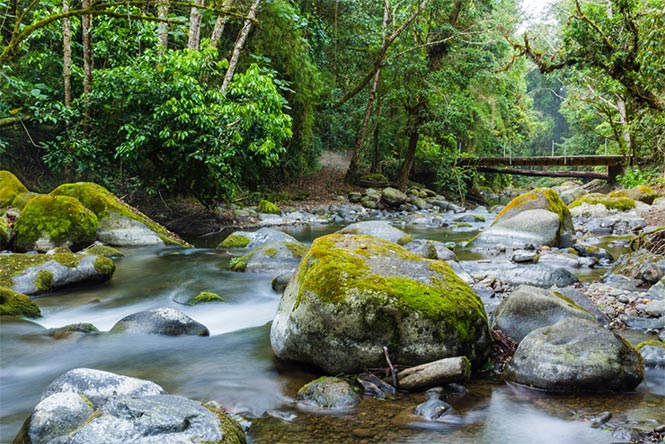 Casa Tangara Dowii
Tangara Dowii is a small cloud forest reserve located at 7000 ft. that buffers Tapanti and Los Quetzales National Park.
It's unique location makes it an interesting spot to look for some very specific bird species.
Explore the gardens and trails and be on the lookout for one of the most wanted birds in the country, the Buffy Crowned Wood Partridge. This is a very difficult bird to find in Costa Rica and this location is the most reliable.
There are over 195 species recorded here and the trails are well maintained and easy to navigate.
Los Quetzales National Park
This lovely National Park extends to over 4000 hectares of beautiful forest consisting of giant white oaks, orchids, bromeliads, ferns and epiphytes.
There are 3 different types of forest within the borders of this park and 14 separate ecosystems.
It's pure paradise for birders, photographers and nature lovers.
Along with the Resplendent Quetzal, visitors can see many species of hummingbirds, tanagers, and trogons.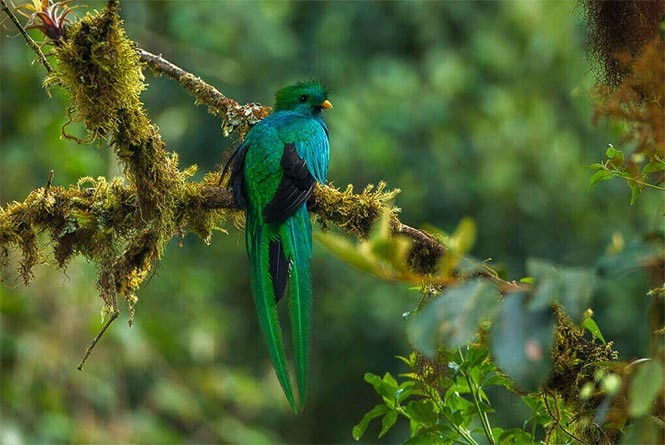 Cerro Buenavista Towers
Usually just referred to as "the towers" this spot is well known amongst birders in Costa Rica as THE spot to find the paramo species.
The towers are just a pull off, from the main road, but an hour or two here can produce species you won't see anywhere else in the country.
Top targets are: Volcano Hummingbird, Black-billed Nightingale Thrush, Volcano Junco, Large Footed Finch, Peg Billed Finch, Slaty Flowerpiercer, Timberline Wren and the Sooty Thrush.
Bosque del Tolomuco
Bosque del Tolomuco is a 22 hectare, private reserve at about 5500 feet. This slight drop in elevation from San Gerardo de Dota produces an opportunity for many different bird species than what you would see at the higher elevations.
This is a top spot for Barbets, tanagers and the lovely Snowy-Bellied Hummingbird and the Green Crowned Brilliant.
Batsu Gardens
These gorgeous gardens and private trails are a must visit in the area.
The name Batsú comes from Bri-Bri, a language spoken by the indigenous people of the Talamanca mountain range.
Batsú means small bird, and is used especially for hummingbirds.
The owners of Batsu have created a natural space that combines all the ingredients needed to provide a site where guests can comfortably observe and photograph birds, adding new species to the life list.
There are comfortable facilities, protection from rain and sun, and an opportunity to get great photographs at the feeders.
La Georgina Hummingbird Feeders
As you climb the high peaks of the Talamanca Mountains plan to stop at the very local La Georgina restaurant to check out the feeders and gardens.
This is a great place to recharge with a steaming cup of organic Costa Rica coffee and a sweet local treat.
Don't take your eyes off the feeders! This is a fantastic stop for hummingbirds and a wide variety of highland species.
Target list: Fiery-throated Hummingbird, Magnificent Hummingbird, Slaty Flowerpiercer, Large Footed Finch, Zeledonia, and many more.
Top Lodges for birders and photographers
Hotel Savegre
Hotel Savegre is a lovely family owned mountain lodge set within its own private reserve within the Talamanca Mountain Range.
On one side of the lodge, you will find a cool mountain stream, rich with local trout, on the other the White Oak mountains and a series of forest trails that are wonderful for hiking, birding, and photography.
The 1000 acre private reserve provides the perfect habitat for an amazing array of wildlife.
Savegre is an absolute bird watching paradise.
There are 82 endemic species only found in this area of Costa Rica and Panama.
This is the top spot for Quetzal too.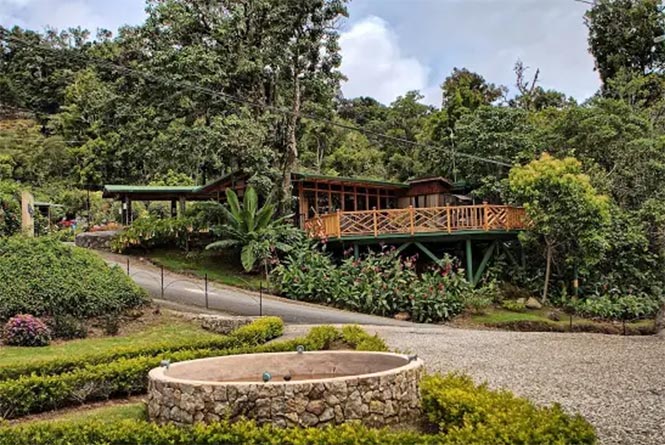 Suenos del Bosque
Sueños del Bosque located in San Gerardo de Dota area of Costa Rica.
The Lodge has several trout ponds on the property, as well as many fruit trees, apples, plums, and avocados.
Around the lodge guests will find towering oak trees, and the wild Avocado trees, the favorite food of the amazing Resplendent Quetzal.
Spectacular waterfalls are within easy access by hiking or horseback.
Surround yourself in the beauty of this cloud forest paradise.
This is rural Costa Rica at its best.
Quetzal Paradise Lodge
Quetzal Paradise Lodge features extensive gardens, rustic, wooden bungalows and a fantastic terrace with views of the cloud forest.
It is located just 3 km from Los Quetzales National Park.
The bungalows offer basic but comfortable furnishings, coffee maker, wardrobe and a private bathroom with shower.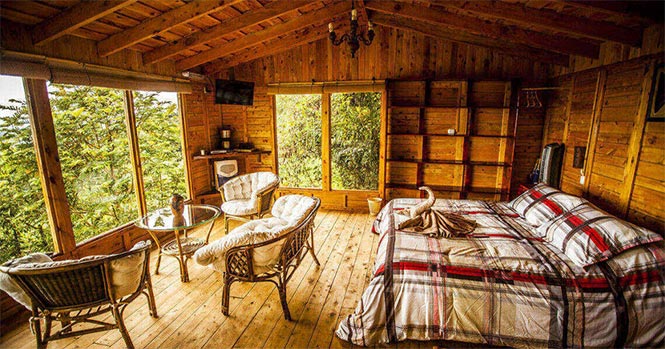 Tolomuco Lodge
A peaceful retreat located in the heart of the Talamanca Mountains in the Southern Pacific region of Costa Rica.
The lodge is surrounded by gardens and natural habitat where birds can be seen all day long.
The unique location allows for a large variety of species as highland and foothill birds come to the gardens and surrounding forest.
Come and visit, relax by the pool, read in the gardens, sit by the fireplace on cool evenings and enjoy a few of the wonderful sights and sounds that surround you.
Suria Lodge
Suria Lodge offers comfortable, rustic rooms in a gorgeous quiet setting in the peaceful town of San Gerardo de Dota.
This lovely lodge is surrounded by cloud forest making it a fantastic location for bird watchers and photographers.
The wooden cabin-style rooms are cozy and welcoming.
Each room has a private bath, hot water, and a portable heater for the chilly evenings.
Are you thinking about a birding or photography trip to Costa Rica? If you are, you should include the Talamanca Highlands in your trip plan. It's a MUST VISIT for birders and photographers.
If you'd like to talk to one of our specialists about your trip to Costa Rica, just fill in the form below and we'll be in touch right away.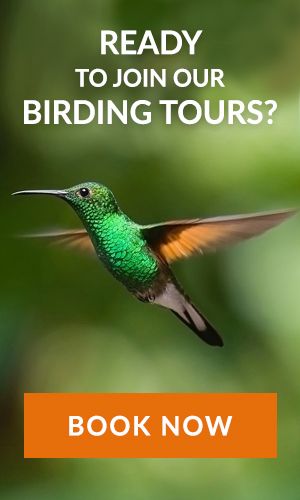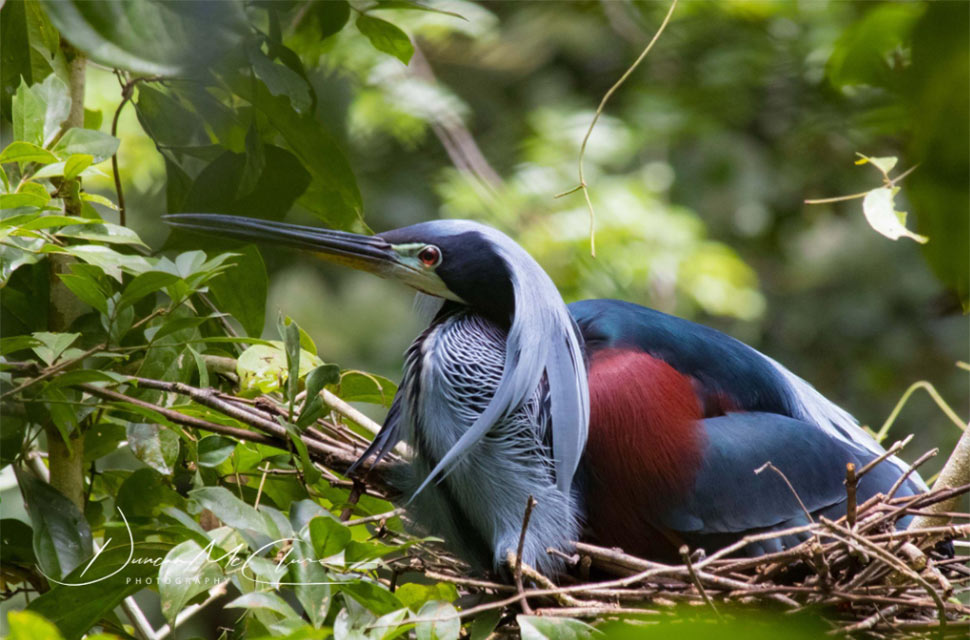 Limon, a province located on Costa Rica's Caribbean coast, offers bird watchers an...
read more
Get a Free Quote for Your Birding Tour