What do we mean by "The Southern Zone" of Costa Rica. That's a good question and depending who you ask, you might get several different answers. Technically, the Southern Zone is the Southern Pacific of Costa Rica, including the Osa Peninsula. Even the Talamanca Highlands are part of the Southern Zone.
Since we have delved into the Talamancas and the Osa on other blogs, this article is going to focus on the Southern Zone except the Osa Peninsula and Talamanca Mountains.
This region of Costa Rica is so remarkable, and so fantastic for bird watching and photography that we like to talk about it separate from those two very popular destinations.
We'll be looking at the regions south of the Talamanca Mountains and northwest to Dominical.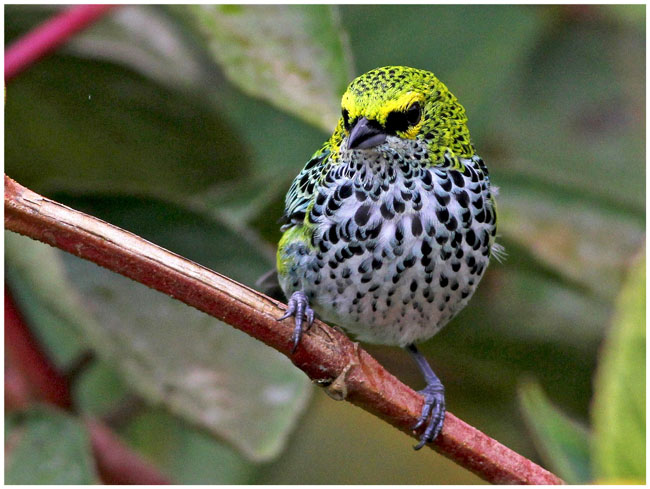 Top Locations for Birders and Photographers:
1- San Isidro de General (Perez Zeledon)
San Isidro de General is a typical Costa Rican town. The town is surrounded by coffee plantations and sugar cane farms. Life in this smallish town is very typical for the Costa Rica of years past. The area mostly sees visitors on their way to climb Chirripo or heading south to the beautiful Pacific beaches.
For birders and photographers, though, it's a gem. The valley is warm and pleasant and guests can explore the farm areas for many species that favor open areas or climb in elevation to Las Quebradas Biological Center to get mid-elevation species. This center is about 750 Hectares and features hiking trails and a butterfly garden. The Quebradas River runs through the reserve creating a watershed that attracts birds and wildlife.
Visitors should also consider a visit to Los Cusingos, the former homestead of famed biologist and our favorite naturalist, Alexander Skutch. Dr. Skutch settled in this area in 1941. He was a Naturalist, Biologist, Botanist, and a lover of the natural world. His contributions to conservation and ecology in Costa Rica are unsurpassed. Visiting his humble homestead, walking the same trails he walked, through the forest along the river is a special experience. Guests can spot the Turquoise Cotinga, Speckled Tanager, Red-Crowned Woodpecker, and the Fiery-Billed Aracari, just to name a few species.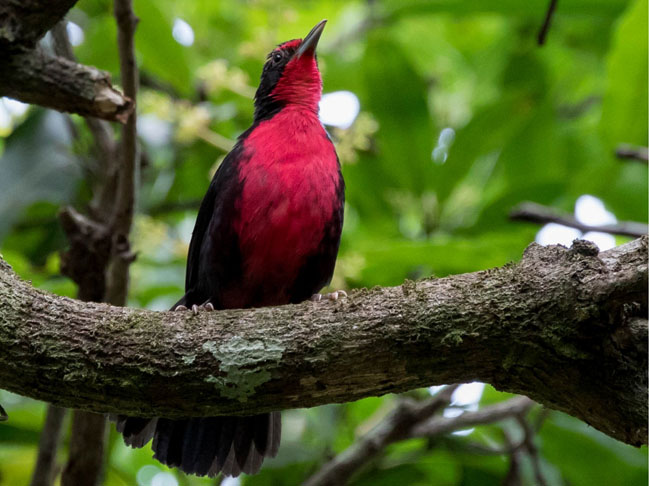 2- Buenos Aires
On the grounds of a Del Monte Pineapple plantation there lies a small patch of forest that is one of the best places in Costa Rica to spot some very elusive birds.
In one location guests can get a look at the incredible Rosy Thrush Tanager, Black Tailed Flycatcher, and if you're extremely lucky the Pheasant Cuckoo.
These are 5 star birds, maybe 6 stars! It's best to visit this spot with a private guide, it's very tricky to find, but it will allow birders and photographers the opportunity to see some of the toughest birds in the country.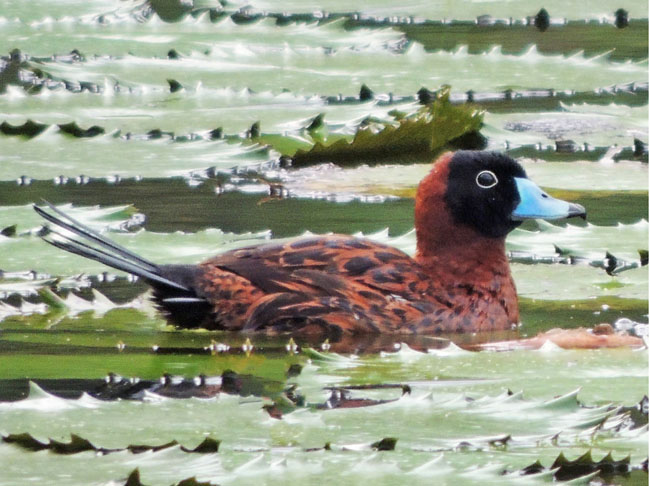 3- San Vito
San Vito is one of the last stops before hitting the Panamanian border. It's just 6 miles (10 kms) from San Vito to Panama. The town is a small typical Costa Rican site. Since agriculture is the main industry, not tourism, the town remains very authentic to Costa Rican culture. At an elevation of 3280 feet, the climate and diverse habitat makes it a spectacular place for birding.
The top spots for birding include Las Cruces Biological Station and Wilson Botanical Garden, Finca Cantaros Private Nature Reserve, La Gamba Road, Rio Negro, and the San Joaquin Wetlands.
Las Cruces and Wilson Botanical Gardens:
There are more than 400 different species seen here at Las Cruces and Wilson. Along with the lush gardens (one of the largest collections of Palms in the world), the Rio Java Forest Trail, and the Canopy Tower birders can spend several days at this location and still not see everything there is to see.
Finca Cantaros:
This beautiful location combines gorgeous gardens, secondary forest, and a large lake to create a fantastic spot for birders and bird photographers. This is a private site so reservations are required. It's definitely worth your time to experience this prolific location. This is one of the only reliable places to find the Masked Duck in Costa Rica.
La Gamba Road:
South of San Vito is the famous La Gamba Road. The road cuts through open grassland at sea level making for an interesting morning of birding. It's best to start early, as this area gets very warm in the afternoon and bird activity slows down.
It's the best place to find most of the species of Seed Eaters (especially the Ruddy Breasted and Slate Colored ). The Rusty-Margin Flycatcher is found here, the Red-rumped Woodpecker, Red-Breasted Blackbird and the Fork-Tailed Flycatchers can also be found.
Rio Negro:
East of San Vito is the town of Sabalito where visitors can find Rio Negro. This is a secondary growth forest that offers a nice flat trail that is easy to navigate.
This area is one of the only reliable places to find the Lance-Tailed Manakin (a very difficult bird) between January and March. This is also a good location for the Bi-Colored Antbird, Red-Crowned Ant Tanager, and the Plain Antvireo.
The San Joaquin Wetlands:
This is an interesting area near the San Vito Airstrip. We recommend a spotting scope as access is not the best but it's a wonderful place to spot the Masked Yellowthroat, Masked Duck, and Ruddy-breasted Seedeater.
4- Piedras Blancas National Park
Piedras Blanca National Park encompasses almost 35,000 acres of land in the southern part of the Puntarenas Province.
This park connects to Corcovado National Park, creating a very important wildlife corridor. The entrance to the park is in the town of La Gamba.
The park provides habitat for over 300 species of birds, 96 mammals (including Jaguars and Pumas), 42 species of reptiles, 37 amphibians and countless insects.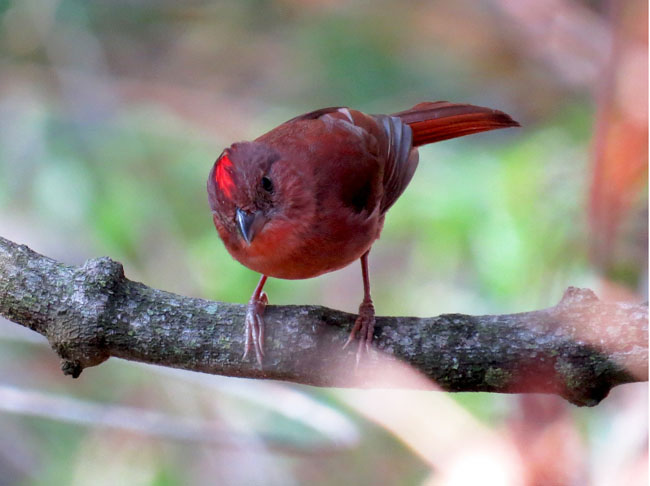 5- Golfito National Wildlife Refuge
Bring your rain gear. Golfito National Wildlife Refuge is one of the wettest places in the world. The refuge covers almost 7000 acres of protected rainforest. The abundance of rainfall has created a lush gorgeous habitat for birds and wildlife.
The elusive Three Wattled Bell Bird has been spotted here, many Toucans, hummingbirds; over 300 species of birds are registered in this refuge.
This is a great place for monkeys, all four species can be seen. (Spider, Squirrel, Howlers, White-face Capuchin).
The views from the top of the refuge are breathtaking.
6- Uvita and Ojochal
This area is well known for its beautiful beaches but birding it's also great for birding and bird photography. There are several great places to visit including Oro Verde Reserve, Esquipulas, Marino Ballena National Park, and Rancho la Merced.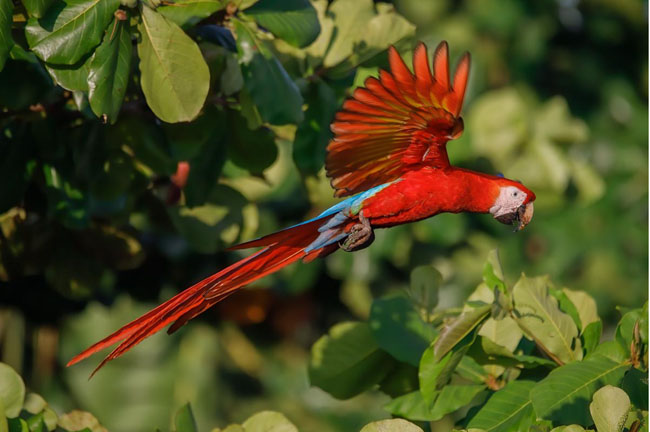 Oro Verde Reserve:
Just a few miles from Uvita is a rough dirt road (4WD required) that takes visitors up a hill to a private reserve. The property is family owned and has been for more than 30 years. The property is 155 hectares of rainforest and a wonderful place to spot many Southern Zone species. The owner can call the Streak-Chested Antpitta and it's a great spot Costa Rican Swift.
Esquipulas:
Esquipulas is a small country town nestled in the foothills of the Central Pacific, at approx. 380 meters above sea level and with an excellent number of endemic species found only in the Southeast of Costa Rica and Western Panama. Visitors have a good chance to see the White-Crested Coquette, Turquoise Cotinga, Baird's Trogon and much more.
Marino Ballena National Park:
Commonly known as the "Whale's Tale" this National Park is one of the most fascinating in Costa Rica. During low tide guests can walk to the end of the Whale's Tale and look back to see the panoramic view of the lush forest meeting the golden sands and the blue Pacific waters.
Whales can be seen off shore during the right time of year. This park is also great for shore birds along the sand and tanagers, Macaws, woodpeckers, and toucans in the forest trails.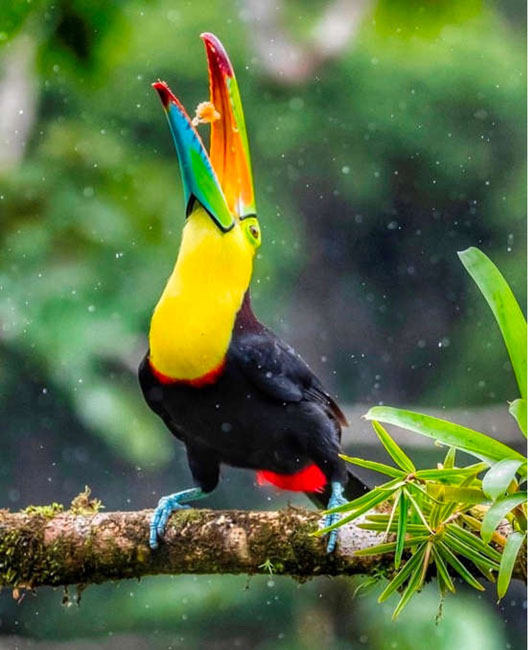 Rancho la Merced:
Rancho La Merced is a small wildlife refuge that is home to over 300 species of birds.
The owners have made it their mission to protect their family property to create a habitat for birds and wildlife.
Visitors can enjoy trails through different habitats that include secondary forest, primary forest, mangroves and fields.
Where to stay:
1- Talari Lodge
Talari Mountain Lodge is the perfect rustic retreat for the bird watcher, nature lover and those seeking a peaceful sanctuary. The land plays host to over 222 species of birds. It is nestled within the beautiful El General Valley next to the mighty Chirripo River.
2- La Cruces Biological Station
The Las Cruces Biological station is a mid-elevation site, and protects more than 300 hectares of Premontane Wet Forest habitat, 200 hectares are primary forest.
The topography is rugged and elevation ranges from 1000-1400 m, which allows for high diversity of flora and fauna – including an estimated 2,000 species of plants, more than 400 birds and 113 mammal species.
The station is also home to the Wilson Botanical Garden – the most famous botanical garden in Central America.
The garden features beautifully diverse plantings of tropical and subtropical ornamental plants, representatives of unusual plant families, and rare and endangered plants from Costa Rica and elsewhere.
The garden also boasts the second largest collection of palms in the world. Particularly well represented groups include ferns, aroids, bromeliads, gingers, heliconias, marantas, and of course palms.
The lodge is rustic and simple but comfortable. There is hot water and private bathrooms for each room as well as ceiling fans.
3- Esquinas Lodge
Hidden in the jungle of remote Piedras Blancas National Park in the southern zone of Costa Rica, Esquinas Rainforest Lodge lies surrounded by untouched wilderness.
It is a hot spot for birdwatchers and nature lovers wishing to experience the sounds and sights of a tropical rainforest in a tranquil, undisturbed atmosphere.
The 37-acre private reserve and the adjoining forest of Piedras Blancas National Park attract over 300 species of birds, almost 100 species of mammals and many amphibians and reptiles.
By planting thousands of trees in nearby La Gamba, the lodge has been certified as 100% carbon-neutral. Esquinas is a leader in sustainability and has been awarded a Certificate of Sustainable Tourism from the Costa Rican Tourism Board.
4- Cristal Ballena
The beautiful 3.5-star boutique Hotel Cristal Ballena is located near the City of Uvita and the 'Marino Ballena' National Park on the South Pacific Coast of Costa Rica, embedded on a hill between the Pacific Ocean and rainforest-covered mountains.
This unique position allows breathtaking ocean views while a cooling breeze is coming from the mountains. The sunsets are simply magnificent. The surrounding forest and trails are fantastic for birding.
If you are thinking about a trip to Costa Rica for birding or photography, consider including The Southern Zone. It is an "off the beaten track" location that is perfect for bird watchers looking to find the tough species and to enjoy peaceful surroundings.
We'd love to help you plan your trip to Costa Rica, click here to contact us and get started on your perfect vacation.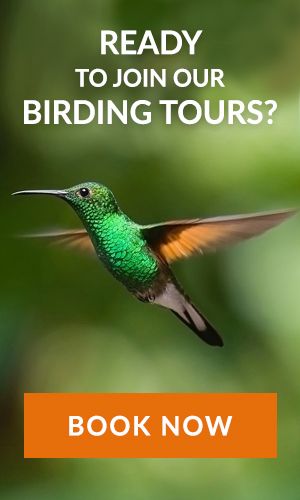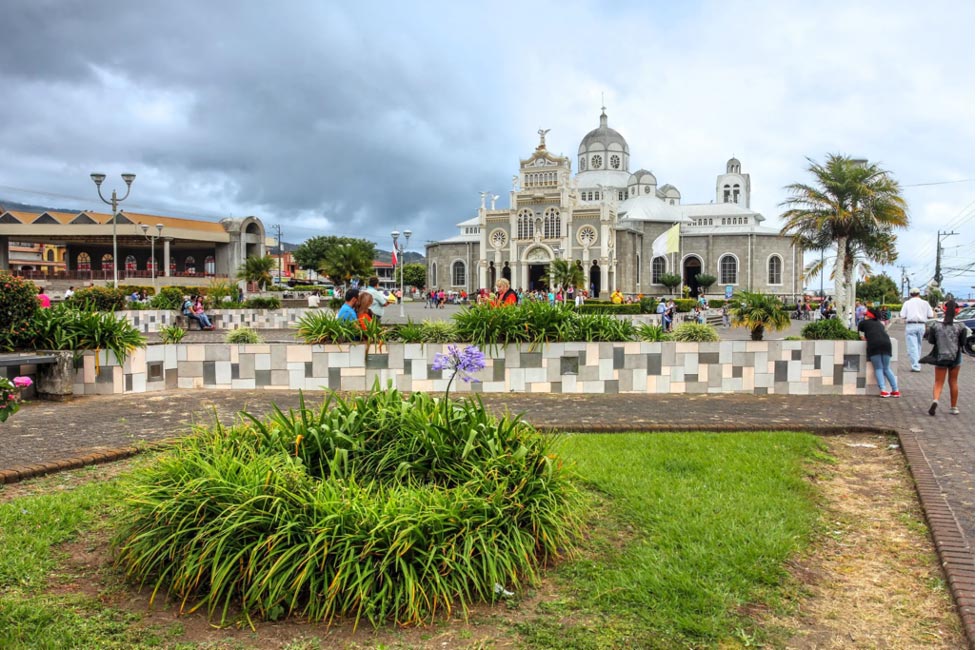 Nestled in the heart of Central America, Costa Rica is a natural wonderland that beckons...
read more
Get a Free Quote for Your Birding Tour