The Galapagos Islands are a small archipelago in the easter Pacific Ocean.
They lie 600 miles off the western coast of Ecuador and are part of the country of Ecuador.
The Galapagos have been described as one of the most unique and biologically important areas on earth.
They were declared a UNESCO World Heritage Site in 2001.
There are 19 islands, surrounded by marine reserves, all are a living museum showcasing evolution and extremely interesting flora and fauna.
The Galapagos became the living classroom for Charles Darwin, who first visited the islands in 1835 during his famous sailing adventure as the ship's naturalist on the H.M.S. Beagle.
It was his studies of the three species of Galapagos Mockingbirds, the thirteen species of Galapagos Finches, and the giant tortoises that sparked Darwin's ideas that later became his ground-breaking book On the Origin of the Species.
This book forever linked Darwin to the Galapagos, the theory of natural selection and evolution.
As scientists and naturalists read Darwin's book, the Galapagos gained appeal as a "must see" destination of the world.
Today, these magnificent islands draw bird watchers, naturalists and photographers from all over the world.
Everyone arrives hoping to see some of the rarest species of flora and fauna on our planet.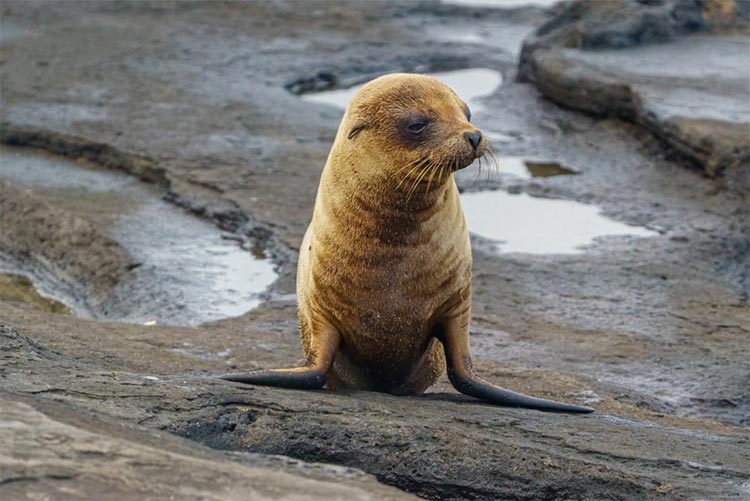 One of our top birding Guides, Rudy Zamora, has had the opportunity to travel and bird watch extensively in the Galapagos.
In this article, we interview him and ask him for his impressions of what makes the Galapagos such a fascinating choice for bird watchers and photographers.
Q: Why are the Galapagos considered a "must see" spot for birders and Photographers?
A: The archipelago of the Galapagos is one of the most marvelous places in the world. Most of the species of birds, fish, reptiles and plants are endemic, in other words, you can't find them anywhere else in the world.  For bird watchers, looking to round-out their world list a visit to Galapagos will produce all new species.  For nature lovers, it is an amazing experience to be able to see so much wildlife up close.  The animals have been protected from development so they have little fear of humans.  There are few places in the world where guests can really get up close to different birds and animals.  For photographers not only are the species so rare, but with Galapagos's location on the equator, sunlight is good almost all the time, creating a great backdrop for superb photos.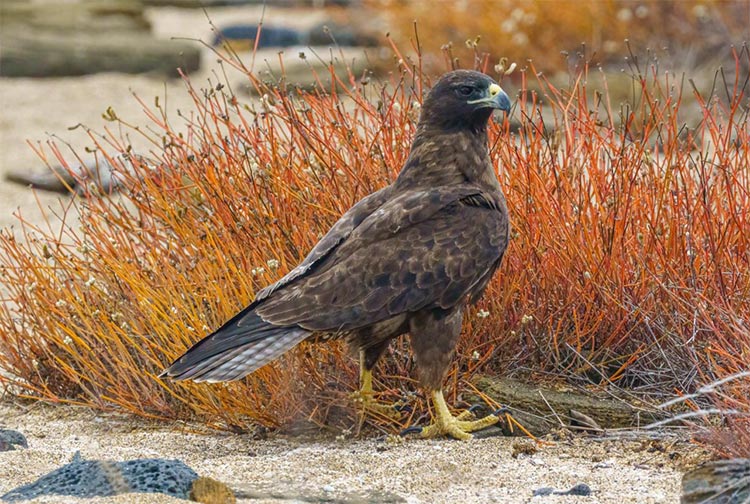 Q. What should bird watchers know about birding in Galapagos?
A: There is not a great diversity of species like they'll find on the mainland of Ecuador (which has an intense variety of birds over 1600 species). The targets on Galapagos will be Darwin Finches (13 species), the endemic cuckoos, flycatchers, doves, mockingbirds, and of course, the penguins, flamingoes, albatross, frigatebirds, cormorants, gulls, herons, shearwaters, and storm-petrels. Everyone wants to see the 5 species of boobies too. The highlight being the beautiful Blue-Footed Boobie.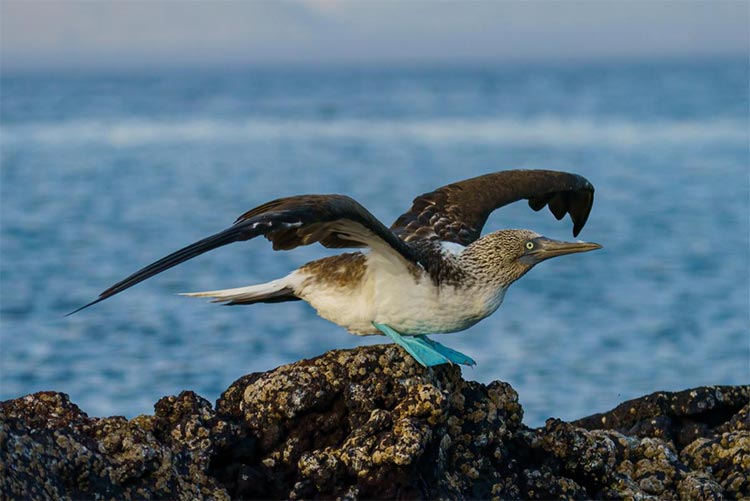 Q: What are your favorite memories and experiences while birding in Galapagos?
A: As an avid birder and naturalist, the thing that impressed me the most was how tame the birds are and how easy it is to spot them because of the type of vegetation on the islands. With most of my time spent birding in the dense tropical rainforests of Costa Rica, searching for birds in the canopy and dark, lush vegetation, finding birds in Galapagos is pretty easy. It's truly an unforgettable experience, a living laboratory of evolution, a true joy for nature lovers.
I was also so impressed by the way the Galapagos National Park Authority manages the visitation of the islands. They have managed the flow of visitors so that you often feel like you are the only people on the island. It enhances the experience so much and more importantly, it minimizes the impact of people on this very fragile ecosystem.
If all of this information has got you thinking about a visit to the Galapagos Islands, then let's talk about some information to help you plan your trip.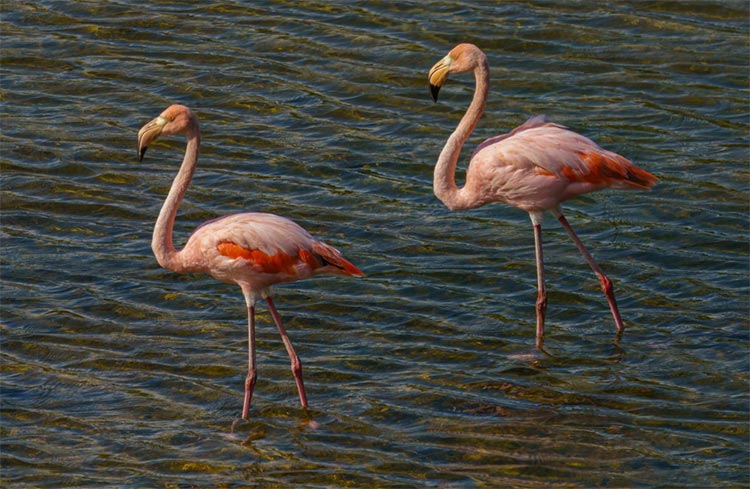 When is the best time to visit the Galapagos Islands?
Wildlife will be visible year round so you can count on seeing great birds and animals any month of the year.
December – May:
The air and water temperatures will be warmer but you are more likely to have a shower during these months. Seas tend to be calmer and water more clear as well. January is when the Green Sea Turtles start nesting and February, March, and April are breeding and nesting season for land birds, sea lions, and tortoises. In May, Blue-Footed Boobies begin their courtships as well on North Seymour Island. In February, Flamingoes begin nesting as do Galapagos Doves. If you want to visit the beach, these months have the highest air and water temperatures of the year.
June through November:
Temperatures are cooler and there is less rain. This brings more plankton and nutrients to the oceans which draws sea birds such as Penguins and Albatross. On Isla Espanola, the Blue Footed Boobies and Short-Eared Owls start their mating seasons. Genovesa Island is a perfect place to watch these rituals. During August, the Galapagos Penguins migrate to the islands. June is a great month for Humpback Whales and Whale Sharks, and July is a great month for migratory birds.
What Islands should I visit to see the best birds?
Baltra Island
This is the island you'll most likely fly into from Quito or Guayaquil. Most cruises leave from Baltra. This island is great for Medium Ground Finch, the Small Ground Finch, the Elliott's Storm Petrel, the Magnificent Frigatebird, Nazca Booby, and Blue Footed Booby.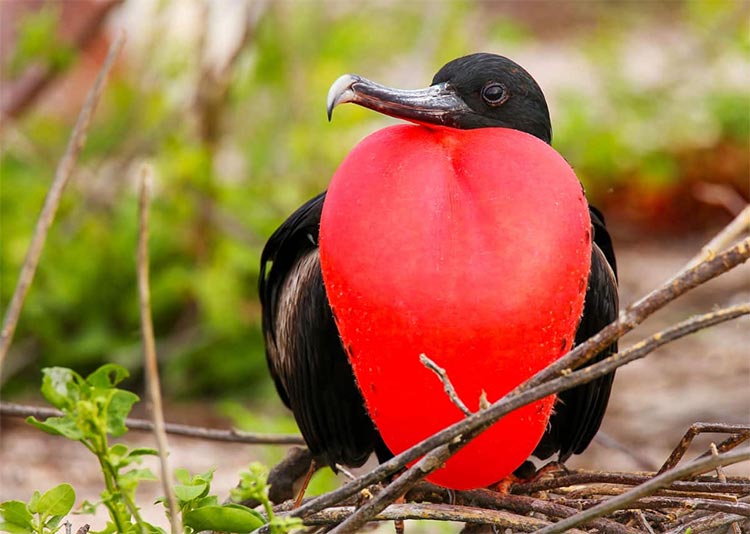 North Seymour Island
This island is great for Magnificent Frigatebirds, Blue Footed Boobies, Swallow-tailed Gull, Lava Heron, Lava Gull, Common Noddy, and the Small and Medium Ground Finches.
Santa Cruz
Home to the Charles Darwin Research Station and the Giant Tortoises. Excellent location for the Lava Heron, American Flamingo, White-Cheeked Pintail, and a large variety of shorebirds.
Up Dragon Hill you can find the Large Ground Finch and the Common Cactus Finch.
In the crater of Media Luna it's possible to see the Peregrine Falcon, Galapagos Rail, and the Painted Crake. You also have chances for the Galapagos Flycatcher, Woodpecker Finch, and the Small Tree Finch.
Genovesa (Tower) Island
Here you'll find the largest colony of Red-Footed Boobies, Magnificent and Great Frigatebirds, Wedge-rumped Storm Petrel, Red-billed Tropicbirds, Swallow-tailed Gulls, and Lava Gulls.
It's also the best spot for the Sharp-beaked Ground Finch, Large-Ground Finch, Large Cactus-Finch, and Warbler Finch.
Important to note that this island is a small outlying island that requires an overnight sail from Baltra.
Many tours do not visit this island but if you find one that does, you won't be disappointed.
Fernandina Island
Galapagos Penguins, Flightless Cormorants, Galapagos Mockingbird, several species of finches, and the rare Mangrove Finch are found here.
Isabela Island – This island is the "Center" of the Galapagos. It's one of the few places to spot the Galapagos Shearwater. Guests will also be on the lookout for Red-necked Phalaropes, Dark-billed Cuckoo, Galapagos Doves, and the Flightless Cormorants.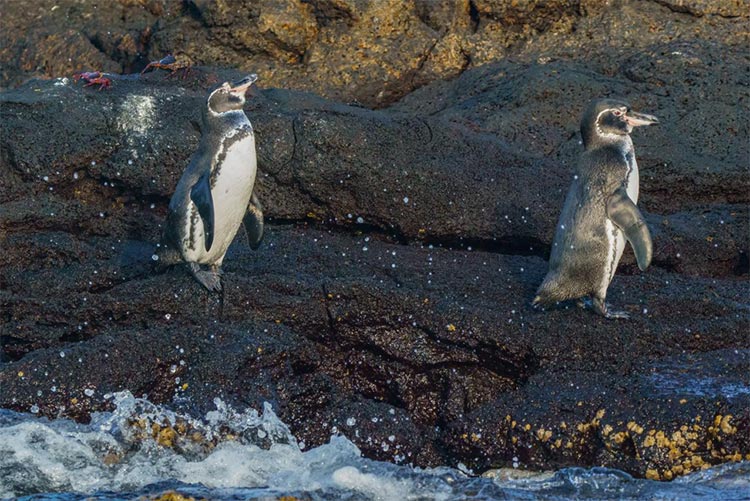 Floreana Island
This is "Pirates Island", and one of the best snorkeling spots. It's also great for the Galapagos Penguins, Red-billed Tropicbirds, Blue Footed Booby, Nazca Booby, Galapagos Flycatcher, Medium Tree-Finch, and Small Tree-Finch.
Espanola Island
Here is your best spot for the Waved Albatross, the Galapagos Dove, and the Hood Mockingbird. This island is great for the Storm-Petrels and Shearwaters as well.
San Cristobal Island
The Chatham Mockingbird nests only on San Cristobal. There are several species of Darwin finches here and it's a great place for the Elliot's Storm-Petrel.
Santiago Island
This island is covered in black lava. You'll see more Sea Lions, Fur Seals, and Iguanas here than you will birds.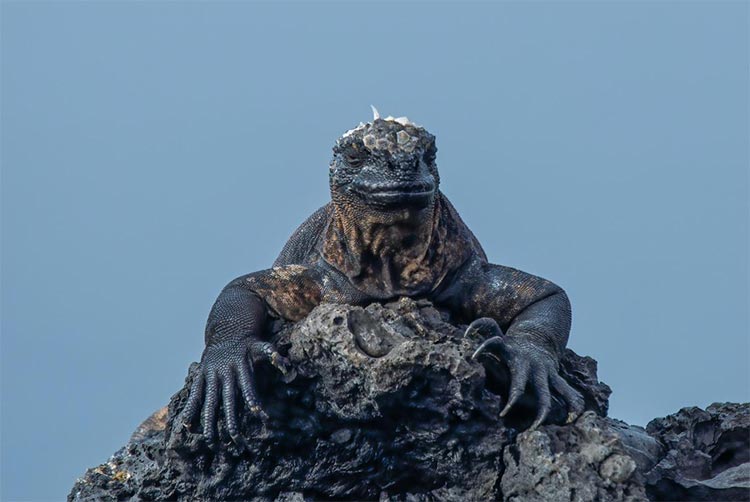 Bartolome Island
While a barren island, devoid of vegetation, this is still a good spot for the Galapagos Penguin and the Galapagos Hawk.
Galapagos cruises can be taken for anywhere from 4 – 10 days and on a variety of ships from small research vessels to luxury cruise ships.
The Galapagos makes a great extension trip after birding in mainland Ecuador or as a dream trip unto itself.
If you are thinking about a trip to Ecuador and Galapagos or just Galápagos, click here and contact us. One of our experts will get back to you right away and we can start planning your big adventure.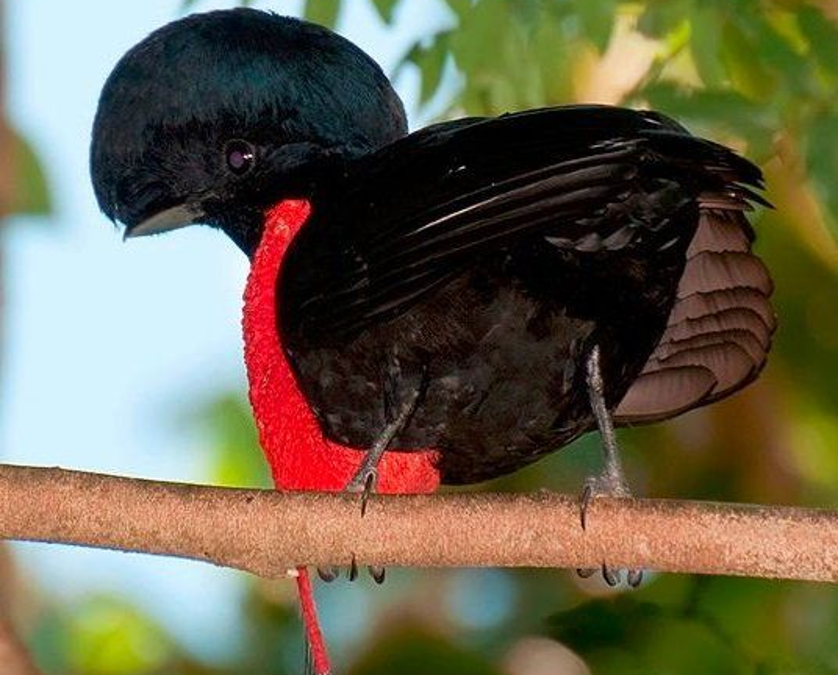 With iconic locations in Costa Rica such as San Gerardo de Dota, Monteverde, Arenal, and...
read more
Get a Free Quote for Your Birding Tour