The year 2020 is certainly going to go down in history as one of the most challenging years for those of us who love to travel. 
Self-isolation, lockdowns, and travel restrictions kept many of us from the adventures we had planned, and the journeys we are dreaming of planning. 
Little by little, with new guidelines, and protocol, the borders around the world are opening back up and travel is possible again.
As we make our way through 2021 it is very exciting to see that we can start to travel again.  
If you have been thinking about planning your trip to Costa Rica, we'd love to be your host AND help you wade through all the information about traveling in the time of Covid19.  
We hope to answer all of your questions here and clear the way for a great birding and nature tour to Costa Rica.
What are the entry requirements for foreigners visiting Costa Rica?
1. Costa Rica does not require a Covid test to enter the country. 
2. Travel Insurance:
If you are not vaccinated, you are required to have travel insurance. Your policy must show:   
Validity dates for your entire stay in Costa Rica (coverage dates).

50,000 USD for medical expenses, including those from COVID-19.

2,000 USD for lodging expenses in the event of COVID-19 quarantine.
Most travel insurance already provides this coverage, it's just important that you check any exclusions and are sure that Covid is NOT an excluded reason for canceling or interrupting your trip. 
We recommend Trawick International . They will provide you with the coverage and a letter indicating that your plan meets all the requirements to enter Costa Rica.
You can click on the link to receive a quote:  
Get a quote from Trawick International
Then click on the green box where it shows "Traveling to Costa Rica?"
As of August 1, 2021, if you are fully vaccinated and have an official vaccination card with proof of your vaccines you are not required to have travel insurance to enter Costa Rica. With that said, at Costa Rica Focus, we do recommend the purchase of comprehensive travel insurance to protect your vacation investment.  Travel insurance will protect you against financial loss should you need to cancel for unforeseen circumstances. 
3. Complete the electronic health pass 72 hours prior to your trip. 
The health pass is an online health declaration that EVERY visitor to Costa Rica has to complete online.  Each visitor does their own pass.
You can only do this within 72 hours of your arrival. 
Click the link – in the top corner of the page – change the language to English.

Fill in the appropriate information as requested.

Upload your full insurance policy and the summary page, if you are not vaccinated.

Important – the policy/summary must show your dates of travel.

Important – the dates of travel must match the dates the policy is effective.

Your name must show on the insurance summary or insurance policy.

If you are vaccinated, you do not need insurance, upload a copy of your vaccination card.

If you have trouble completing the Healthpass, it could be your browser. Chrome is the best browser.  Firefox, Edge, and Ipads do not tend to give successful results.
Once you complete the health pass, you will receive a QR code.  The code is your entry into Costa Rica.  You may print it, take a picture of it, or download it to your phone, but be sure your name is clearly visible on the QR code.
Have the QR code ready, for checking in for your flight.

Have the QR code ready, at immigration in Costa Rica.
Departure from Costa Rica:
To return to the United States, after international travel, travelers need a negative covid test.  You can schedule your test directly at the testing center at the SJO Airport or Liberia Airports. The test must be taken within 3 days of your return to the U.S.  Currently the U.S. requires the Antigen / rapid test.
Visitors from other countries should check for your individual home country requirements. 
IMPORTANT:  You must schedule your test at least 4 hours prior to your flight departure. 
Here is the link:  Covid Test – SJO Airport 
Here is the link:   Covid Test – LIR Airport
The test is the 1 hour Antigen test

The cost is $65.00 per person – you can pay via credit card on the website. 

If you have multiple people in your party, and you are departing together,  it's best to sign up together, in the same time slot.
What regulations and protocol should visitors expect when arriving at the airport in Costa Rica? 
To make the immigration process as hassle-free as possible, have all your documentation in hand.  We recommend printing everything and carrying it with you. 

QR Code

Insurance statement

All travelers must wear face protection in the airport.  This includes a cloth mask that covers the nose and mouth. 

Maintain social distancing.

Use hand washing stations and hand sanitizer often.

It's important to know that in October 2020,

San Jose Airport received

the

Airport Health Accreditation

from the International Council of Airports. This recognizes that SJO Airport has safe facilities and that appropriate procedures are in place to reduce health risks.

Note – Currently the U.S. government requires all citizens returning to the U.S. from a foreign destination to have a negative Covid test taken 72 hours prior to departure. Covid tests are readily available in most areas of Costa Rica and results are returned within 24 hours.  Costa Rica Focus will help you arrange your Covid test prior to your departure.
What should visitors expect at hotels in Costa Rica? 
At check-in, receptionists will wear masks and maintain social distance. 

Keys will be cleaned with UV technology to ensure disinfection.

Cleaning staff will wear protective clothing, and follow strict guidelines for sanitizing.

Guests may request daily cleaning of the room, but otherwise, no one will enter the guests room once the guest has checked in.  
What will the dining experience be like at hotels and restaurants in Costa Rica? 
All restaurant employees are required to wear a mask. 

Restaurants can be open at 50% occupancy. Tables must be arranged to maintain 6 feet distance between each table. 

Digital or paper menus should be used.

Guests must wear masks to enter and exit the restaurant, or to use the restroom. Once seated, guests may remove masks.  
What will the guest experience be like on tours in Costa Rica? 
Tours are operating at 50% capacity.

Tour guides must inform clients of all sanitary protocols. 

Tour guides must wear masks and maintain social distancing.

Some outdoor activities will allow for guests to remove masks and some will not. The tour guide will make the determination at the time of the tour. 
What will the guest experience be like in Costa Rica on transfers or in rental cars? 
All vehicles are sanitized after each use. 

Drivers must wear a face mask. 

Passengers must wear face masks. 

Hand sanitizer must be provided in every vehicle.
Are beaches, national parks, and attractions open in Costa Rica?
National Parks are open and operating at 50% capacity.  Some parks require that tickets be purchased in advance online. Be sure to check before setting out to visit a National Park. 

Most tours, attractions, gardens, etc are operating at 50% capacity. 

Casinos are open at 50% capacity but no alcohol is served.
Costa Rica has implemented many procedures and protocols to help keep visitors safe and healthy.  Tourism is the lifeblood of Costa Rica and we are looking forward to welcoming visitors from all over the world back to our beautiful country.   If you would like to start planning your trip to Costa Rica, click the link below to inquire with us.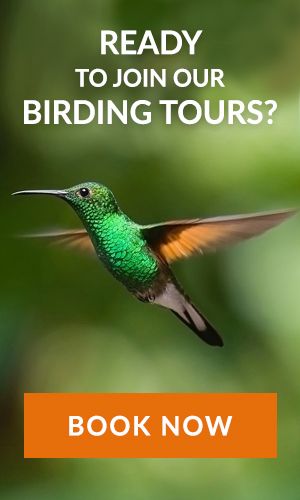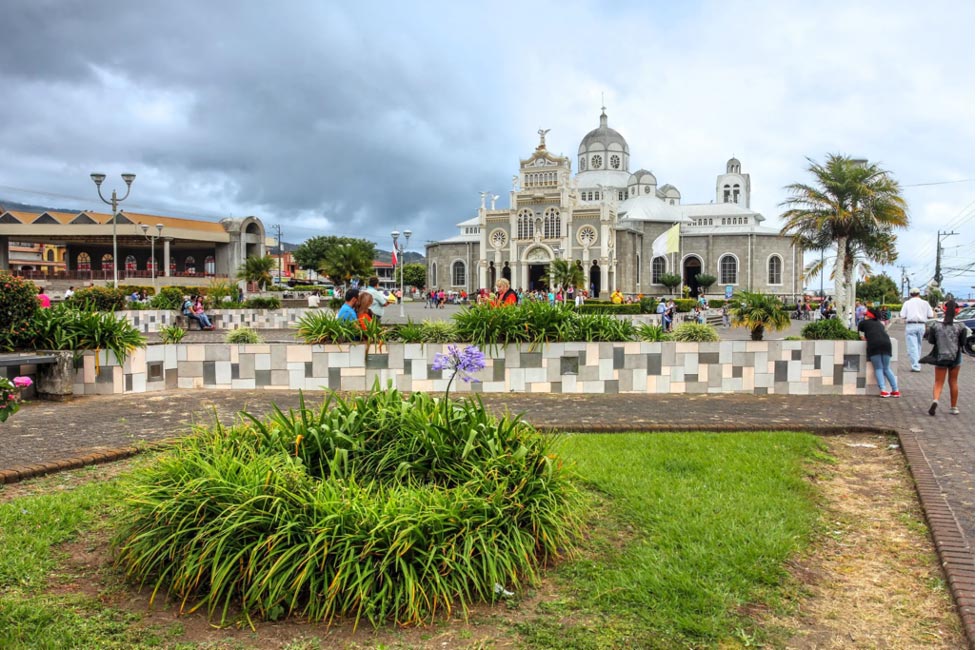 Nestled in the heart of Central America, Costa Rica is a natural wonderland that beckons...
read more
Get a Free Quote for Your Birding Tour