What should you know about Manuel Antonio and why is it a good choice for birding in Costa Rica?
In 1972 the government of Costa Rica established Manuel Antonio National Park. Manuel Antonio is the smallest of all the national parks in Costa Rica.
Although it covers just 683 hectares of land, it is rich in biodiversity.  The protected land is a combination of lush, pristine jungle, 4 gorgeous beaches, and even a small coral reef.
Located just ten minutes from the port town of Quepos,  Manuel Antonio is truly a place where rainforests meet the sea.  The beauty of the coastline is unparalleled. 
The Lonely Planet guide book captures the magic of Manuel Antonio perfectly, "As visitors arrive at this small outcrop of land jutting into the Pacific, the air becomes heavy with humidity, scented with thick vegetation and alive with the calls of birds and monkeys, making it suddenly apparent that this is the tropics."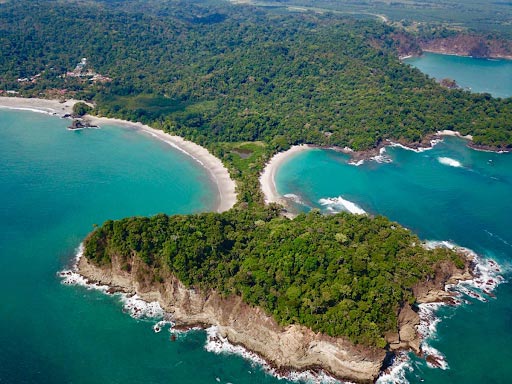 The best time of year to visit Manuel Antonio and Quepos for bird watching tours is between December and September. October and November tend to be very rainy, December through March are the driest months, April, May, June and July provide excellent weather, and August and September start the transition into the rainy season. 
There are many excellent wildlife tours, adventure activities, water tours, and beautiful spots to enjoy the flora and fauna and birding in Manuel Antonio and Quepos. This is one of the country's top destinations. 
Manuel Antonio has become a top area for birding tours, nature viewing tours and photography tours.
With the improvement of roads and bridges, visitors can reach the town of Quepos, from the San Jose Airport in just 3.5 hours.
There are a myriad of choices of hotels and lodges in both Manuel Antonio and Quepos too, so all visitors are sure to find accommodations that meet their needs.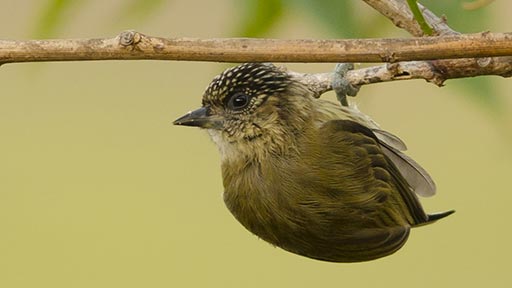 Prior to 1972, the area around Quepos and Manuel Antonio was heavily deforested for agriculture.  Thankfully, with the decree to create the park, Manuel Antonio was preserved as the only primary forest in the area.
The jungle peninsula  became l an oasis for flora and fauna.  There are more birds and animals per square meter in Manuel Antonio National Park  than in any other place in Costa Rica. 
For bird watchers, having the combination jungle and coast, gives the opportunity for all of the terrestrial birds and seabirds. Gulls, terns, pelicans, boobies, cormorants, and much more are possible to see during a trip to the area. 
With the expansion of tourism, the area has grown with a wide variety of hotels, from hostels to luxury 5 star hotels, many fine restaurants, a vibrant nightlife that combined with the verdant natural surroundings makes for a vacation that one won't ever forget. 
What are the top hotels and lodges for birding in Manuel Antonio and Quepos?
Hotel Playa Espadilla
Hotel Playa Espadilla is our top pick for location, price, and proximity to the most lush flora and fauna. 
The hotel rooms are basic but very comfortable. The onsite restaurant is very good and there is a lovely pool for relaxing after a day of birdwatching. 
There is a small private reserve on site that offers good trails and great opportunities for seeing many types of birds, Squirrel Monkeys, White Faced Capuchin Monkeys, Spider Monkeys, Sloths, and of course many other animals.
The hotel is also just a short walk to the l park and the public beach.
If guests want to enjoy a day tour to one of the popular adventure destinations or attractions, the hotel is conveniently located. This hotel is excellent for birdwatchers and for photography.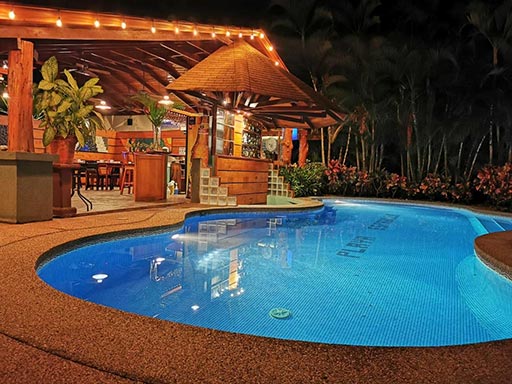 Santa Juana Lodge
Santa Juana is about 45 minutes north of Quepos and Manuel Antonio. It sits in the mountains in a transitional forest between the cloud forest and the lowlands.
While many hotels brag about being immersed in nature, Santa Juana truly is. 
This unique location gives visitors the opportunity for amazing bird watching, serenity, and seclusion.
The tree tops are at eye level giving guests incredible looks at many species like hawks, King Vultures, Parrots and many other tropical species.
The free standing cabins are perched along the ridge providing incredible views of the jungle and the valley below. 
Don't worry about getting lonely in this remote area, there are plenty of birds to keep you company.
After a day of birding, visitors can enjoy a swim in a fresh mountain waterfall pool.
The unspoiled beauty of Santa Juana makes it perfect for birding. Reviews of this lodge are exceptional.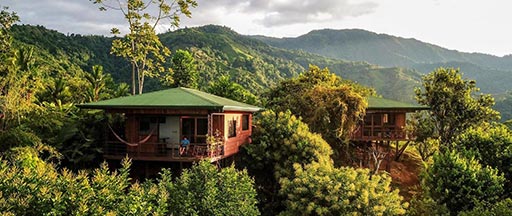 Arenas del Mar
For guests looking for a combination of luxury and wildlife, Arenas del Mar Hotel is a wonderful choice.
This beautiful luxury boutique hotel sits on an 11-acre private forest reserve and has direct access to the lovely main beach of Manuel Antonio, Playa Espadilla. 
Guests can enjoy on-site tours with a naturalist, and can count on seeing monkeys from balconies and their breakfast table. 
The hotel has incredible vistas of the Pacific Ocean making it a great place for photography.
During whale season, guests have seen the tell-tale spouts, and breaching whales, right from their rooms. 
The trails through the reserve offer excellent birding  with opportunities for a wide array of species.
There are few hotels in the area that can boast the amount of nature on site and direct beach access. 
Arenas del Mar is the perfect blend of elegant seclusion but still near all the fun that Manuel Antonio has to offer. 
P.s. check out the Arenas del Mar website, they sometimes run a live feed of sloths and monkeys.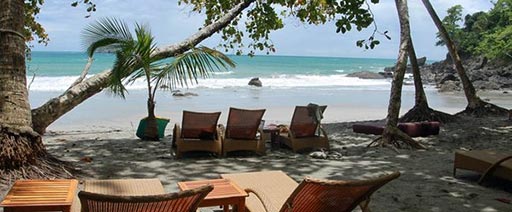 What are the best spots in the Manuel Antonio and Quepos area for bird watching?
Manuel Antonio National Park 
One thing that makes birding at Manuel Antonio so enjoyable is the ease of access to the jungle trails.
The main trail into M.A.N.P. is a wide flat sandy 1.3 mile path that connects the different beach areas and passes by a mangrove swamp. This trail is possible to navigate via wheelchair as well. 
Off the main path are several well kept trails that snake, climb, and wind through the pristine rainforest. 
The Cathedral Trails is famous for its amazing lookout points. 
Some of the top birds to see are the Golden-Naped Woodpecker, Ocelated Piculet, Fiery-billed Aracari, and the Charming Hummingbird.
The park is closed on Mondays. 
Please note: Drinks are permitted inside but no food or snacks. 
Santa Juana Reserve 
Santa Juana reserve is located about one hour from Manuel Antonio but it is well worth a visit for birding. 
The unique elevation, between the cloud forest and the lowlands gives bird lovers such an incredible opportunity for an amazing array of species, that it is really a "do not miss" destination for birding in the Central / Southern Pacific.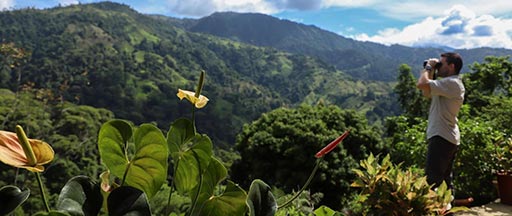 Esquipulas 
Just 30 minutes from Manuel Antonio and Quepos is the small country town of Esquipulas. The town is located at the foothills of San Marcos de Tarrazu (one of Costa Rica's highest mountains).
At 400 meters above sea level, this area attracts a huge array of bird species.  There have been over 300 species recorded in this area including Tanagers, Trogons, Hummingbirds, Flycatchers, Manakins, Toucans, Parrots, Raptors and more. 
Villa Vanilla 
Villa Vanilla is an interesting Rainforest spice excursion located about 30 minutes from Manuel Antonio. 
You may be thinking, I want to see birds, not learn about spices, but this serene organic farm is a wonderful place for birding.
Your visit will take you through the warehouse of dried spices, through the bromeliad and epiphyte gardens, to the vanilla and cinnamon plantations, and gardens full of exotic tropical fruits.
There are wonderful tastings all throughout the walk so not only do you get to enjoy some of the delicious offerings of tropical fruit, spices, organic dishes, you also get to spot many different species of birds. 
Rainmaker Adventure
Rainmaker is located about 30 minutes from Manuel Antonio and Quepos. It is a large nature reserve with a very well maintained trail system that includes jungle trails and hanging bridges.
Some of the bridges give bird watchers an amazing view of the top of the canopy.
This is a great way to spot Trogons and possibly the Bright-rumped Attila. There is a resident couple of Crested Owls that nest near the first hanging bridge.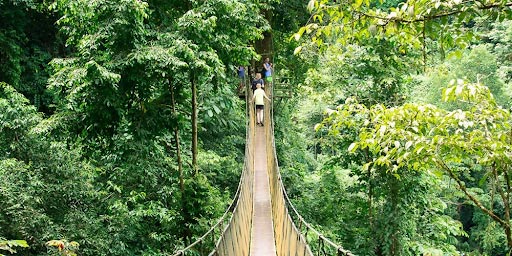 What other tours in Manuel Antonio and Quepos should visitors consider?
Along with amazing rainforests, splendid beaches, and fantastic wildlife, Manuel Antonio also has great options for other activities. Most hotels are conveniently located to allow for easy access to these tours. These options consistently get great reviews.   Here are some of our favorites:
Sunset Snorkel and Sailing Tours 
Costa Rica is blessed with a long Pacific coastline allowing for many exciting water excursions. We love the sunset snorkel sail.
Guests will depart from the port at Quepos, 10 minutes from Manuel Antonio, on a catamaran or party boat (if you prefere) and sail around the peninsula of Manuel Antonio. 
You'll stop for snorkeling and swimming in the warm Pacific waters.  Be sure to watch for turtles and whales and check out the seabirds that nest on the islands.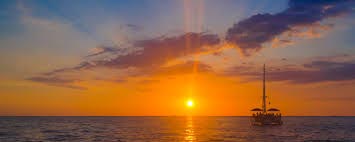 Damas Island Mangrove Tours
Damas Island is located north of Quepos, just 30 minutes away. Enjoy this journey on kayaks or in a boat.
The mangrove ecosystem is one of the most interesting in the world. At Damas Island you'll explore canals and natural tunnels looking for interesting flora and fauna along the way. 
Some of the more common birds that visitors will see are Kingfishers, Herons, Osprey, and so much more. 
Los Campesinos Tours
Los Campesinos is a rural tourist association in the mountains north of Quepos. The drive to get there is an adventure unto itself.  Guests travel on bumpy unpaved roads to the entrance of the nature reserve.
Inside the reserve visitors can hike to the river and waterfall and swim in the waterfall pool, hike further into the jungle to an amazing look out point, and even fly across the valley in a self-propelled cable car.
The highlight of the day is a long hanging bridge that crosses over top of a waterfall. What a view!
Take time to also enjoy a typical Costa Rican lunch while at Los Campesinos. 
Villa Vanilla Tours
As mentioned above, Villa Vanilla Tours is another Costa Rica Focus Favorite. It is located just 30 minutes from Quepos. 
The experience will appeal to nature lovers, bird lovers, foodies, and those interested in organic agriculture. The farm is beautiful and the treats they create for tastings are out of this world.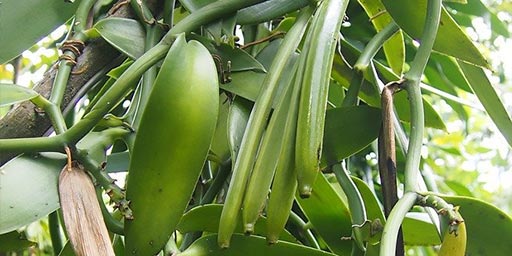 Adventure Tours
Costa Rica is known for its awesome activities.
If you prefer a bit more adrenaline, Quepos and Manuel Antonio have many activities to offer.  Zip Lining, Hiking, White Water Rafting, Horseback Riding, ATVs, Deep Sea Fishing, Surfing and Scuba Diving to name just a few.
It won't be hard to pick a tour in Manuel Antonio, there are so many great options to choose from. 
We can offer you helpful feedback on which of these options are best for your vacation.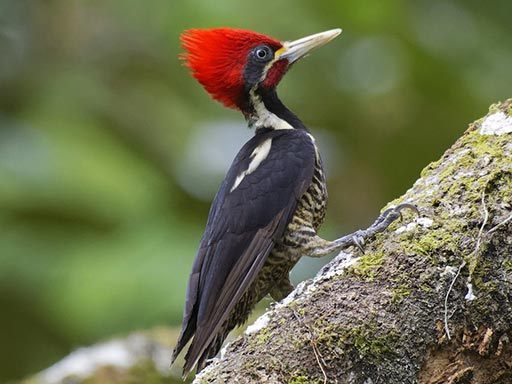 When birding Costa Rica, Manuel Antonio is a great place to include in your travel plans. With hotels near the beach and rainforest, with common sightings of sloths, monkeys, and tropical birds, with outstanding activities designed to share good times with your friends and family, Manuel Antonio should be on your next trip to Costa Rica. 
Many of our guests like to spend a week to ten days birding around the country visiting different destinations and then end their vacation with a few nights in Manuel Antonio.
Check out the packages page of our website for package options and remember we customize all of our tours.  We'd love to talk to you about the possibilities.  
Are you ready to book a birding trip to Costa Rica? 
Inquire below to reach us at Costa Rica Focus. Let's talk about your next (or first) Costa Rica birding adventure.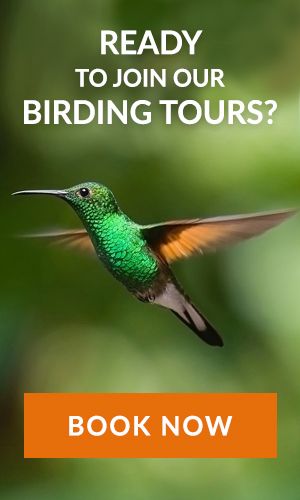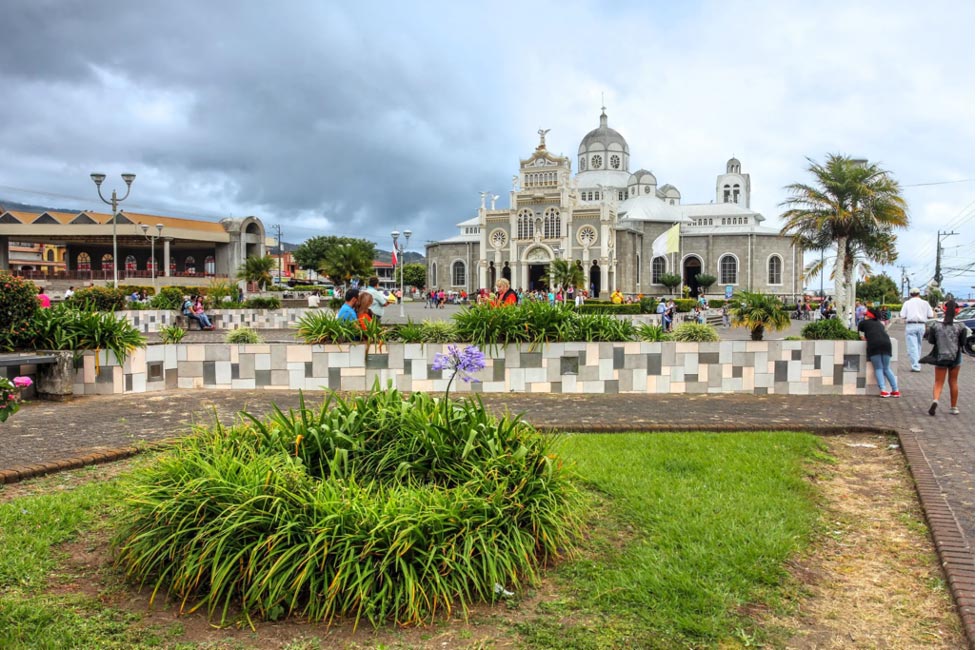 Nestled in the heart of Central America, Costa Rica is a natural wonderland that beckons...
read more
Get a Free Quote for Your Birding Tour