Sarapiqui is a quiet town, located in the Heredia Province of Costa Rica.
It's a birders and photographers dream location due to the wealth of locations for exceptional bird watching and great photo opportunities.
There are three districts in Sarapiqui, La Virgen, Horquetas, and Puerto Viejo (not to be confused with the Carribean beach town) and two rivers, the Sarapiqui River and Puerto Viejo River.
The combination of the two rivers, farmland, and most importantly, untouched primary rainforest has created a paradise for birds and wildlife.
Since Sarapiqui is only about two and a half hours from San Jose, it is easy to include the area in any birding trip plans.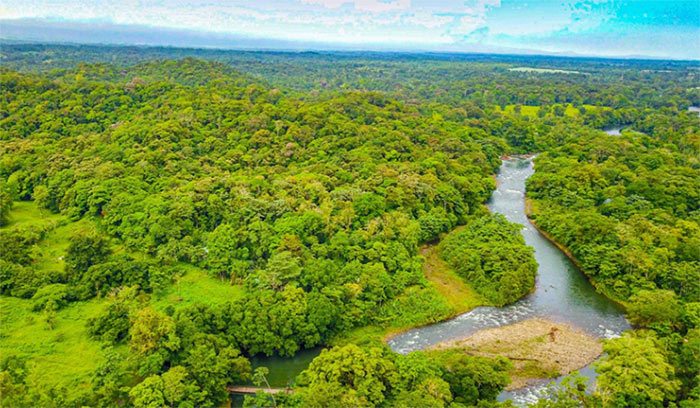 Lodges for Birdwatching in Sarapiqui:
Tirimbina Lodge
Rustic comfort in the middle of a fascinating rainforest setting, this is Tirimbina Lodge.
The sustainably managed Tirimbina Lodge borders their own private Tirimbina nature reserve – a paradise for bird watchers and nature lovers, and a highly respected site for scientific research.
The lodge and its rainforest reserve straddle the beautiful Sarapiquí River. The lodge area connects to the reserve on the other side of the river by a hanging bridge, which monkeys also use.
The lodge is simple yet cozy and comfortable.
Guest rooms are located in a long building at ground level, they are surrounded by rainforest and an impressive variety of tropical flowers.
The restaurant is decorated in traditional style, amid abundant tropical vegetation that attracts colorful birds and butterflies.
A library and a souvenir shop are at guests' disposal.
The lodge has been awarded the maximum level of "5 Leaves" for the Certificate for Sustainable Tourism in Costa Rica, due to its use of sustainable practices like solar energy.
Guests are welcome to explore the reserve and enjoy the trails and gardens.
Tirimbina does offer rooms with air conditioning and rooms have hot water showers and private bathrooms.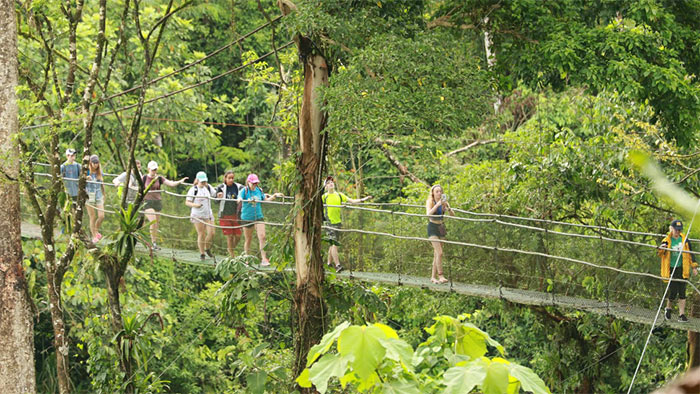 La Selva Biological Station
For guests who are not concerned with hotel amenities and truly want to stay immersed in tropical rainforest, La Selva Biological Station is the best place to stay.
The lodge is made up of very simple cabins, and a couple houses.
Each has hot water, private bathrooms, and fans, but the accommodations are rustic.
The advantage to being at the station is that it's a true working biological station so guests will encounter students and scientists working on projects and studies.
It's fun and interesting to interact with other guests at La Selva.
For birding and photography, there are lovely gardens and 61 kilometers of trails to explore.
Many trails are paved making the wheelchair accessible as well.
On a good day, birders can expect more than 100 species of birds at the reserve of La Selva.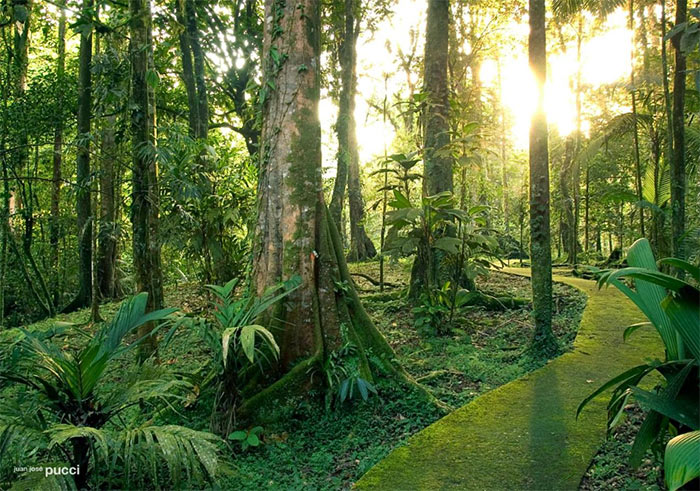 Ara Ambigua Lodge
Ara Ambigua is an ecological sanctuary, tranquil, relaxing and only a couple hours from San José.
The lodge features several beautiful lakes; surrounded by trails and three hectares of forest that has been preserved for many years.
The owners have taken care of the flora, preserving the habitat for many species of birds, amphibians, reptiles and mammals.
Ara Ambigua has the certificate of tourism sustainability, CST, awarded by the Institute of Tourism.
On site guests will find a full service restaurant, bar, and several swimming pools.
The rooms have a/c, a welcome amenity in this warm, humid area.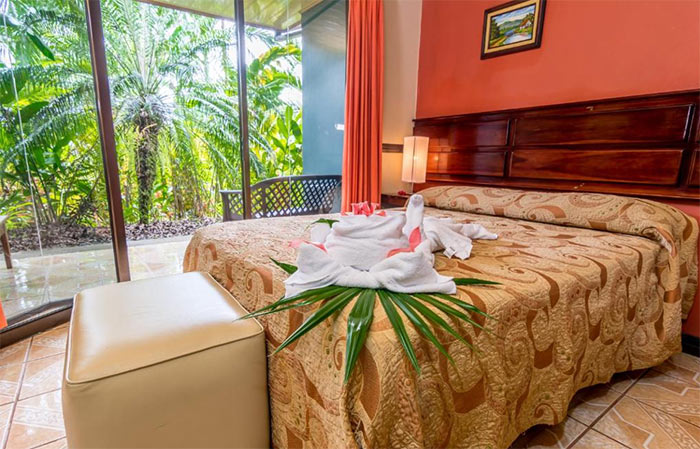 Gavilan Lodge
This simple lodge is located on the banks of the Sarapiqui River.
The lodge features 24 acres of trails and lush gardens and 10 kilometers of well marked trails.
Birding and photography is excellent on site.
All rooms have private bathrooms and ceiling fans.
While basic, the lodge has such a fantastic location, it makes for a great place for bird enthusiasts to stay while visiting Sarapiqui.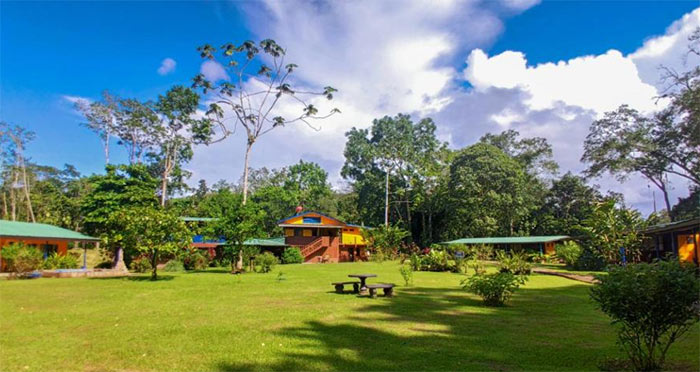 Selva Verde Lodge
Selva Verde Lodge is one of the cornerstones of the Sarapiqui area.
It was one of the first lodges in the area focused on wildlife and birding.
The lodge sits along the Sarapiqui River and has a lovely private reserve behind the main hotel.
A series of wooden boardwalks wind throughout the property, making for excellent observation of birds, reptiles and amphibians.
There are a variety of rooms, some with air conditioning, all with hot water and private baths.
Guests need to be aware that the lodge does sit on a main road, traveled by trucks, so there is road noise to contend with.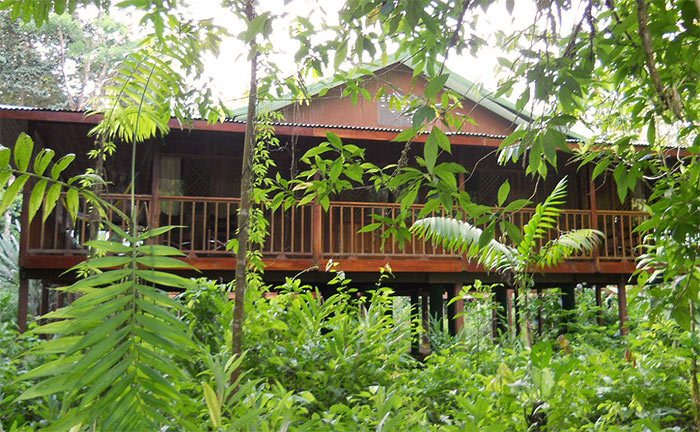 Locations for Birding in Sarapiqui:
Our recommended lodges in Sarapiqui all have trails, gardens, and forest to explore during your stay but there are also several other exceptional places for birding and wildlife viewing we like to mention.
La Selva Biological Station
La Selva's influence on tropical ecology is immeasurable. It served as a key training and research site for numerous scientists in many fields of study.
La Selva Research Station pioneered private forest conservation in Costa Rica, as it was the first of what is now a large network of private forest reserves in the country.
It has provided a base for the study of all tropical flora and fauna.
The species richness of La Selva is outstanding, with more than 2,077 species of plants; 125 species of mammals (72 of them bats); 470 species of birds; 48 amphibian species; 87 species of reptiles; 45 species of freshwater fish; and tens of thousands of insects, arachnids and other arthropods.
Guests can visit La Selva for the day, or stay overnight at the station.
There are guides on site for shared or private tours for serious birders or general nature lovers.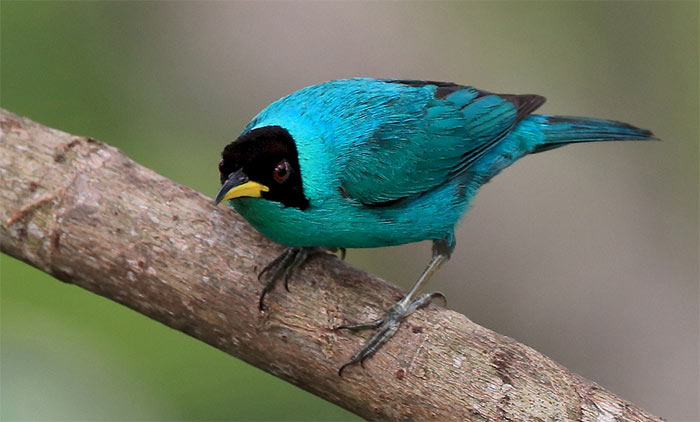 Braulio Carillo National Park
Braulio Carrillo National Park is one of the largest protected areas in Costa Rica with over 50.000 hectares of primary and secondary rainforest and cloud forest.
The landscape consists of high mountains densely covered with trees, canyons and valleys with a web of rivers and streams.
Several ranger stations allow access to visitors and it's an easy day trip from the Sarapiqui area.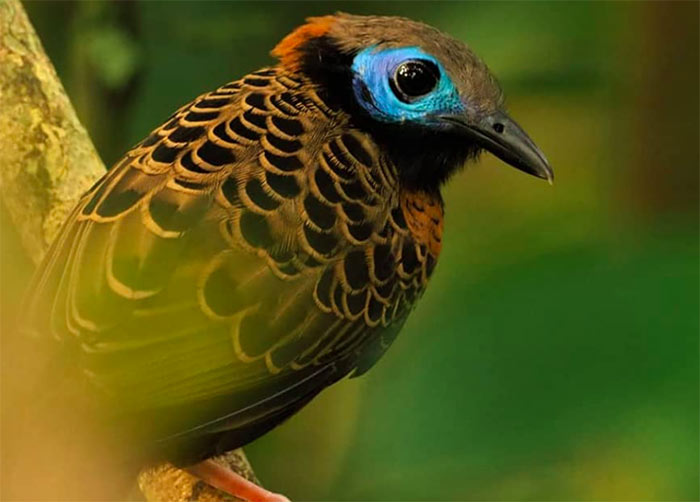 Cope's Garden
Cope's garden, owned by local birder and artist, Jose Albert Perez is an amazing retreat for birders and photographers.
The finca has a small but very productive garden that includes a natural pond, fruit feeders, hummingbird feeders and photography blinds to allow for great shots of the birds.
Common visitors include the White-Tipped Sicklebill (one of the most wanted hummingbirds in Costa Rica).
Cope is often familiar with the roosting site of several owl species and a Great Potoo, including the Crested Owl and the Spectacled Owl.
You'll have time for photographing owls, if there are some in the area.
Along with the birds, Cope's is a great place to see rare and interesting mammals, insects, reptiles, and amphibians.
Some of the top species include Honduran White-Tent Making Bats, Helmet-Headed Lizard, and Sloths.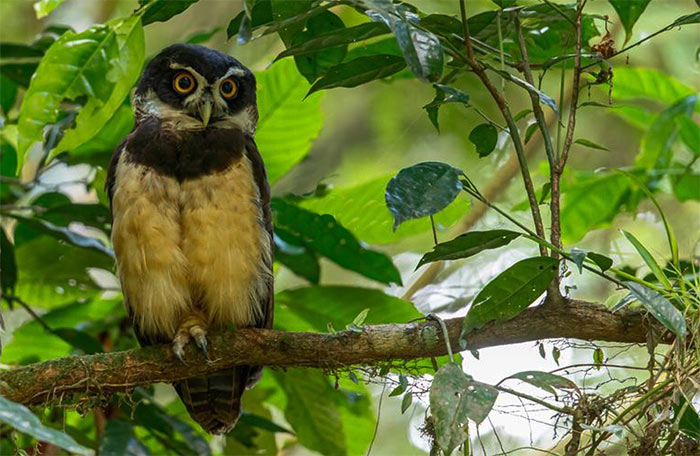 Alvaro's Macaws
Several years ago a farmer, Alvaro, living in a remote part of Sarapiqui was given an injured Macaw.
He nursed it back to health and made it known that he would care for more injured Macaws if they ever became available.
After a while, one by one, he was given four more. All the birds made a full recovery and they have since bred and there are now around twenty Macaws at the farm. They all fly freely and rarely move far from the farmhouse.
There are both the Scarlet Macaws and the Great Green Macaws here.
The birds have really bonded with this special farmer and will follow him from tree to tree for a few peanuts.
This means that there is a pre-determined flight-path, so photographers know exactly where to stand to capture the birds in flight.
As well as photographing the Macaws in flight,there are other opportunities to get amazing perched shots of these birds from very close distances.
You will photograph them both at eye level and higher up in the trees.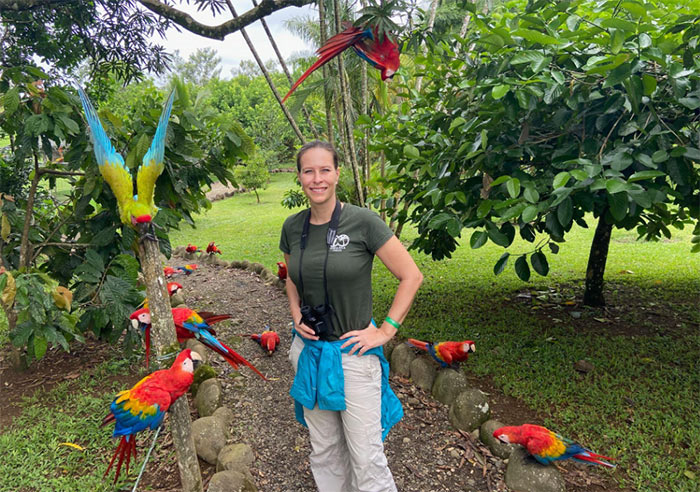 The Nature Park is a BBC Wildlife Magazine and National Geographic published destination offering a family friendly experience guided by the owners Dave Sr. and Dave Jr.
This tour begins with visits to Dave & Dave's Toucan Mirador and the Colibri/Hummingbird Garden.
The tour concludes with a walk in the park. This is a fantastic opportunity for photographers to get top shots of the top species of the area.
Are you thinking about a birding or photography trip to Costa Rica? If you are, Sarapiqui is a fantastic destination to include in your trip plan. If you'd like to talk to one of our specialists about your trip to Costa Rica, just fill in the form below and we'll be in touch right away.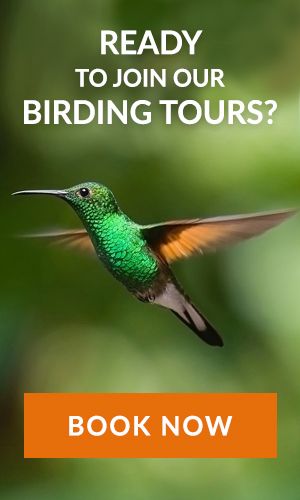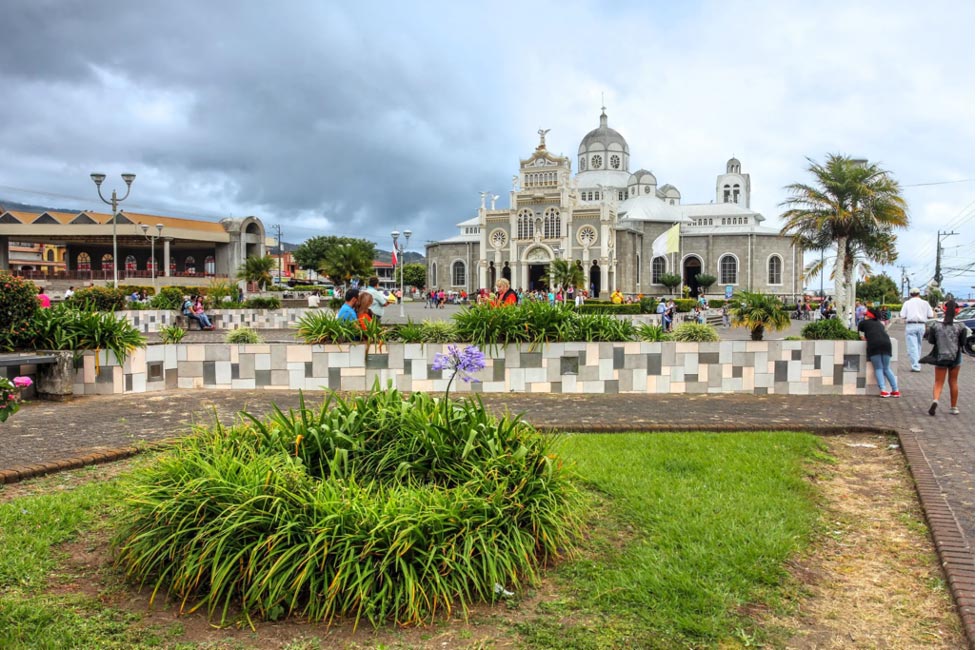 Nestled in the heart of Central America, Costa Rica is a natural wonderland that beckons...
read more
Get a Free Quote for Your Birding Tour