About the Las Cruces Biological Station
History: There is a small town, located on the Pacific Slope of the Talamanca Mountains at about 3000 feet above sea level called San Vito.
In the 1940s Italian immigrants, escaping the ravages of WWII, settled in this sleepy town in Costa Rica.
The climate was perfect for dairy farms and coffee and soon the farmers began clearing the forest to plant crops and graze cattle.
By the mid-1950s, the magnificent rainforest had been almost completely cleared.
Robert and Katherin Wilson, a couple from Florida heard about the rich soil and amazing farming opportunities in Southern Costa Rica.
They packed up their lives and moved from Florida to Costa Rica with the thought of growing tea leaves.
They soon realized that the climate was not right for tea, but they became completely enchanted with Costa Rica and as plant lovers and experienced horticulturists, they decided to try to bring back the once vibrant forest and start an unparalleled collection of plants.
Over the years, they completed one of the most impressive collections of Palms, Bromeliads, Gingers, Cycads, and Bananas to be found anywhere in the world.
As Robert and Katherine Wilson grew older, they pondered what to do with their wonderful property.
They decided to donate the land to the OTS. The OTS (Organization for Tropical Studies) is a non-profit consortium of research institutions, colleges, and universities.
Their goal is to provide education to students, who use their Biological Stations for research and to teach local communities about sustainability and conservation.
The Wilson's stayed on at Las Cruces managing the gardens until their deaths. The OTS continued to acquire boarding properties taking the gardens from their original 25 acres to the current size of 806 acres.
Bird watching at the Las Cruces Biological Station
Bird watching is excellent at Las Cruces Research Station and Wilson's Botanical Gardens.
The fruit trees that have been cultivated throughout the area attract many species of birds from the forest nearby. Toucans, Trogons, Manakins, Parrots, and Cotingas are often found foraging in the plants and trees.
The trails throughout the property are very well marked, maintained year round, and most are moderate grade so they are appropriate for all levels of physical ability.
There is a fantastic observation tower just a short walk from the lodge and guests will find benches strategically placed throughout the property offering lovely views of birds, wildlife, and the surrounding valley.
The wide array of Heliconia plants attract hummingbirds and Wilson's Botanical Gardens is one of the best and most reliable spots to find the elusive Sickle-Billed Hummingbird, a very difficult bird on almost everyone's target list.
Birders will want to be on the lookout for the endemic Spot-Crowned Euphonia, Snowy-bellied Hummingbird, and with luck, the Turquoise Cotinga.
Any birder who is contemplating a tour that includes the Southern Zone of Costa Rica, should consider adding Las Cruces Research Station and Wilson's Botanical Gardens to their list of places to see in Costa Rica.
Lodges for Birdwatching:
Las Cruces Bio/Research Station
Las Cruces is a working biology research station not a hotel so accommodations are very simple, but also clean and comfortable.
The elevation at Las Cruces makes the evenings cool and comfortable for sleeping.
Rooms have private bathrooms and hot water. Some have lovely terraces overlooking the Wilson's Botanical gardens.
There are only 12 rooms on site.
Meals are served in the station cafeteria and guests can include meals in their stay.
There are also guides on site, if visitors are traveling without a personal guide and want to hire a birding guide by the day, the lodge can offer a bird watching tour to guests.
Cascata del Bosco
This is a very small inn. lt has (only 4 rooms), located near Las Cruces.
It is a simple place, but clean and comfortable. There is an on-site restaurant, WiFi and all rooms have a kitchenette and private bathrooms and showers.
It is a very good budget option for guests who prefer not to stay at the Biological Station. Guests can spend the day at Las Cruces.
Other places to stay
The town of San Vito features small hostels, hotels, and inns. It's a short taxi or bus ride to the Biological Station. There are local companies to arrange visits as well.
Top Locations for Birding
Las Cruces Bio-Research Station / Wilson's Botanical Gardens
The entire Bio Station is exceptional for bird watching but there are some areas in particular where birders can spot some of the top species of the area.
Tree Fern Hill – great for the Grey Headed Tanager, Orange-billed Nightingale Thrush, Red Faced Spinetail and the Buff-Throated Foliage Gleaner.
Melissa's Meadow Trail – Be on the lookout for the Pale Breasted Spinetail, Orange-collared Manakin and the Olive Crowned yellowthroat
Feeders near the dining room – Speckled Tanager, Silver Throated Tanager, Scarlet Thighed Dacnis, and Lesson's Motmot.
Owling – Mottled Owl, Black and White Owl, and Tropical Screech Owl
Canopy Tower – This observation tower climbs 15 meters (49 feet) into the sky. From the tower guests will have incredible views of the surrounding canopy. It's a great place for spotting raptors, but tanagers and honeycreepers can be seen in the treetops as well.
Cantaros Gardens
These small pretty gardens are home to a little pond.
This is one of the very few places in Costa Rica to spot the Masked Duck.
The Verbena Gardens around the pond also produce a good selection for birders and photographers.
This is a nice half day activity.
San Vito Landing Strip
Just outside town, near the San Vito Airstrip are a couple of small natural ponds. This is a great place to see the nesting colony of the Crested Oropendola. It's something avid birders would not want to miss.
Dirt Road to Rio Java
This "local hot spot" for birds is very reliable for some very difficult species.
The Streaked Xenops, Bran-Colored Flycatcher, Pearl Kite, Little Tinamou, Snowy-bellied Hummingbird, Sunbittern and the endemic Costarican Brush Finch can all be spotted here.
The San Joaquin Marsh
This area is especially productive during the Pacific dry season.
Check the watering holes for the Northern Jacana, Common Gallinule, Purple Gallinule, and maybe the Wattled Jacana and the Ring-necked Duck.
TIP: Follow the trails around the marsh to get your best views.
Coto 47
On the drive out of San Vito guests can visit an agricultural area known as Coto 47.
This is an area made up of rice fields, irrigation canals, Palm Oil plantations and open farmland.
The Inga trees that grow along the edge of the palm oil plantation attract many types of hummingbirds. The open topography provides a good view.
One species that is difficult to see but easier in this area is the Sapphire-throated Hummingbird.
The area in general attracts species like the Savanna Hawk, Pearl Kite, Scrub Greenlet, Brown-throated Parakeet, Blue Headed Parrot, Roseate Spoonbill, Cinnamon Teal, and some migratory shorebirds too.
Getting to Las Cruces
Driving: Driving from San Jose to Las Cruces will take about 5.5 hours (341 kilometers), but most bird watchers will include Las Cruces in a birding tour that is focused on the Pacific southern zone of Costa Rica. Las Cruces fits well into itineraries that visit San Gerardo de Dota, Corcovado, Uvita, and the entire Southern Zone.
Flying: Guests who prefer to fly can take a domestic flight from San Jose to San Vito airport. Taxis and buses are available to get to the research station. The airstrip is just 7 kilometers from the BioStation.
Are you thinking about a visit to Las Cruces and Wilson's Botanical Garden on your birding tour to Costa Rica? We'd love to talk to you about it and help you plan the perfect trip. Click the link below for more information.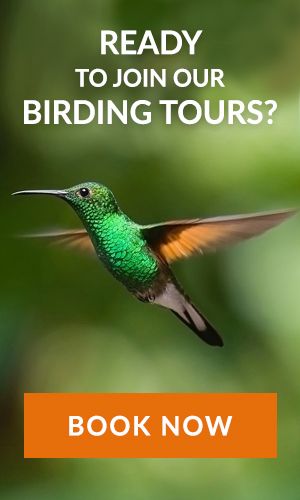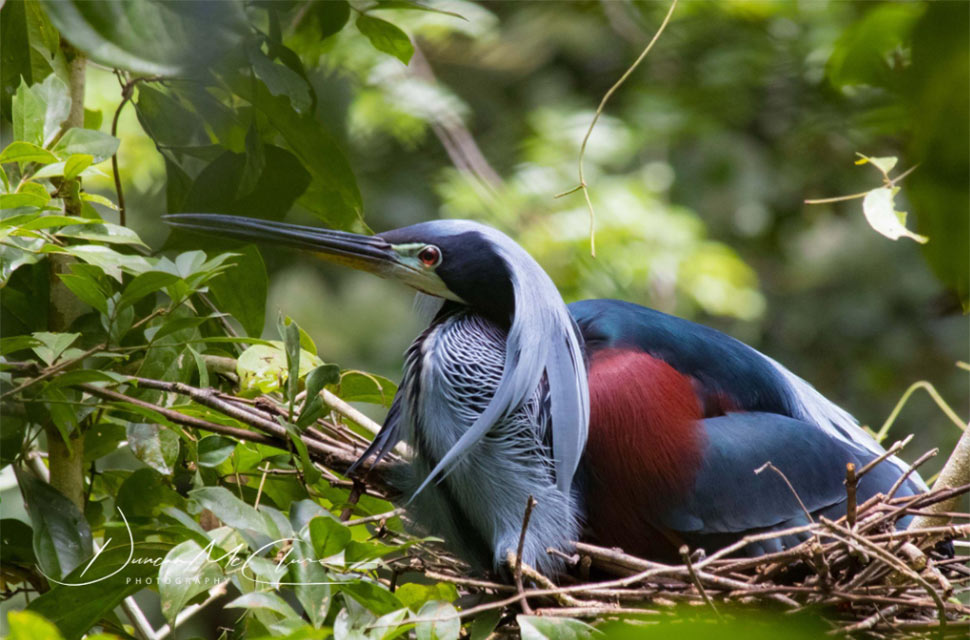 Limon, a province located on Costa Rica's Caribbean coast, offers bird watchers an...
read more
Get a Free Quote for Your Birding Tour