Cano Negro Wetlands National Wildlife Refuge is located in northern Costa Rica, very close to the Nicaraguan border.
Cano Negro is one of the most important Ramsar areas of the Americas. A Ramsar site is a wetland area designated to be of international importance as a waterfowl habitat.
As the largest wetland area in Costa Rica, Cano Negro harbors a variety of ecosystems, from lowland rain forest, swamps, lagoons, rivers and canals to farm land and pasture areas.
This extremely diverse collection of habitats provides safe harbor for migratory waterfowl species coming from the neo-arctic for the winter.
For the birdwatchers Cano Negro is one of the best places to find species that are hard to find at other places in Costa Rica.
The Pygmy Kingfisher, Yellow-tailed Oriole, Black-collared Hawk, Lesser-Yellow Headed Vulture, Yellow-Breasted Crake, Sungreebe, Least and Pinneated Bitterns, Gray-headed Dove, Nicaraguan Seed-Finch, Jabiru Stork, Nicaraguan Grackle Glossy Ibis, and even the elusive Agami Heron, can be seen. There are also many species of Herons, Ducks, Egrets, Sandpipers, jacanas, Kingfishers and Shorebirds.
Cano Negro is not just for birds though. If visitors are interested in wildlife in general, Cano Negro hosts a wide array of reptiles and amphibian as well as monkeys and sloths.
Getting to Cano Negro
Cano Negro is a fairly easy drive from San Jose (5 hours). There are some excellent opportunities for birding along the route though, so allow time to stop and enjoy the birds at the San Luis Canopy, the Loveats Cafe, and the road to Manuel Brenes Reserve.
Cano Negro is most easily accessed from La Fortuna or Sarapiqui. It takes about two and a half hours from La Fortuna or Sarapiqui.
It's a lovely drive through orange groves and pineapple plantations; secondary forests and riverside gallery forests.
Guests can often find toucans, sloths and troops of Howler monkeys from the road. Flocks of parakeets and parrots fly overhead or can be spotted perched in the trees.
Just getting to Cano Negro is an adventure.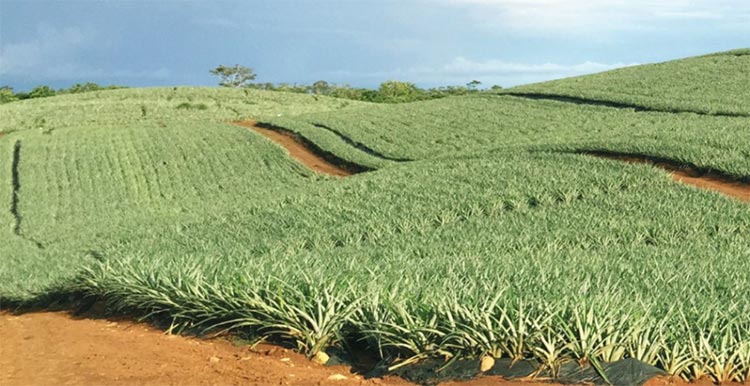 Visitors should travel to the small town of Los Chiles where there are many opportunities for tours both private and shared.
Cano Negro is accessed by boat, and guests travel on the Rio Frio quietly exploring the canals and river mouth.
Cano Negro covers about 40 square miles of protected wetlands and forest.
Weather in Cano Negro
Although Cano Negro is on the Caribbean side of Costa Rica, it is close to the Pacific and so the weather in Cano Negro is something unto itself.
There are no mountains in these Caribbean lowlands to affect weather patterns.
Visitors will find that February and March are the two driest and sunniest months of the year, and April is the hottest month of the year. September tends to be the rainiest month.
Guests should expect very warm temperatures (88 – 95 F) all year round. It's important to be prepared with hats and sunscreen.
Most boat tours are operated in covered boats to provide a comfortable experience for birding, photography, and wildlife viewing.
Since the weather changes quickly in Costa Rica, always have your rain jacket handy too.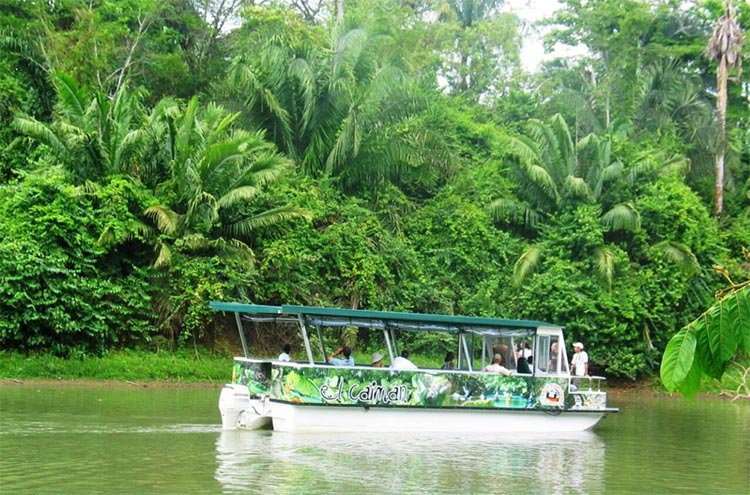 Birding and Photography in Cano Negro
For photographers it is fantastic, sitting comfortably in a boat with a roof, gliding quietly along the river and canals looking for the top species of the area.
The calm water allows for up close positioning for amazing birds and wildlife.
Having a private boat and a private guide enhances the experience too, as it allows for extra time for each species.
For bird watchers it's a great location to look for species that are very hard to see anywhere else.
For people with mobility issues, Cano Negro is perfect as most of the birding is done from the boat.
With consistent weather, Cano Negro can be added to a birding trip plan any time of the year.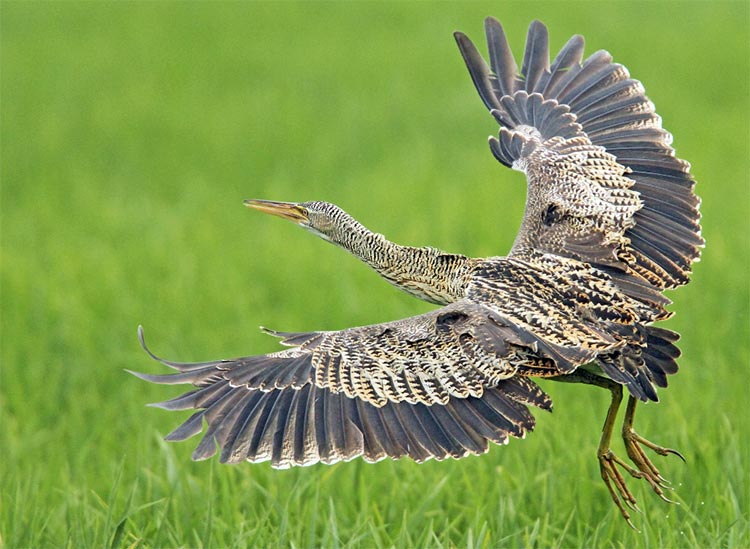 Along with Cano Negro, guests will want to visit Medio Queso. This area is the best spot to see the Pinnated Bittern, the Yellow-breasted Crake, the Spotted Rail and the Fulvous Whistling Duck (two very hard species in Costa Rica). The Jabiru Stork is seen here too, making it a top "off the beaten track" spot in Costa Rica.
We recommend allowing time to also explore the dirt roads around the area. The road from Los Chiles to Medio Queso is notoriously productive for hard to see species and the very best location to find that super elusive Spot-Breasted Wren.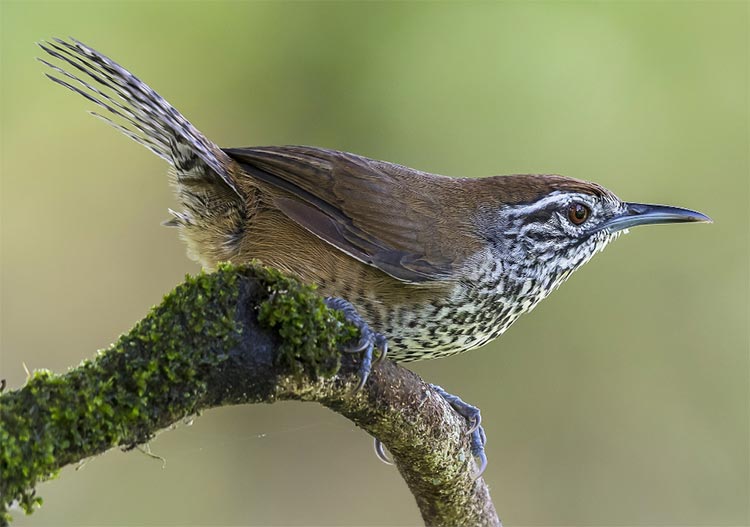 Another point of interest is that during migration season, especially October, Cano Negro is amazing for raptors. Visitors will see huge kettles of Vultures, Swainson's Hawks, and Broadwinged Hawks. (among many others)
Cano Negro is great for serious listers, photographers, and even general wildlife lovers.
Where to stay in Cano Negro and Medio Queso
Most visitors will visit Cano Negro as a day trip from La Fortuna or en route from Sarapiqui to Cano Negro but if you prefer to stay in one of these very remote and very local towns, there are decent hotel options too.
Hotel Options in Cano Negro
Hotel del Campo
We like this hotel because the owners are serious about ecology and conservation.
The grounds of the hotel are superb for birding. The hotel gardens are lush and vibrant. A perfect set-up for birding and photography.
The hotel location is perfect for visiting Cano Negro and Medio Queso.
Even though the hotel is rustic, it is clean, comfortable, offers a swimming pool and a restaurant and bar.
The owners try to keep the surroundings completely natural but they do put fruit out to attract tanagers, honeycreepers, parrots, and much more.
The lagoon behind the hotel is exceptional as well.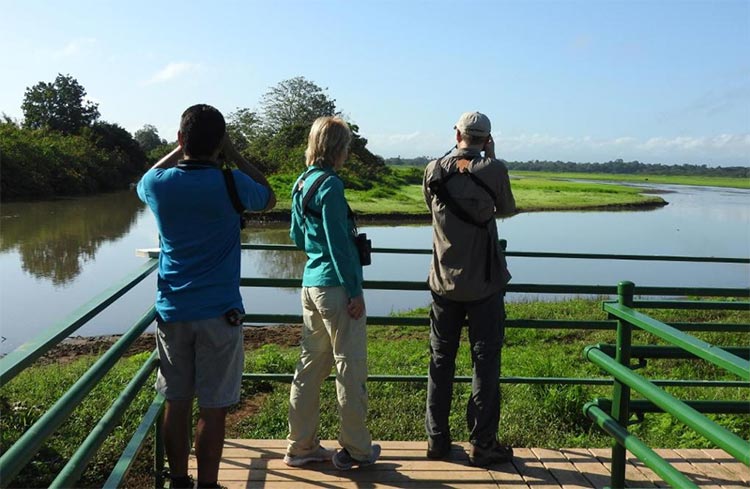 Natural Lodge Cano Negro
Natural Lodge Cano Negro is another good choice for birders and photographers and general wildlife lovers.
The hotel features clean, comfortable rooms, with all the amenities you'd expect to be comfortable.
There is also an extensive tour desk on site so if guests want to do something besides bird watching, the staff can help with fishing, canoeing, night tours and much more.
It's a good choice in the area.
Lodging Option in El Roble Wetlands (Medio Queso)
Cabinas Felicia
This small hotel is very simple. It's run by a local family who have lived in the area their entire lives. Rooms are clean and comfortable.
The owners can help guests book tours and even help arrange for local birding guides.
Planning Your Trip to Cano Negro
Cano Negro is great as a stand alone destination for two nights or as a day trip from the surrounding areas.
It's important to allow ample time in your itinerary to explore the wetlands and the surrounding dirt roads.
Both areas produce some highly sought after species in Costa Rica.
Just let us know the species you'd like to see, and the pace you enjoy and we can make the recommendations for your time in Cano Negro.
Are you interested in finding out more about birding and photography in Cano Negro and all of Costa Rica? We'd love to help you plan an amazing adventure. Inquire below to reach us at Costa Rica Focus. Let's talk about your next (or first) Costa Rica trip.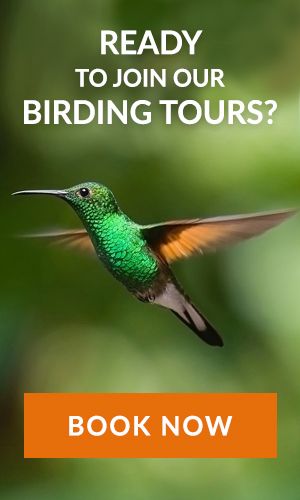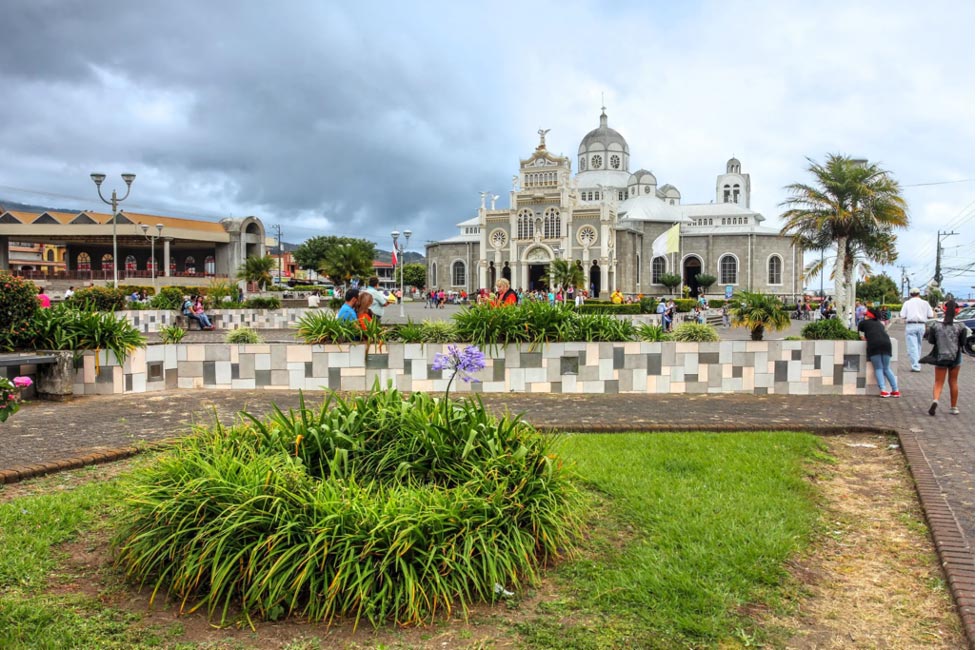 Nestled in the heart of Central America, Costa Rica is a natural wonderland that beckons...
read more
Get a Free Quote for Your Birding Tour