Best Packing Tips For Travelers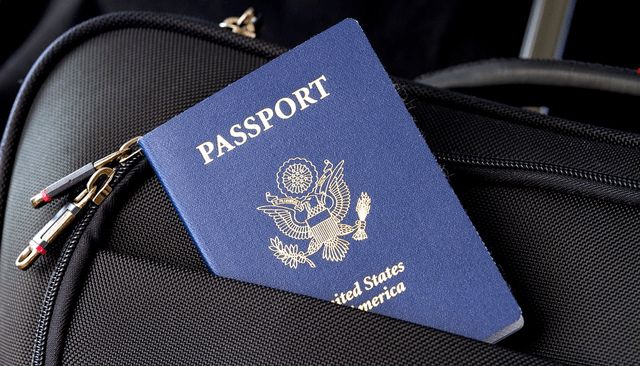 There are many packing tips that you can use before you travel on a large vacation tour. Similar tips can also be utilized if you are traveling on business just for a day or two. The way that you pack your clothing, and the type of suitcases that you use, can make your trip either difficult or very easy. In addition, the type of clothing that you bring, and the amount of clothing, can also contribute to how your travel plans will go let's go over some of the top packing tips that you can use in order to make your trip as successful as possible.
How Should You Pack Your Clothing?
Packing your clothing that one of the most important things that you can do if you are going to be traveling for extended periods of time. The cost of bringing extra baggage can be cost prohibitive, so you will want to put as much into one suitcase as possible. Most airlines also allow you to bring on a travel bag. This is what many people will bring with them when they are only traveling for a few days. This will save them the cost of having to pay for extra space for their luggage, and also save them a substantial amount of time that will be lost waiting for their luggage. The way that you pack your clothing will depend upon what you are bringing with you. For example, your underwear, T-shirts, socks, and any other small articles of clothing should be rolled up and placed at the bottom of the suitcase. From there, you will then either fold or roll up the pants that you are going to bring, as well as the shorts that you may need. Shirts are little more difficult. You need to fold those very tightly. However, you also don't want to have creases. Finally, you will want to place heavier articles of clothing such as coats or jackets right on top, or a bathrobe if that is what you like to bring. On the sides, you can place your shoes. You will probably bring an additional pair of sneakers, dress shoes, or flip-flops for your trip. Once this is done, you will then have to be concerned about how much it is going to weigh.
How To Avoid Exceeding The Baggage Weight Limit
The reason that airlines will weigh suitcases and carry-on bags is that they need to calculate how heavy the cargo is going to be. The cargo is referencing the passengers on the trip, and all of the belongings that they will be bringing. By measuring each of the bags that will be going on, they can calculate very accurately how much the total weight of the flight will be. If it is under the recommended amount, the plane will have no problem taking off. If your carry-on bag is too heavy, or if it is too large, they will automatically have you check that at the gate. That's why it is important to weigh yourself, and then weigh yourself along with the suitcase just to see how much it will weigh. When you get to the airport, you will already know you are under the limit, something that you should know long before you depart on your flight.
Packing For Short Trips
If this is a business trip or a short vacation, many people will use the smaller suitcases that fit the dimensions for the overhead compartments. You need to make sure yours is small enough to fit very easily. Although a suitcase may be sold as a carry-on bag, you still need to go to the airline's website to look at the measurements that are required. If yours is too big, they will tell you, and you may have to check the bag. To avoid this extra cost, you may want to consider investing in a smaller suitcase, one that will easily fit into the overhead compartments but still allow you to have all of the clothing that you will need.
By following these simple packing tips for travelers, you should have no problem getting your carry-on bag, and also your suitcase, onto the airline. Make sure that you know how heavy it is, and that you are well under the total amount for each suitcase. If you are simply bringing your carry-on bag, you will want to also weigh that bag before you go. If it's too heavy, you will know that you will have to take perhaps a day's worth of clothing out just to make sure that you will have no problems bringing it on board. These tips are going to help you be successful in boarding your flights with whatever type of luggage you choose to bring on your next vacation or business trip.
While you travel in a plane you are sure to get a jet lag. Read out the tips to reduce jet lag so that you reach the destination in a less exhausted state.